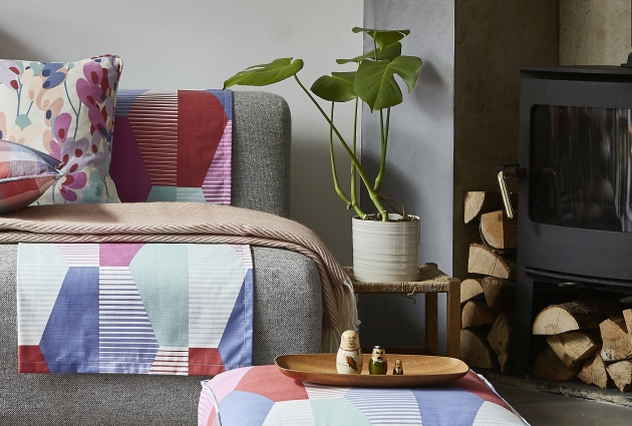 THE SEVENTIES REVIVAL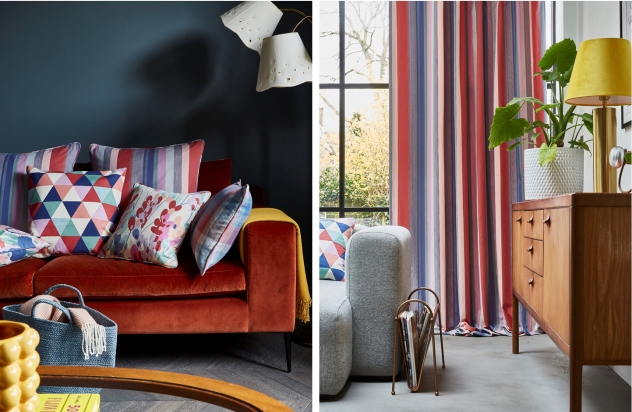 Travel back in time to the 70s…
As well as the decade's iconic pop culture, the 70s are memorable for their interiors; with unmistakable colour palettes, velvet textures and bold use of pattern.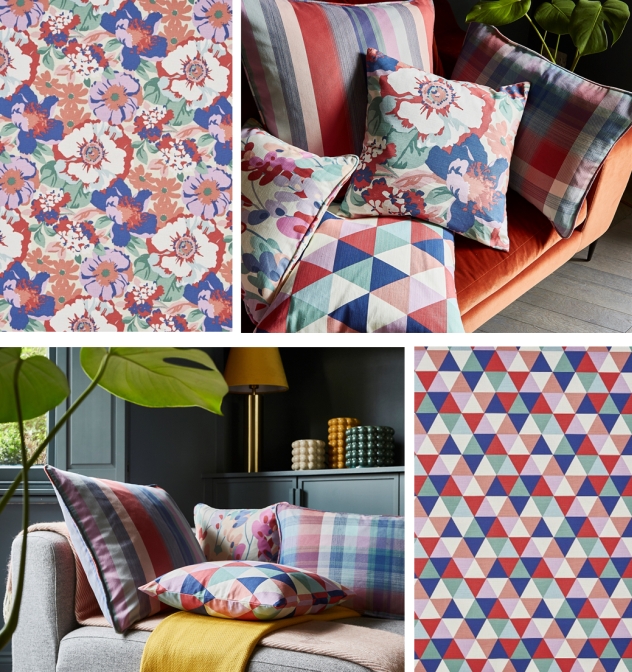 Incorporate this retro decor with fabrics from Mambo. The collection epitomises the nostalgic trend, with pop-art geometrics and stylised floral prints.
Pair these designs with iconic 70s touches, such as statement lampshades, brass accents and wooden sideboards, for a complete retro look.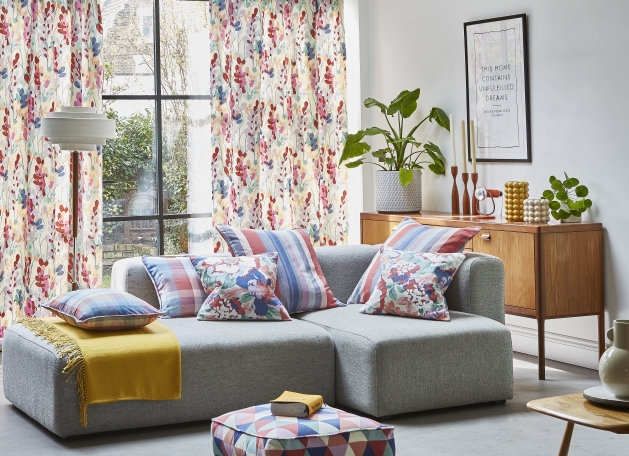 .
GOING RETRO
Want more inspiration on the Seventies Revival trend?
Learn how to add hints of nostalgia into your living space with our latest blog post.