We're excited to be welcoming the New Year with 10 striking fabric collections.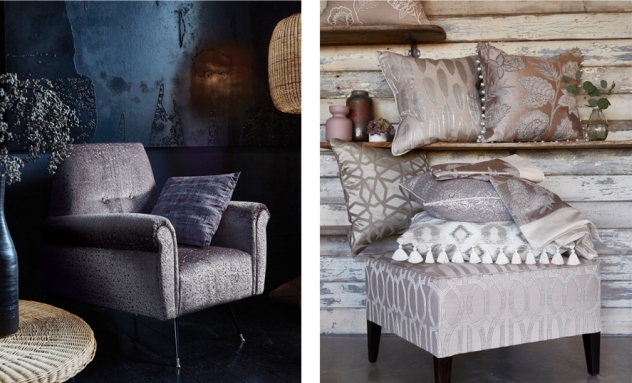 We've introduced an array of designs in bold shades and on-trend pastels as part of our January launch.
Three of our newest additions, Surface, Velocity and Bohemian, all incorporate these pastel tones with fabrics in dusky pink colourways.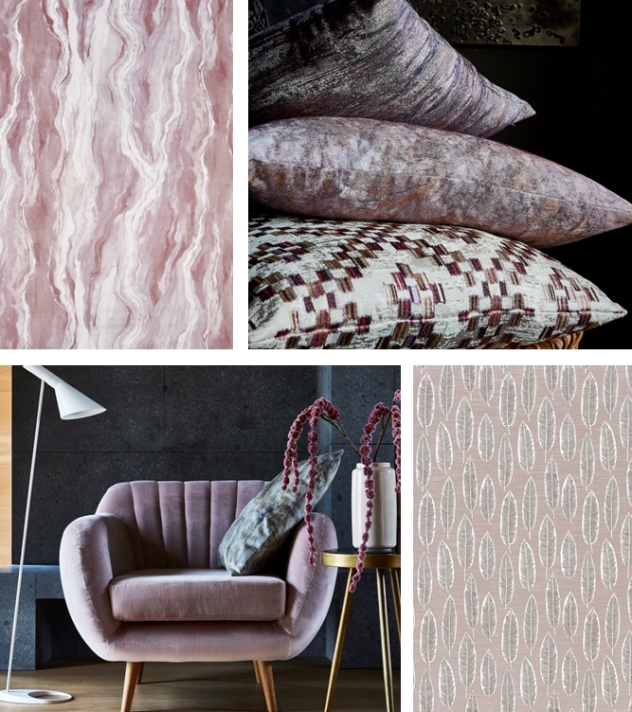 Both Surface and Velocity offer a moodier take on this trend, pairing their textured fabrics with deep purples.
The two collections are joined by Bohemian, giving a fresh take on dusky pink with subtle blush tones and whimsical motifs.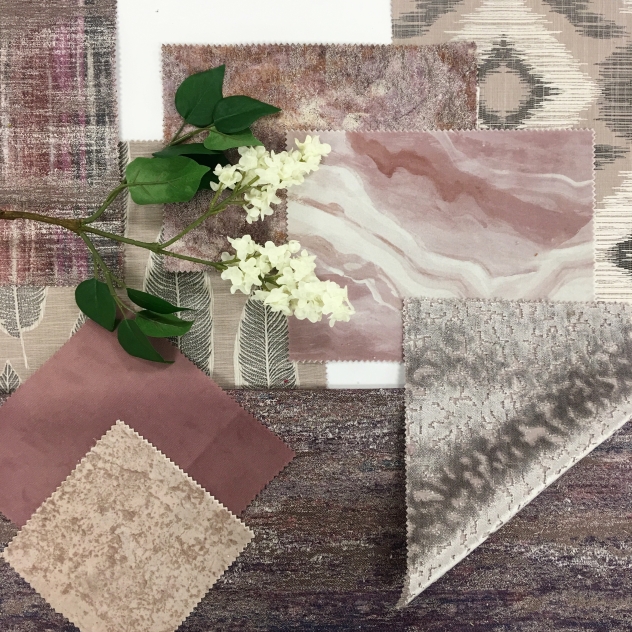 AN AMBIENT OFFERING...
Say hello to our new wallpaper collection, Ambience…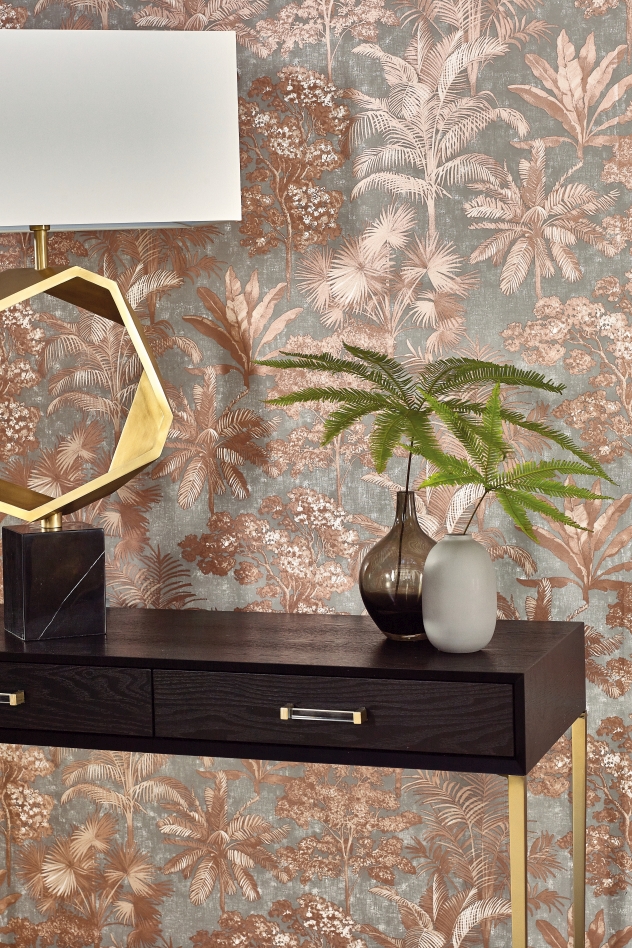 The designs embrace misty forest landscapes, tumbling ferns and tropical trails, complemented by Art Deco geometrics and an opulent bark-effect coordinate.
COME AND SEE US
Galerie Traits Noirs Paris
17th – 21st January 2019, 13 Rue Mazarine, 75006 Paris, www.traits-noirs.com
Intirio
27th – 29th January 2019, Flanders Expo Gent, https://www.intirio.be/nl
Scottish Interiors Showcase
19th & 20th February 2019, Macdonald Inchyra Hotel & Spa, www.scottishinteriorsshowcase.co.uk