Reimagine the glamour of the 1920s with a living space inspired by the iconic Art Deco movement. The era's architectural style has been revived for modern homes, with luxurious fabrics and metallic accents adorning living rooms.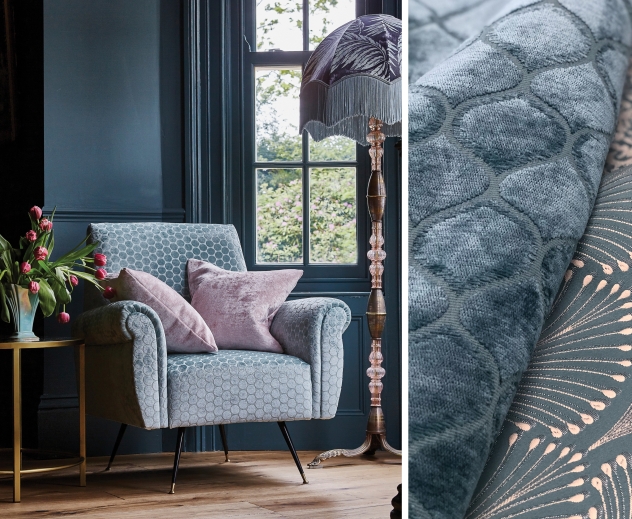 Art Deco architecture emerged just before the First World War, influencing the design of buildings, furniture, fashion and Hollywood movie theatres. The movement continued into the Roaring Twenties, combining contemporary design with opulent materials for a scheme that represented the luxury and wealth of the time.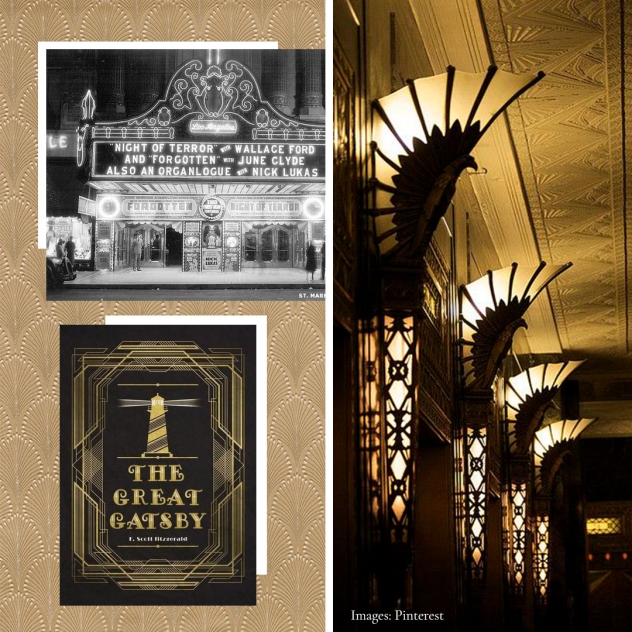 The revived interior trend is associated with an era made famous by F. Scott Fitzgerald's novel The Great Gatsby, capturing the exuberance of Hollywood in the 1920s. Named after Gatsby, our collection of metallic jacquards, including the Art Deco fan Boudoir, has been inspired by 1920s architecture.
Exuding Hollywood glamour, Gatsby's other three art-deco inspired fabrics, Charleston, Deco and Rosecliff, help to introduce the feeling of boutique hotel chic into any home. The collection features the traditional 1920s metallics, including gold, brass and chrome, as well as more contemporary jewel-tone shades.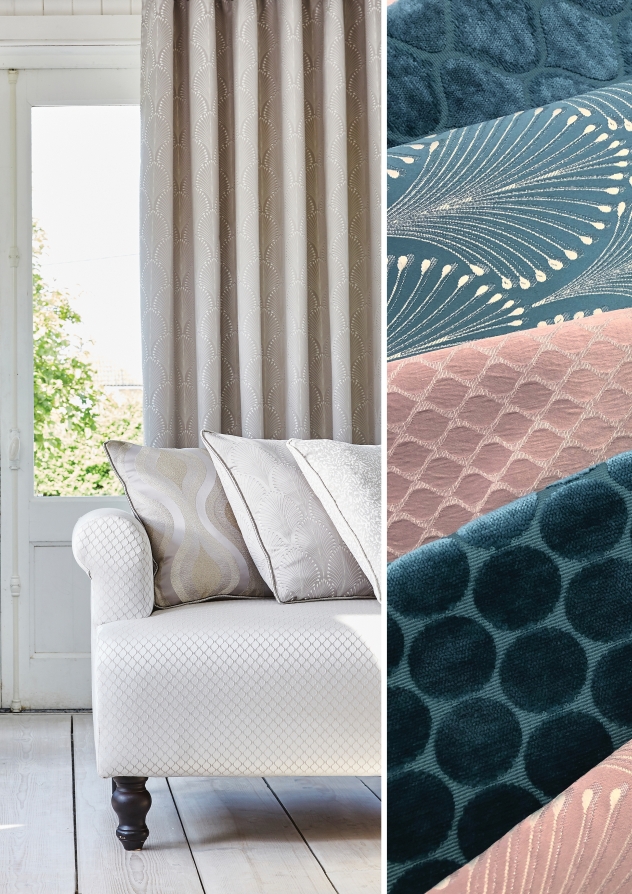 The designs are the perfect addition to modern rooms taking inspiration from 1920s speakeasys; featuring statement velvet upholstery, iconic architecture and metallic accessories, including this year's must-have interior item – the cocktail trolley.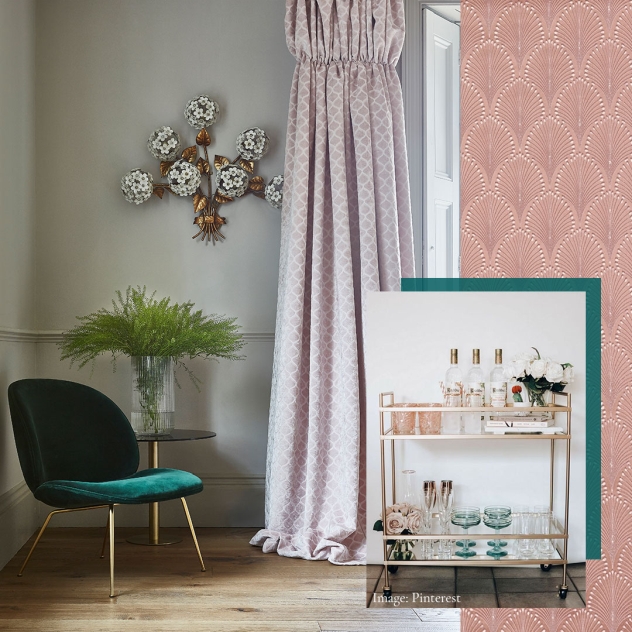 Gatsby's metallic fabrics are enhanced by Twilight's luxurious chenille trio. The super-soft fabrics add to the feeling of glamour and luxury in any art deco inspired space. The collection adds interest to on-trend, statement upholstery with its unique spot and ogee designs, offering a contemporary take on 1920s furniture.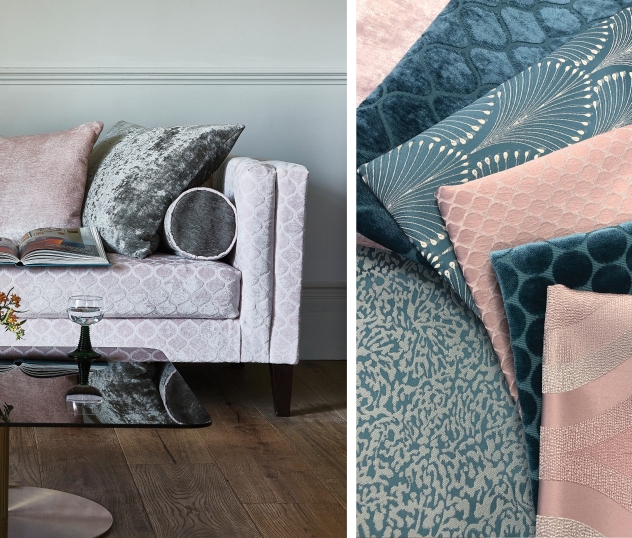 For a modern 1920s inspired interior, pair dusky pink chenille upholstery with mix and match cushions in Art Deco fabrics from our Gatsby collection.
If you're looking to add a metallic, Great Gatsby feel to your living space in time for Christmas, discover our latest Pinterest board for more inspiration.
.