We are led by Moorish influences this month with a Persian feel. Architectural influences inspire ornate and curving trellis patterns, alongside traditional tile inspired designs. Also with trends from fashion filtering into interior design, we are always taking influence from high end fashion design and styling.
We are heading back to nature with earthy shades of green, pewter and linen. Revitalise your interiors this spring with fresh green hues to richer olive greens, combined with warm greys and balanced with lots of natural light to create a serene living space.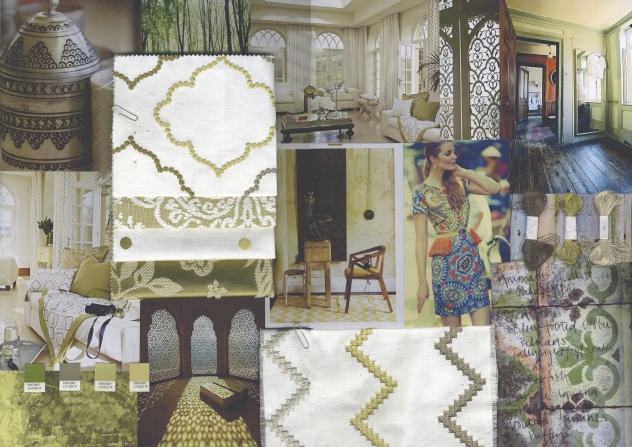 Our designer says…
When considering this theme it is essential to combine an eclectic mix of designs and textures to create intrigue and emulate the ornate and intricate influences from Moorish design. This can be achieved by teaming all-over tile patterns, textured plains and decorative tactile embroideries, such as our Kasra collection.