This month's trends see an injection of vibrant colour for the forthcoming summer months. We aim to inspire you with latest interior trends, influenced by a broad spectrum of sources such as fashion, art, interior product, architecture and nature.
We see a strong influence from architecture, with geometric patterns and shapes appearing in design. We see not only architectural form impacting design and repeat, but also colour from vibrant and contemporary buildings.
Colour blocking trends from fashion filter through into interior design, utilising bold shapes and bright colour palettes. This is apparent in our Diva collection which combines printed fabrics with coordinating digitally printed wallpapers, to create high impact interiors.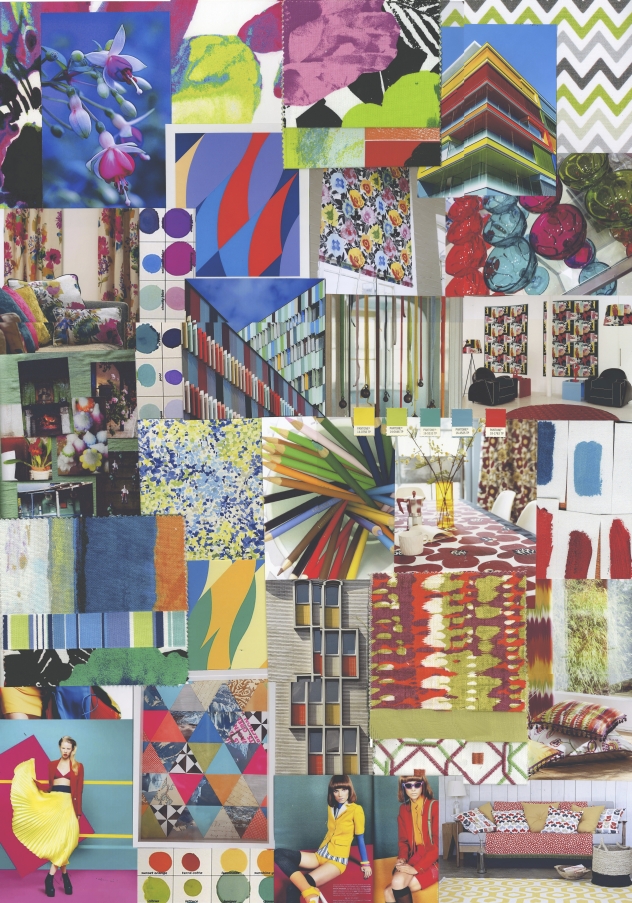 Our designer says…
This is a great look for summer if you want to go bold, bright and make a confident design statement. The overall pallet for this bright summer trend is a lively combination of vivid colour to awaken your senses. The juxtaposition of bold pattern and vibrant colour palettes come together to create a daring design statement.
We are seeing a rapid increase in the popularity and demand for digitally printed fabrics. Digital printing offers endless colour pallets and large scale repeat to create drama and impact (such as our Art & Soul and Life collections). Digital print also allows us to explore design in an exciting way, lending itself perfectly to this lively trend!
For more inspiration see our 'Summer Brights' Pinterest board…