Why not brighten up your home decor with beautiful flower arrangements. Spring, summer, autumn or winter, flowers are a wonderful way to bring a touch of nature and vitality into your home!
Use flowers to emphasise your interior theme or style by choosing complementary flowers and plants. Opt for coordinating flowers to accentuate key colours and pattern in your soft furnishings fabrics.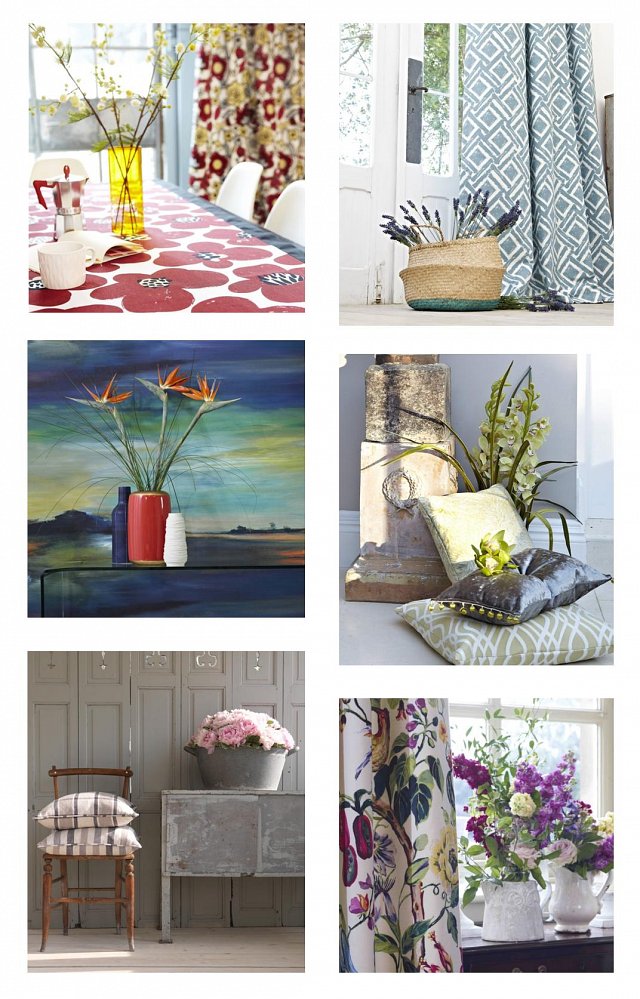 Alternatively choose contrasting flower s to create an exciting juxtaposition of colour in your living space. If you wish to be more daring, pick exotic flowers for a tropical and unique interior style. Also you can emphasises a mood by carefully choosing your foliage, such as bouquets of blush pink roses can emulate a softer romantic interior style.
Picking flowers from your garden adds a personal touch, and can help combine your indoor and outdoor space. Bring the life and energy of the outdoors indoors to liven up your home. Experiment with colour combinations you love until you find the perfect pairing to personalize your decor.
For more inspiration check out our 'In Bloom' and 'Floral' Pinterest boards!