It's a great start to the summer this year with plenty of sunshine and lots of excitement ahead!
With the children's summer holidays just around the corner, why not liven up your children's bedrooms with some exciting and inspiring new fabrics for the summer! You could even make it into a fun summer project with your children!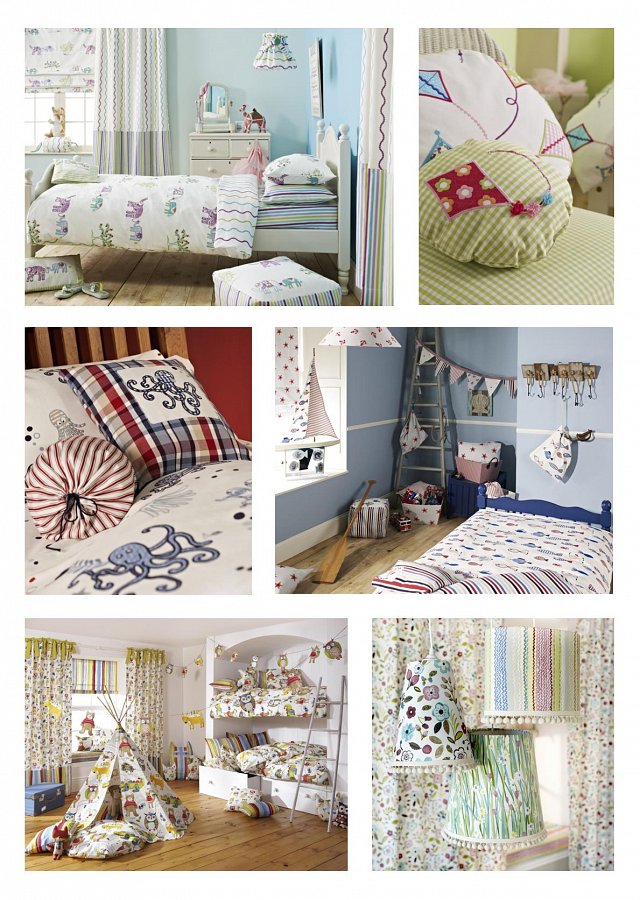 Why not get creative and make a few fun accessories for your children's room. Cover your lampshades with quirky fabrics, create decorative storage boxes with patterned fabrics, make handy draw string bags which are ideal for a children's room or sew some fun patchwork cushions.
Also why not try out our 'how to' for Bunting, for a quick way to brighten up your children's room!
Our Forest Friends collection offers a great range of fun animal prints, depicting quirky animal characters to feed the imagination. Plus a range of florals, jazzy stripes and hexagonal patchwork designs in softer pastel colourways.
See our Be Happy collection for colourful checks and stripes, embroideries and decorative appliqués. A range of nautical themes, safari scenes, flyaway kites and butterflies, to bring smiles to the faces of children everywhere.