…make a tepee
Get creative this summer and create your very own tepee! This is a perfect project for the children's summer holidays or even a fun way to brighten up a summer party. One of our printed cottons would be ideal for a tepee, see below how to make your very own…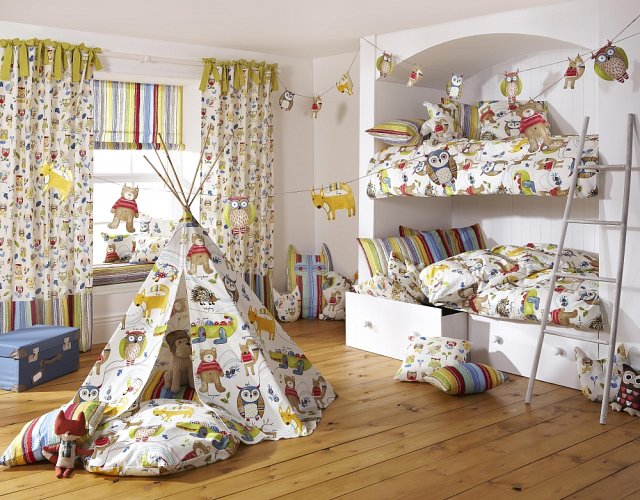 You will need:
6 poles about 6ft / 1.8m long (Plastic or bamboo poles are ideal as they are lightweight)
2.7m of standard width fabric (our printed cottons are 137cm wide)
3 strong rubber bands
Ribbon
Scissors
Tailor chalk or marker pen
Bias binding
Strong thread
1. Firstly you need to create your tepee frame. Bind all six poles together by tightly wrapping around the rubber bands, leaving about 25cm / 10in at the top.
2. The next step is to create the tepee cover, following the diagrams and instructions below.
3. Fold the cloth in half lengthways (Fig. A)
4. Next fold the cloth again on the diagonal (Fig. B)
5. Next mark out your curved cutting guides (as shown in the diagram) and cut. (Fig. C)
6. This will create your tepee cover shape (Fig .D
7. The next step is to edge your fabric; you can either edge all your raw edges with bias binding or turn a small seam allowance and sew into place.
8. Next you need to join the edges together to create your tepee cover. (See Fig. E) Fold the semi-circle in half right-sides together, and sew a 20cm seam with a strong thread, leaving a 2cm seam allowance from the edge.
9. Finally turn the fabric right sides out and pull the cover over the poles already bound together (the elastic band end of the pole should be at the narrower end of the tepee). Then spread the poles out evenly to form a circle on the ground and fit the cloth.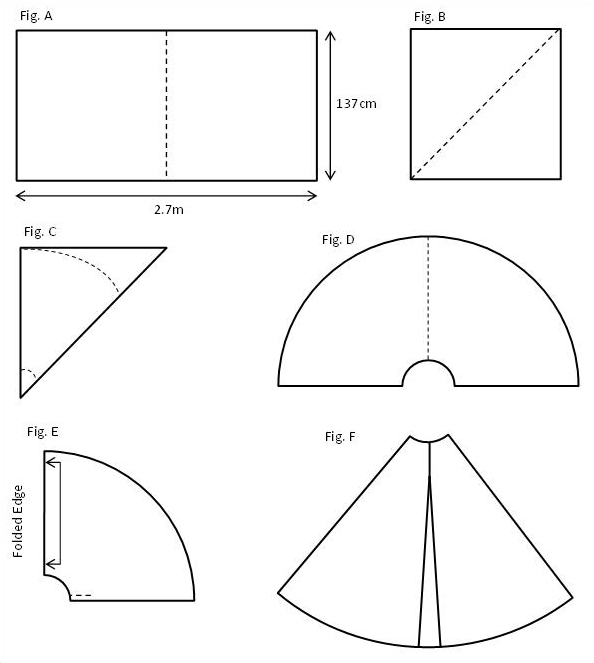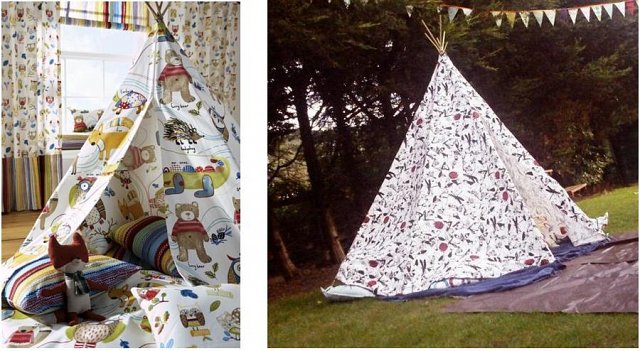 Find your perfect tepee fabric from our printed cotton collections; see our Forest Friends, Butterfly Gardens, Accent, Carnaby, Zest, Ideal World and many more collections at www.prestigious.co.uk/collections