We are delighted to share this fantastic upcycling project with you, which came from one of our German customers.
It's a wonderful to see such a beautifully designed piece of furniture been given a bit of care and attention to bring it back to its former glory!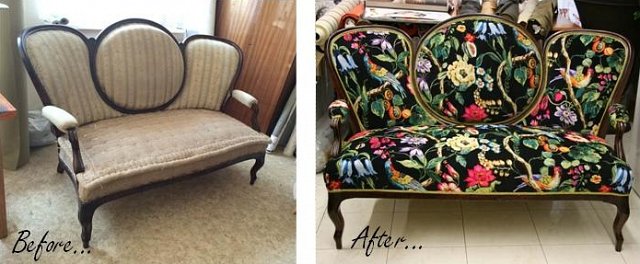 The newly recycled seat is brought to life with the tropical rainforest scenes of our Madagascar velvet fabric. The velvet finish will add a luxurious feel while the digital printing of the fabric adds vibrancy with multiple bright colours.
We love how this dated piece of furniture has been brought to life to become a beautiful statement piece. It's always exciting to see how our fabrics are being used by our customers, and we are always looking out for inspirational projects like this.
See more eye-catching designs like this from the full range of 'Life' digital prints…
www.prestigious.co.uk/collections/life