Here we take you on the set of our new Opera collection photo-shoot, giving you a glimpse into what goes on behind the scenes of our lifestyle photo-shoots.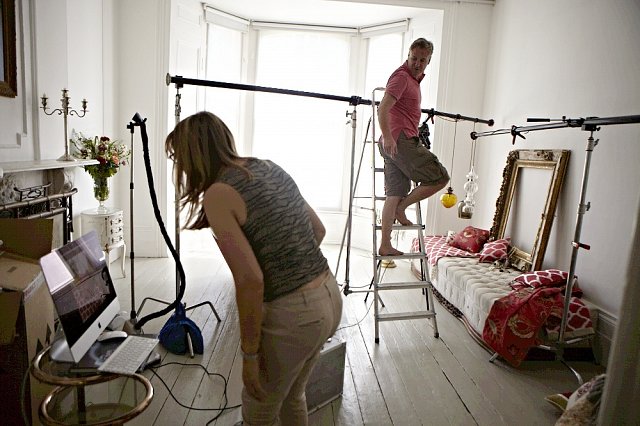 We work closely with our stylists and photographers to create the look, and final adjustments are made on set. It's always an exciting journey to see our fabric collections made into final products then hung, displayed or arranged on the location of the shoot to create a whole room statement.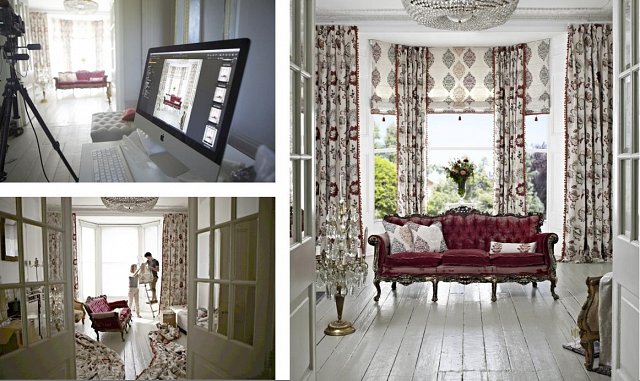 Here see how we create our close up shots to capture the detail of the fabric, and in this case the intricate embroideries of our Opera collection.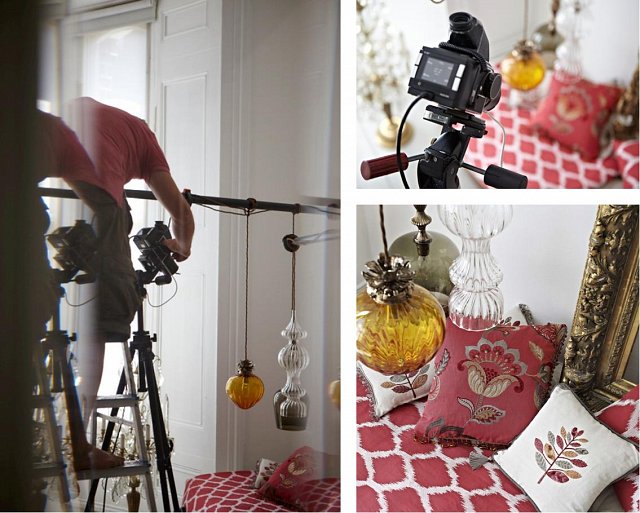 The high ceilings of the location add drama to the shoot and work in harmony with the rich tones and dramatic designs of Opera.
We hope to inspire with our lifestyle photography and showcase how our fabrics could transform your interiors, whilst aiming to convey the theme and inspiration behind the designs.