See how the amateur designers on BBC's Your Home In Their Hands create a dramatic kitchen/dining room with our Maldives wallpaper.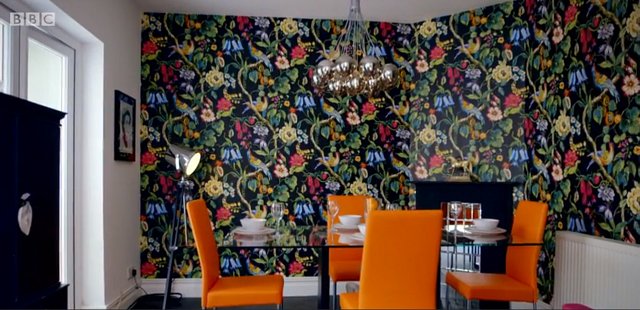 The family…
"Nev and Traci Powers are paralysed by the prospect of modernising Traci's mum's home, which has been in the family for 56 years."
The amateur designers…
Marina Ronald-Dussek and Sue Martini join forces to decorate the Nev and Tracey Powers Kitchen and Dining area.
The dining room before was neutral and had no colour…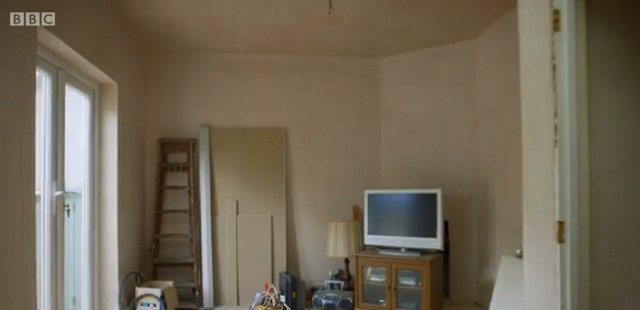 The designers choose to hang our Maldives wallpaper in colourway Paradise from our digitally printed collection; Life! The wallpaper creates a statement wall and a dramatic dining area for entertaining in, whilst injecting some colour and pattern into the room.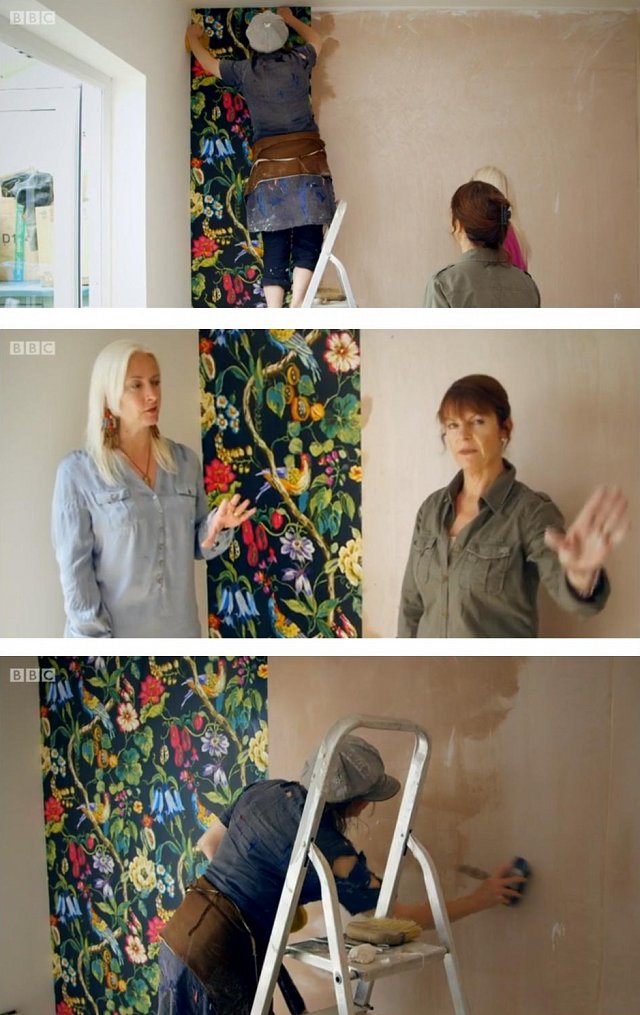 The finishing touches are added to the room, choosing bright orange accessories to pick out the orange tones in the wallpaper. Our Maldives wallpaper offers a variety of key colours which could be picked out, but they have opted for a trendy bright orange to liven up the kitchen/dining area.
Check out our orange 'Colour Trend' Pinterest board for more inspiration on adding a splash of orange into your home.
The family were thrilled with the results and the room was brought back to live, creating an exciting space to entertain family and friends.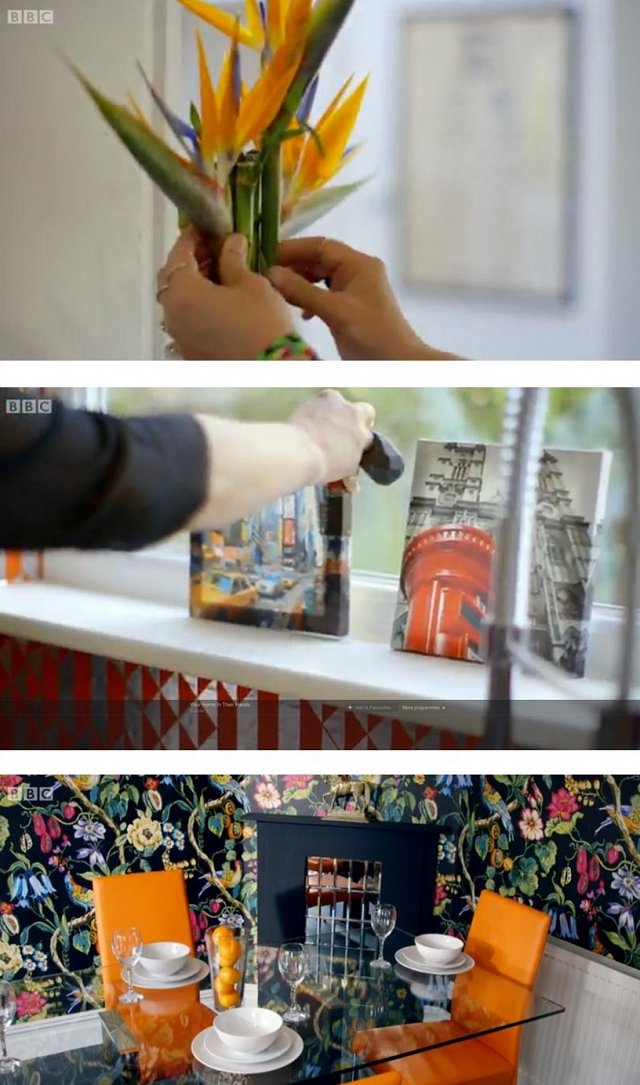 Our Life collection offers a coordinating fabric to the wallpaper, and alternative colourways in this design are also available. So if you want to create a dramatic whole room statement see our Life collection which includes more bold and colourful florals plus landscapes, nudes and vintage suitcases!