Falling leaves, changing seasons and transforming landscapes…
The changing season offers a multitude of inspirational scenery filled with dark rich hues of russet, cranberry, deep red, burnt orange, ochre, mushroom and moss green.
Create inviting interiors with these rustic earthy tones, which work in harmony with classic tartan checks, ornate embroideries and linen fabrics, for a traditional yet luxurious style.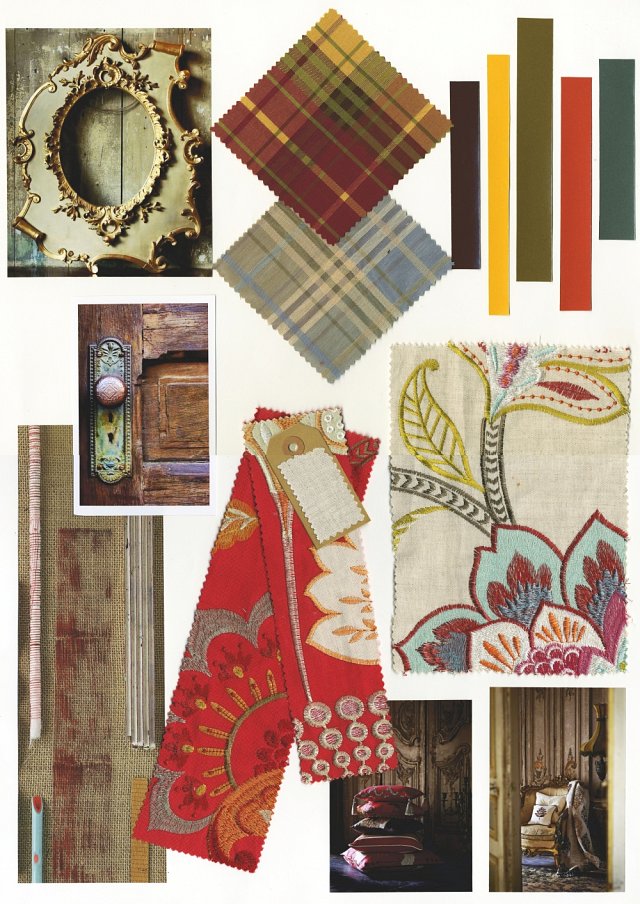 Mix multiple patterns, and embrace the layered look with tactile heavyweight fabrics, such as luxurious velvets, elaborate appliqué embroideries and traditional damasks.
A touch of country living style is seen in interior trends this autumn, with quintessentially English characteristics. Decorative jacquards, embellished fabrics and textured plains sit alongside distressed wood accessories and furniture, adding a rustic charm to this trend.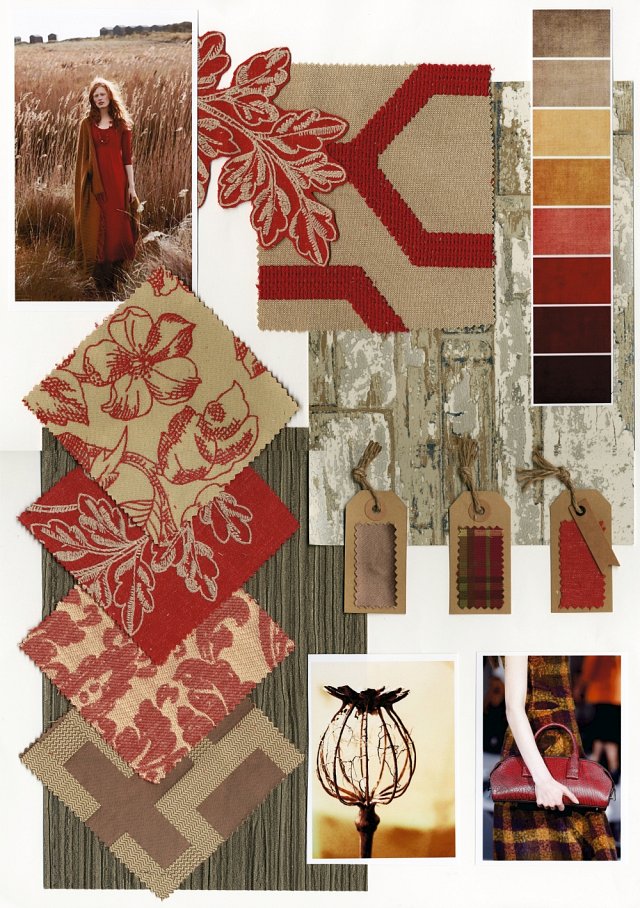 Frosty mornings, glistening dewy landscapes and snow covered ground…
Cool hues of smoky grey, icy blue, denim, taupe and parchment; a tranquil colour palette to capture a serene winter scene. Plus subtle hints of cranberry and dusky pink lift the palette.
Understated tonal patterns add to the calm mood of the scheme, alongside linen textures which soften the look. Traditional checks and delicate embroidery detailing in natural wool, linen and cotton fibres complete the look.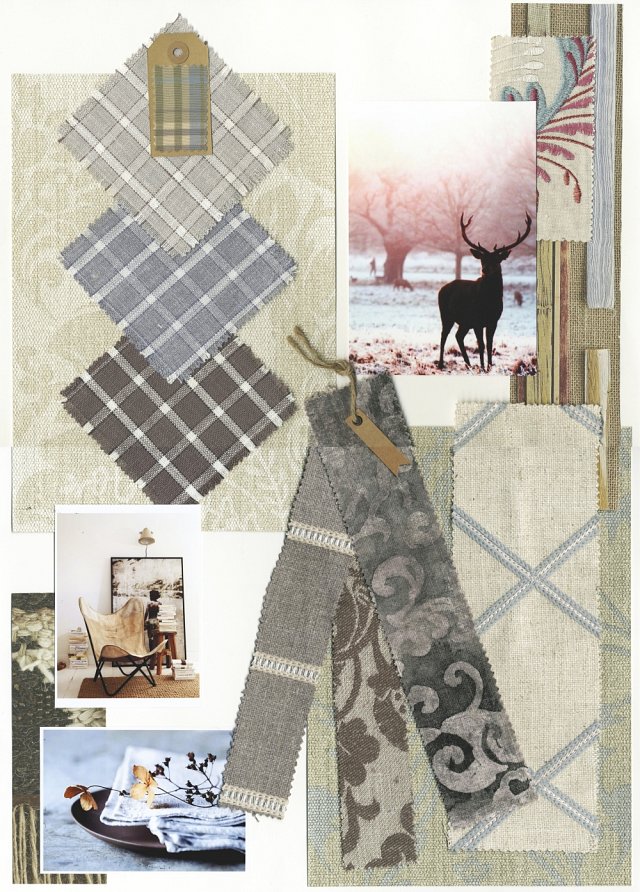 Check out our Opera, Canvas, Andiamo, Templeton and Baroque collections for more inspiration... www.prestigious.co.uk/collections