Following our trip to Milan Furniture Fair we are reporting on our four favourite key trends to look out for this season! Plus see our designer's top colour pick for the spring/summer season. Be inspired by the latest decorating schemes, colour trends and interiors design trends.

This spring we are seeing an influx of rich orange hues across interior design, fashion and accessories. A range of fiery orange hues, to warm terracotta and earthy ochre tones, create a warming colour palette reminiscent of dessert sunsets. Accessorize your home this summer with flashes of vibrant orange, by adding decorative ornaments, lighting or exotic flowers!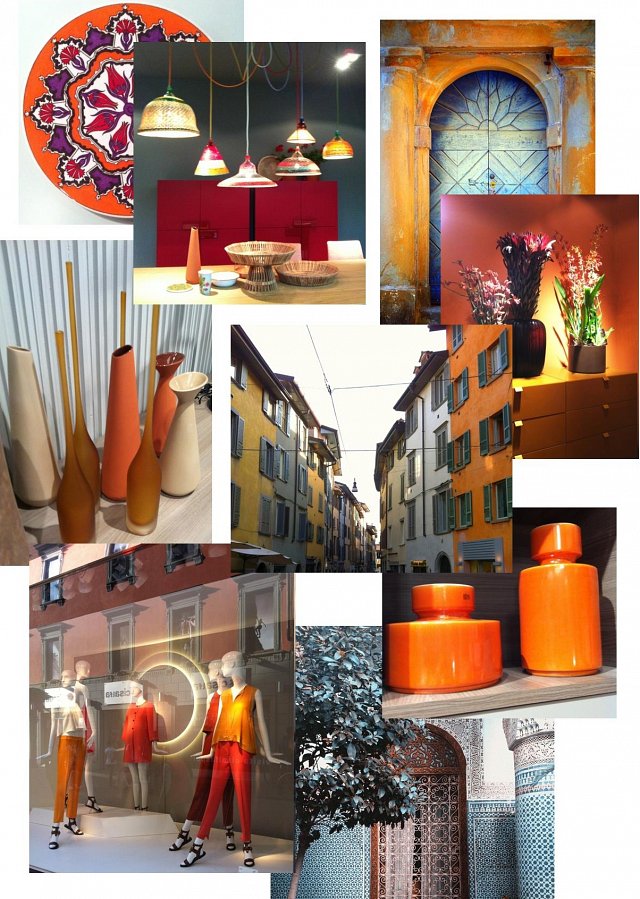 Our Designer: My top pick this season for colour has to be fiery orange colour trends! We saw a strong injection of rich orange hues alongside warm ochre tones, offset with cool blues and greys at the Milan Furniture Fair. See our Rocco collection for fiery orange hues and cool blues, captured by on-trend bold geometrics and tile concepts.


Geometrics are leading the way this year, with strong shapes, striking linear designs and tessellating patterns. Bold geometric shapes and symmetrical patterns are being captured across interior design concepts, furniture and fabrics.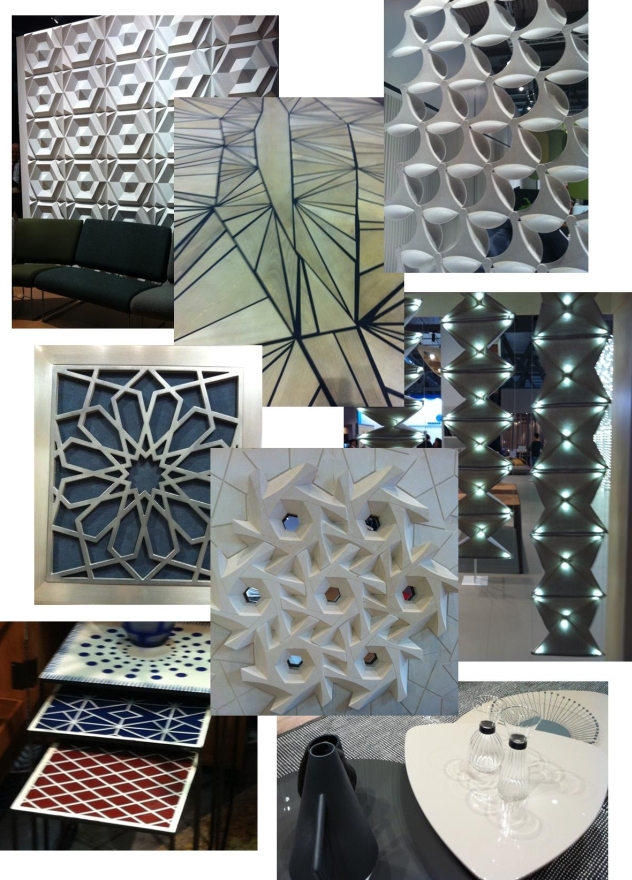 Choose a monochrome palette for a stylish and contemporary look, plus this will make your geometric patterns the focal point. Why not brighten up a monochrome palette by introducing a lively accent colour into your scheme, such as fiery orange or on-trend spring green accessories.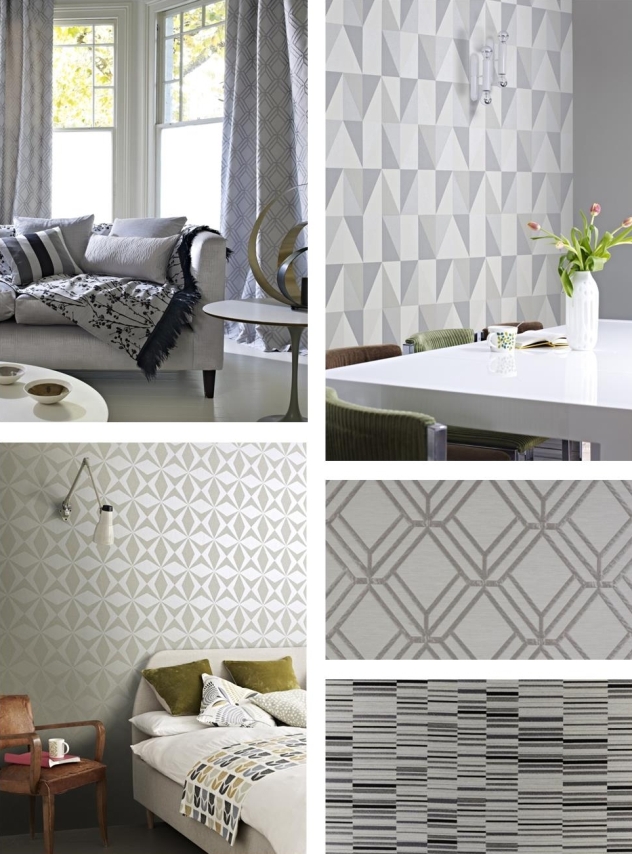 See our Atrium collection of dramatic geometric weaves or our Studio wallcoverings to create distinctive geometric patterned walls!

Ferns, exotic flowers, tropical plants, trailing ivy… everywhere you look across interiors this spring there is green! Botanical is a big trend this spring, working alongside and influencing popular spring green colour trends.
Introduce botanical themes into your home with nature inspired fabrics, fern prints and botanical illustration. Alternatively embrace this trend with multiple plants around the home, for a truly botanical theme.
There is a tropical twist to this trend; think rainforests, palm trees and pineapples! See our Paradise collection for tropical inspired prints, including our fruity pineapple print Ananas!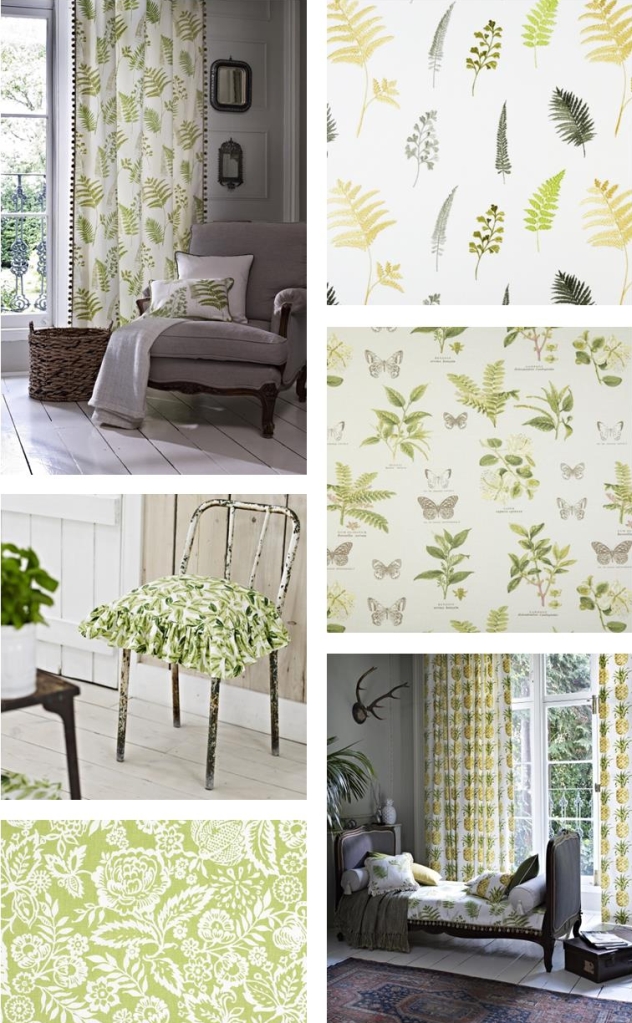 See our Paradise, Charterhouse, Pickle and Secret Garden collections for Botanical inspired designs.

The must-have fashion for interiors this year has to be copper accessories! Copper and rose gold tints are seen across a multitude of lighting, decorative accessories and metallic fabrics. Copper accessories work beautifully with blush pinks, pewter tones and soft whites.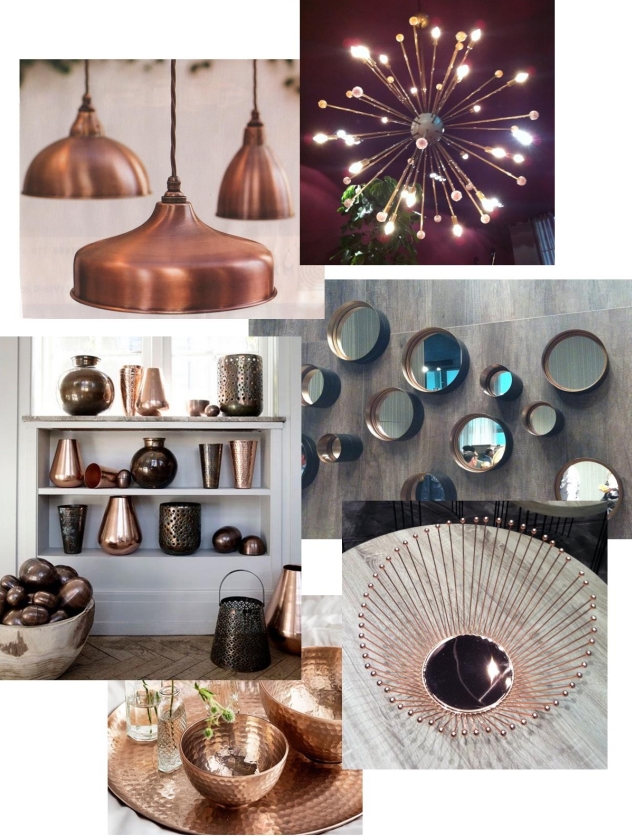 Our sophisticated Cosmopolitan, Baroque and Platinum collections would complement your copper accessories beautifully for an elegant style.