Feeling creative? Accessorise your walls with a twist on the typical picture frame format, and make your favourite fabrics into your very own work of art!
Framing fabrics in embroidery hoops is a quick and easy way to brighten up your walls with a personalised touch. This is a simple yet quirky way to do something different with embroidery hoops!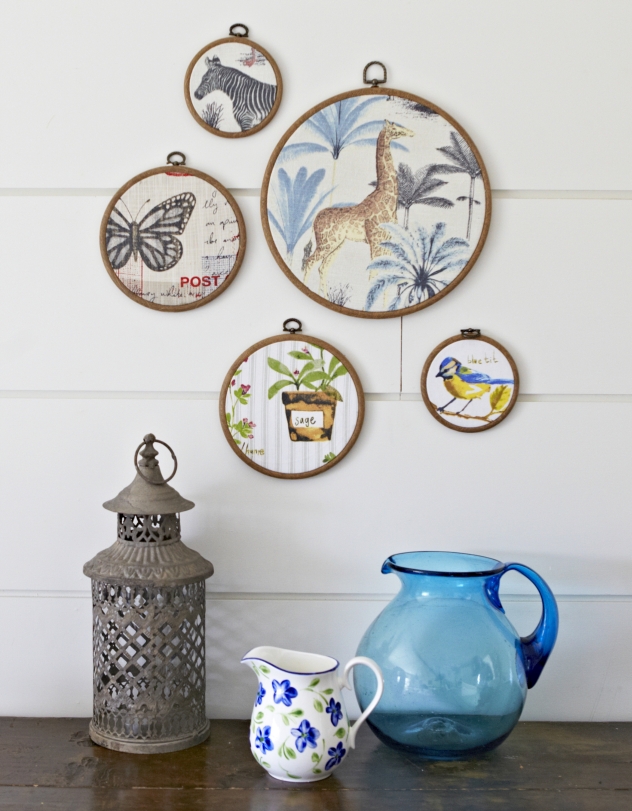 Create a theme with your display, like our Explorers Journal themed hoops, creating an intriguing pictorial display. Pick fabrics that will work in harmony with your interior design theme, or personalise your hoops with a mixture of your favourite fabrics for an eclectic style!
Why not tie in your interior colour scheme by selecting fabrics to match! Alternatively use the same fabrics already in your soft furnishings for a coordinated look.
Plus this is also a great way to use up waste fabric from a project!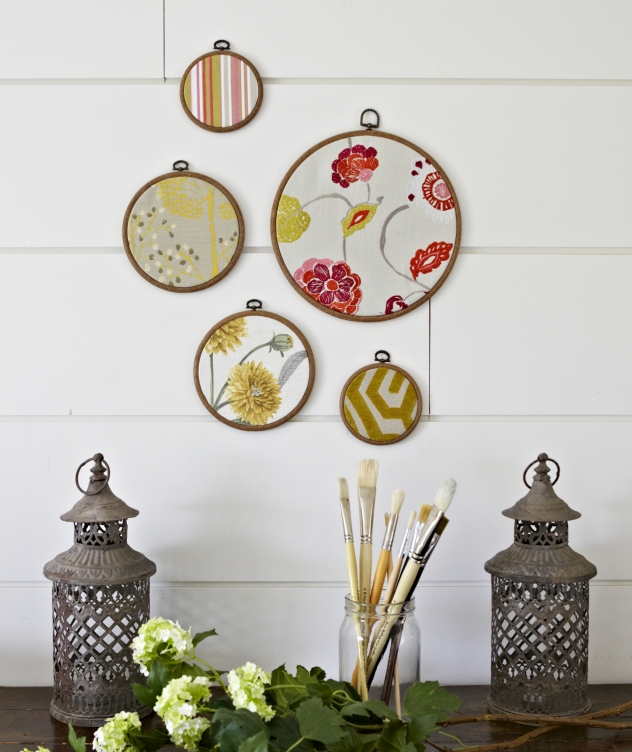 All you need…
A selection of various sized embroidery hoops
A selection of fabric cuttings
Scissors
Nails and hammer (to hang)
Method…
Choose the placement of your fabrics within the hoops, by simply laying the hoop over the top
Once you are happy, put your fabric into the embroidery hoops and fix into place by tightening the hoop
Trim the excess fabric off
Then simply decide your layout on the wall, and hang each hoop on a single nail (which can hide behind the hoop!)