Liven up your walls with 5 framing concepts to accessorise your walls!
Fabric Canvases
Simple yet effective! Cover a blank canvas in a statement fabric to create vibrant wall art for your home. See our pop-art inspired Diva prints for an eye-catching canvas! Alternatively our painterly style Printworks fabrics are perfect, as they will give the effect of a painted canvas!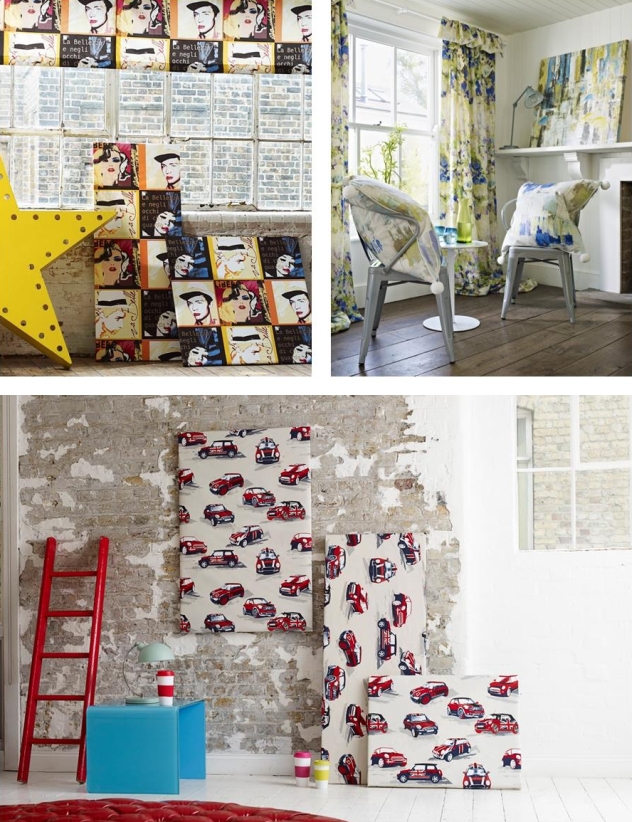 Wallpaper panels
Bring a classic style up to date! Panelled walls are a traditional interior design feature, modernise these buy filling each frame with contemporary wallpaper; such as a modern geometric pattern or a metallic finish, as we have here with our Ashanti Platinum wallpaper.
For something a little bolder create one large scale single framed panel, as seen here from our Vivo wallcoverings, and fill with busy wallpaper for a centre piece!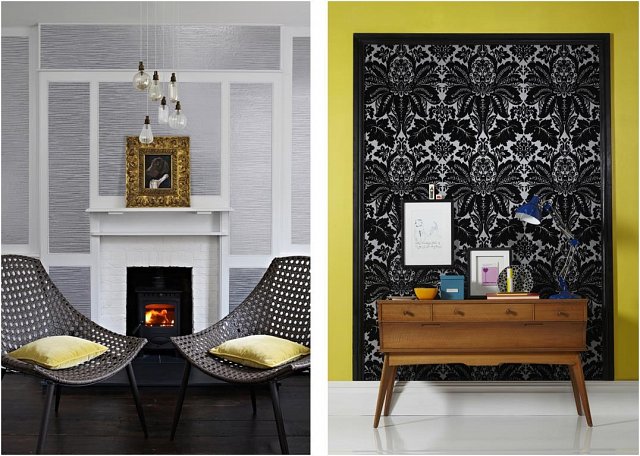 Make your wallpaper the work of art!
Highlight your wallpaper with decorative empty frames. Choose frames to fit your style, a contemporary look would work perfectly with sleek and simple frames.
For the more daring! Combine bold and busy wallpapers with ornate frames. Use a mixture of different frames for an eclectic look.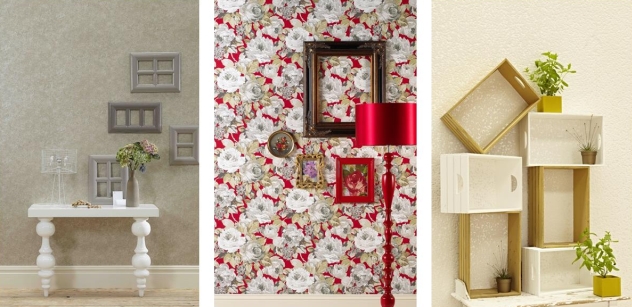 Frame illusion...
Create the illusion of picture frames with our trompe l'oeil 'Masterpiece' wallpaper. This solves your wallpaper and wall art all in one go! See our Galleria wallcoverings collection for more information.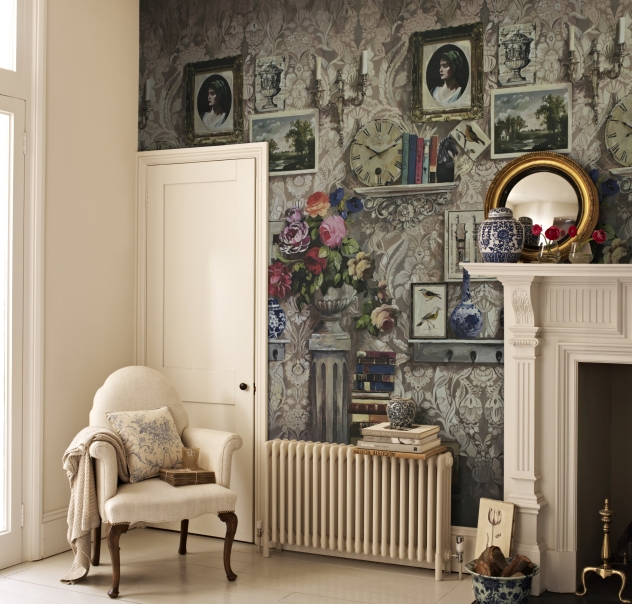 Embroidery Hoops!
Accessorise your walls with a twist on the typical picture frame format! Frame your favourite fabrics in Embroidery Hoops. See our Wall art with a twist blog for more details on how to create this quirky framing alternative.