Invite the tropics into your home this summer with bursts of colour , exotic plants and jungle inspired patterns!

We have seen an explosion of tropical prints in fashion, and an influence across fashion accessories and even jewellery. This has had a huge impact on tropical interior trends for summer 2015.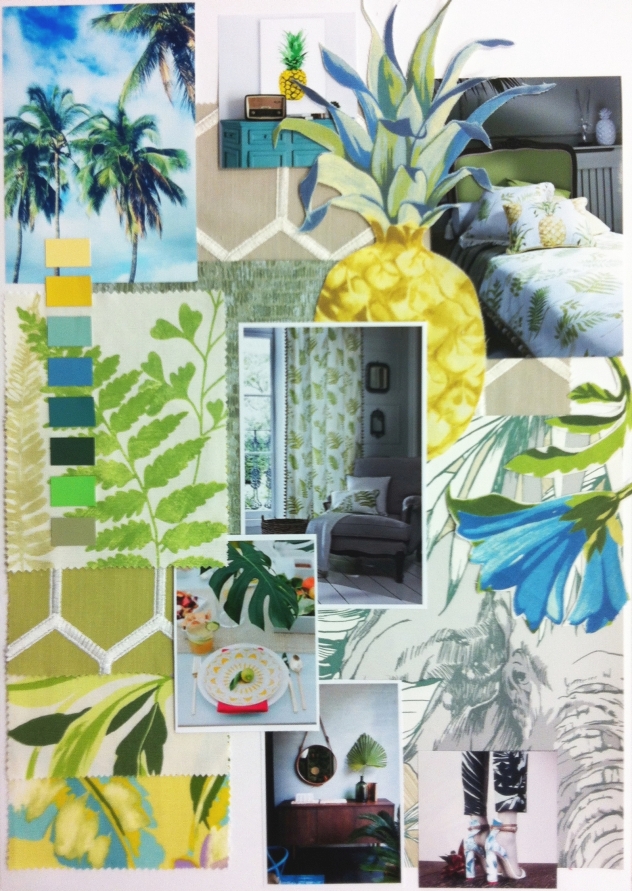 Go wild with exotic wallpapers and embrace the Tropical trend! Our Samburu wallpaper from our Origin wallcoverings sees elephants and zebras hidden amongst the ferns!

Alternatively capture the trend within your furnishing fabrics. Ferns, trellis and trailing tropical embroideries from our Secret Garden collection are ideal! Available in a range of lively colour stories; mutli-coloured stripes, concentric discs, ferns and an exotic Jacobean come together to make a whole room statement!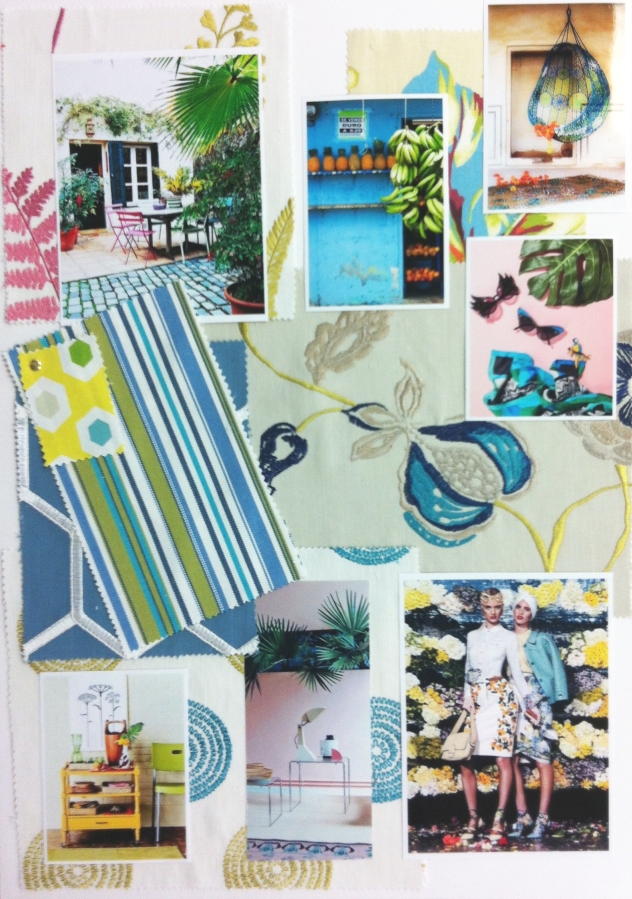 Bright and lively colour palettes are essential to Tropical trends! Choose bright accessories and key furniture pieces to add splashes of colour around the room. Don't be afraid to use more than one colour in your accessories. Accessorise with over-sized exotic plants for drama! Why not combine tropical greenery with bamboo accessories to stay in touch with nature.

Colour palettes of cool blues, fresh greens, lemon yellows, turquoise and white have a refreshing tropical feel, that will keep your interiors feeling cool, light and airy for summer.

Colour stories of fiery orange, hot pink, luscious greens, zesty yellows and white are reminiscent of Caribbean sunsets and have a warming tropical feel.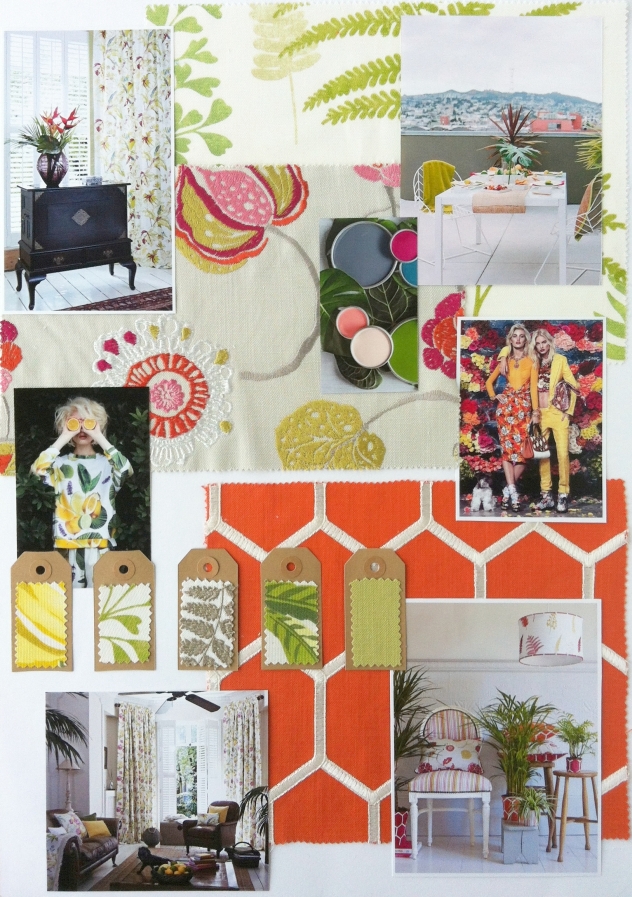 Luscious tropical inspired prints from our Paradise collection evoke lazy days on sun-drenched islands, from ferns and foliage to a playful Pineapple print! This trend allows you to be daring with quirky pineapple prints, fruit shape accessories and wild patterns!

This summer embrace Tropical trends in the home, for a truly exotic feel!