See how our Mardi Gras collection comes to life on the set of our photoshoot, in our behind the scenes video!

We are taking you behind the scenes to give you a sneak preview of our new Mardi Gras fabrics, plus an insight into the inner workings of our photoshoot.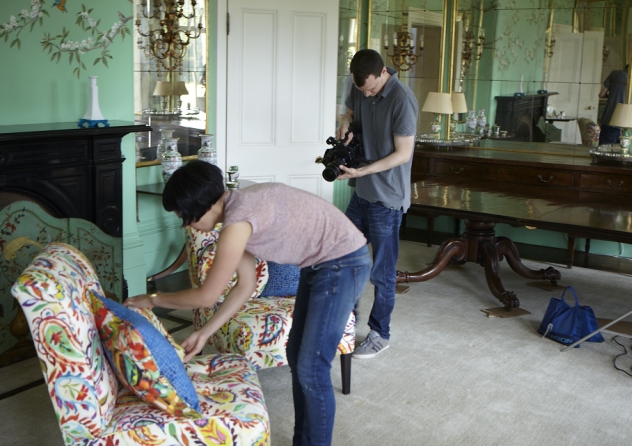 Our new Mardi Gras fabric collection is digitally printed, allowing us to create a statement collection with an outstanding depth of colour and large scale repeats for drama. The collection comprises five exotic designs inspired by rainforest foliage and creatures.
For the photoshoot, we wanted to encapsulate the tropical theme with a bright location, large scale windows for lots of light and colourful decor. An orangery on location perfectly reflected the rainforest theme.
Watch the video here…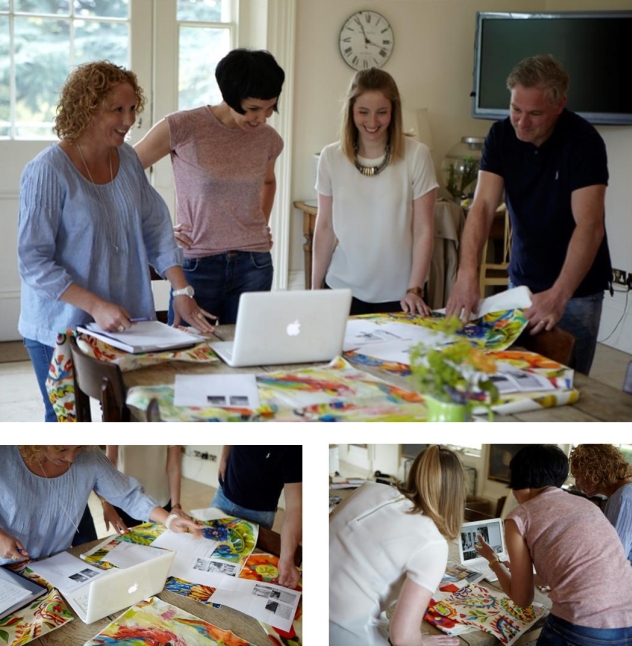 The concept…
The three day shoot took a great deal of planning, preparing and organising from the whole team. Although on set is when you truly see the collection and concept come together.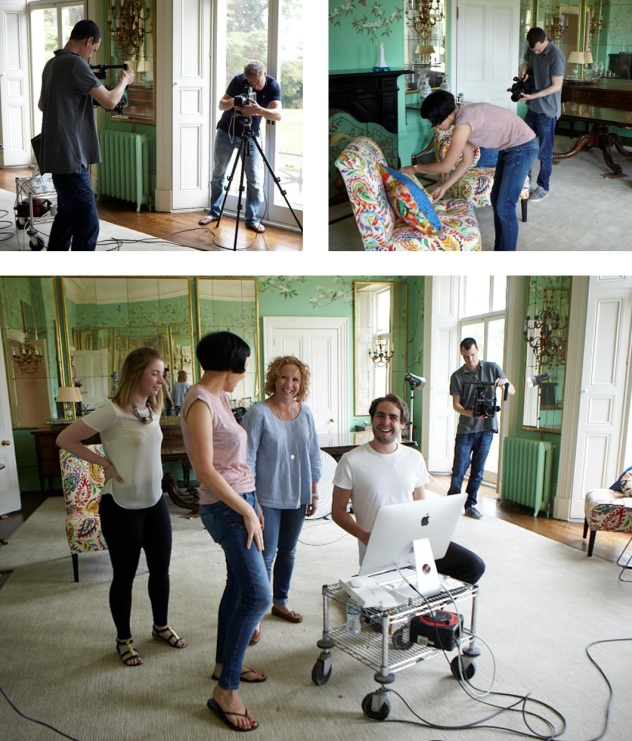 Mirrored rooms…
The location was perfect for the collection, but you can always come across some challenges! In particular a room adorned with huge mirrors meant we had to continually consider what would reflect and appear in the mirrors and avoid getting in shot ourselves!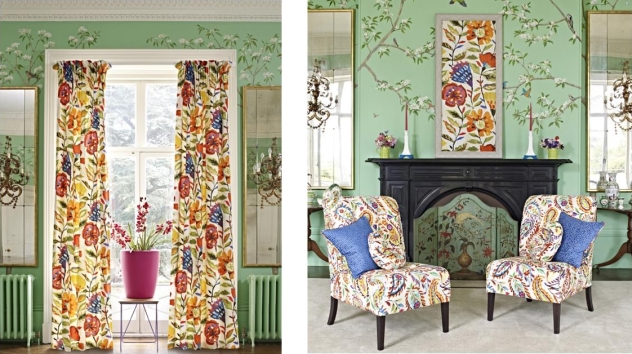 …but to capture the stunning hand painted walls which beautifully accompanied the Fandango and Calypso fabrics, it was worth it.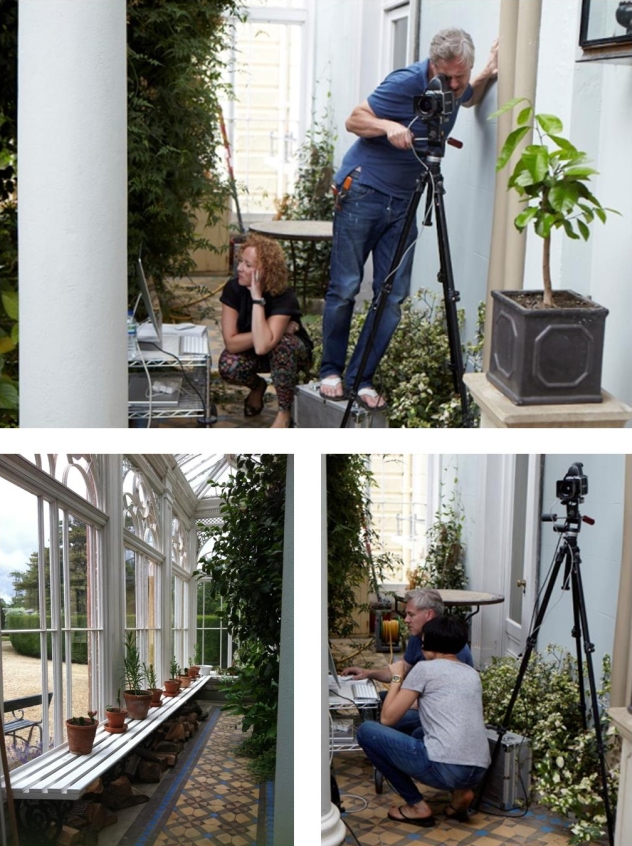 Lighting…
The orangery offered a beautiful setting, but lighting was a challenge. With so much natural light flooding in, it was essential to capture the perfect moment when the lighting was just right.
So when the sun came from behind the clouds, we were running back and forth to the orangery to capture the perfect shot!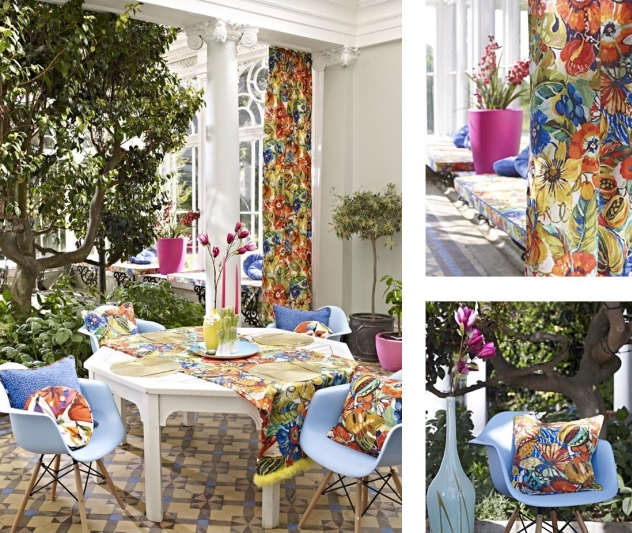 Above: Tropical Garden fabric in colourway Tropical

Setting up…
Setting up on a grand scale in such large rooms requires lots of elements to be considered, the styling, lighting, camera angles and ensuring the huge rooms don't dwarf the accessories, so bold props are essential. Plus setting up curtains at such tall windows can be a tricky job!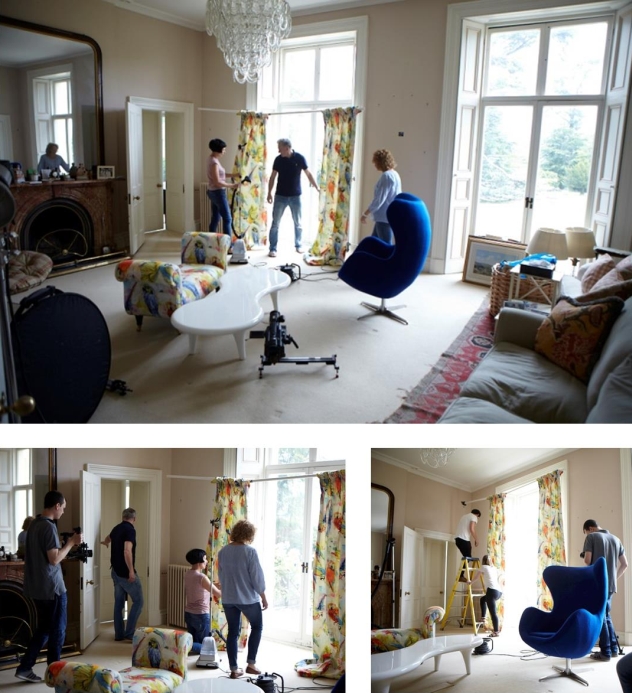 Transformation…
Such large stately homes can have huge amounts of furniture in the rooms, which we have to remember where it all goes back to!
It's exciting to see the transformation of a traditional room into a tropical paradise with contemporary styling!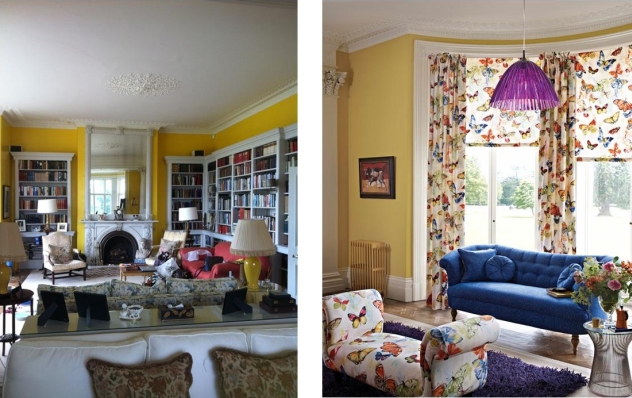 Above: Butterfly Cloud fabric in colourway Tropical