Watch our new Nomad linen prints brought to life on set of our photoshoot, in our behind the scenes video!

Our Nomad fabric collection is imbued with a sense of natural beauty, due to the 100% linen quality of the fabric. We wanted to reflect the natural qualities within our photography.

Creating beautiful concepts and mood boards to inspire our photoshoot styling! Natural materials such as wooden accessories, rope and stone, along with a touch of greenery enhances the earthy tones of the fabric.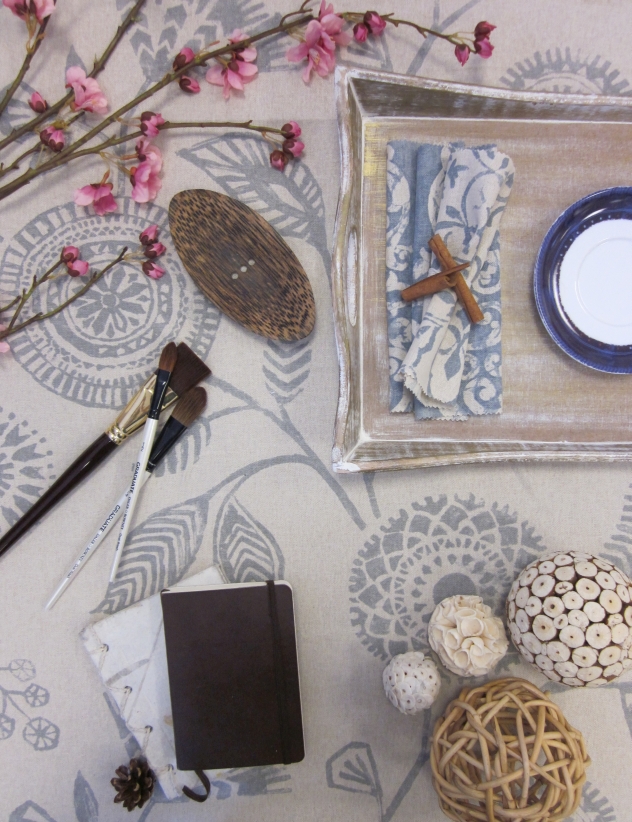 Our Nomad fabrics have a hand printed appeal, with batik and block printing techniques reflected in the designs. There is a rustic quality to the collection which we wanted to capture within the photoshoot.

A back to basics approach; stripped back and bare. Exposed brick walls have a distressed and worn appeal that work in harmony with industrial style accessories; tarnished metal and worn wood have a rustic appeal, perfect to work alongside our natural linen fabrics for an earthy rustic feel.

Our photoshoot is broken down into four different rooms and for our floral Verese fabric we selected a more clean location to showcase the softness of the print.

White rooms don't have to be crisp and sharp. We softened the edges with our ethereal Verese fabric, for dreamy interiors.

Watch our video to take a sneak preview behind the scenes of our Nomad fabrics photoshoot, and see the collection come to life on set!
Imbued with the inherent grace of natural linen, Nomad is a series of subtle prints enhanced by paste white detailing. Themes range from dreamy painted flowers and folk-art references to a flowing ogee damask and batik-like motifs.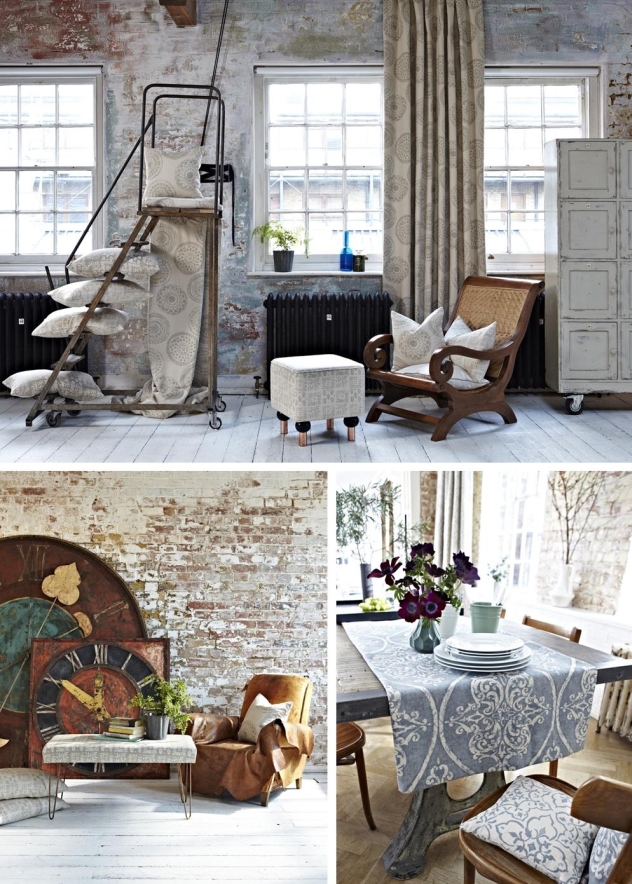 Browse our collection of Nomad linen fabrics online, including all the photography, the designs and all the various natural colour palettes.

Love this style? Check out our Pinterest board for more inspiration…