Feminine and grown up, but far from girly, the pastels trend has taken on a whole new dimension in 2017.
Pastels have developed this year and they're now a range of ice-cream hues that you can layer and overlay to create a feeling that is on trend yet warm and welcoming maximising the impact in your home. Modern pastels are inspired by something much more organic and gentle created to be mixed in the most sophisticated way.

Transform your home into a sanctuary of peace and tranquility with modern and muted pastels. The on trend Millennial pink has taken the fashion world by storm in the past few years. Team it in the home with cool blues to create a subtle statement everyone will love.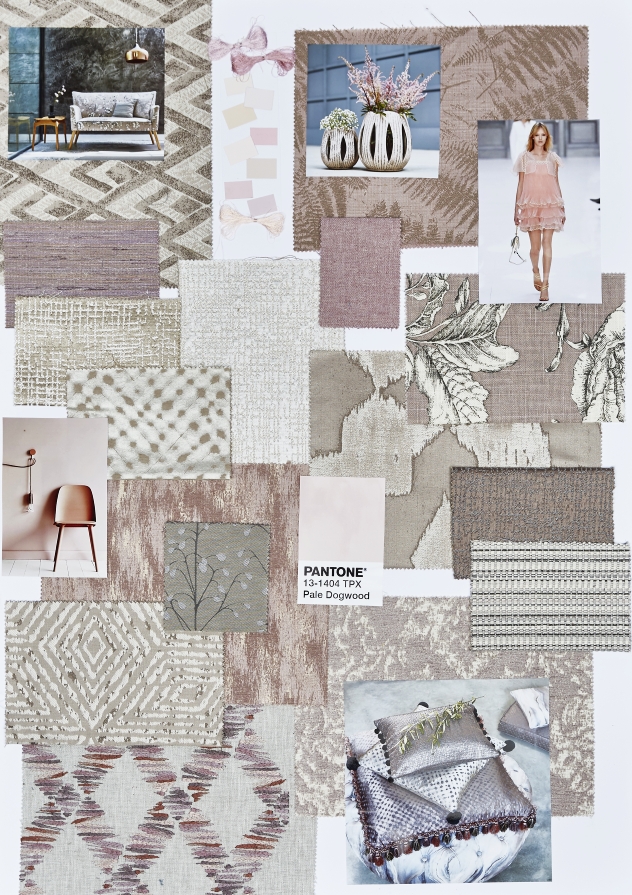 Bottom left image credit. Model featured, top right corner, credit Vogue.com

With us living in such a busy, 24/7/365 world we can sometimes struggle to find a safe haven, where we can shut out the world and find a little bit of peace. The pastels in our collections, layered together and used in curtains, cushions and upholstery combine to create a sense of natural tranquility and calm.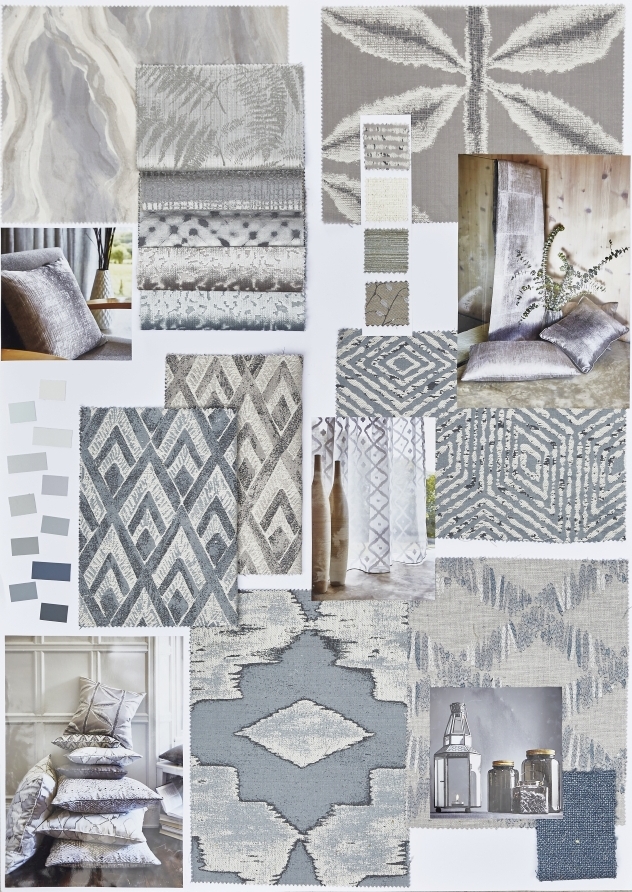 Mixing together fabrics from the Somerset collection in our Thistle colourway, along with a dark slate grey upholstered sofa captures the pastel trend in a greyed off sophisticated way. Alternatively combine glossy Rose Quartz fabrics and our marble velvet from the Elysium collection to create a stunning statement. If your styles a little more daring mix together shades of Thistle, Willow and Eau De Nil for a glorious combination of power pastels.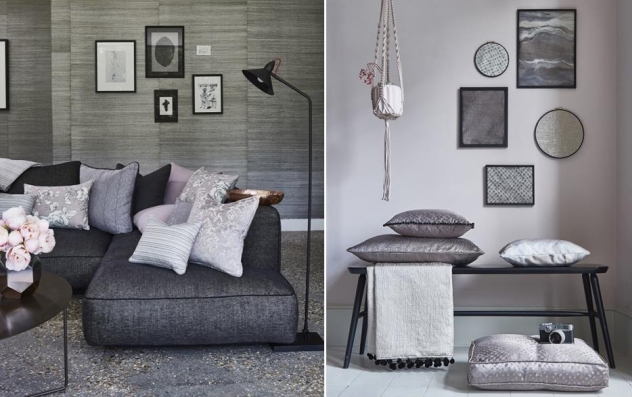 Above (left to right): Somerset & Elysium collections

The key to using pastels is sparingly and in layers, cover a room in pink and it'll look like a throwback to the 80's. Blend softer and more muted sophisticated pinks with hints of green and blue, and you will create a feeling that is calm and mature.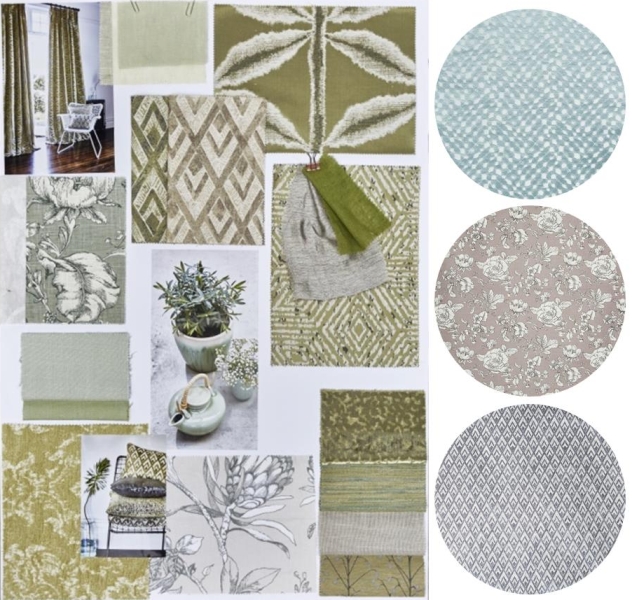 Shades of green blend harmoniously to create a serene mood in the home; sage, apple and mint are balanced with moss green and almond tones, for a nature inspired colour palette. We believe these can be the perfect partner to blue too.

Designers notes…
Pastel shades are my favourite trend for this season. The pastel shades offer so much flexibility to use all over your home, layering different hues of pastels means you can easily create a bold statement or a much more tranquil effect. The beautiful shades of rose quartz with copper accessories would create a warm, contemporary bedroom or the calm blues for a serene living space.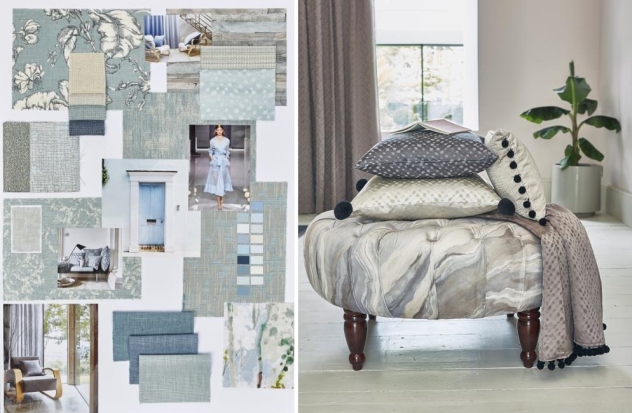 Image Model, Centre, Credit Vogue.com