It's traditional opulence with a modern twist
Japanese culture is known to be full of tradition, when we think of Japanese culture and style the first things that pops to mind are Cherry blossom, bonsai trees, birds, origami and Japanese architecture; Nihon kenchiku. We associate this with tradition and heritage, but all that is about to change as traditional oriental aesthetics take a modern spin.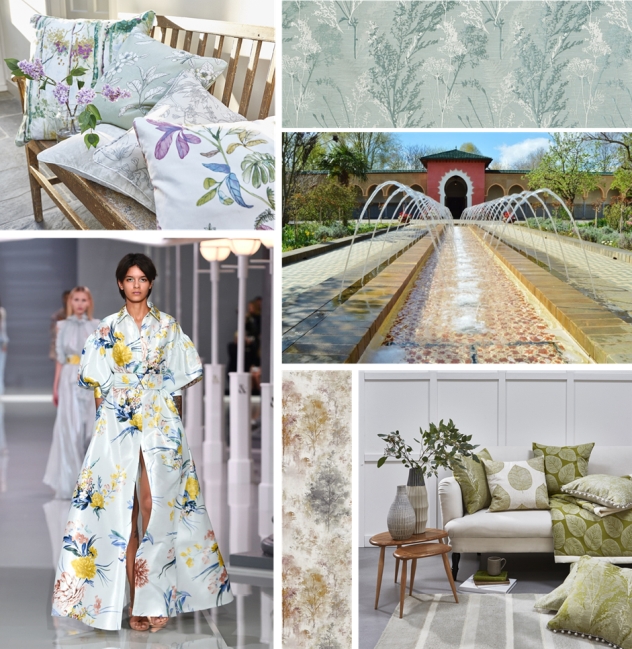 Throughout 2017 the Oriental trend took the fashion world by storm, as we head into 2018 this naturally translates through to the home and interiors. Not only do we seem to have adopted the Japanese trend in our fashion and now homes, this simplistic way of living is something the western world is taking on more and more. When we think of Japanese culture we think of a feeling of calmness and simplicity.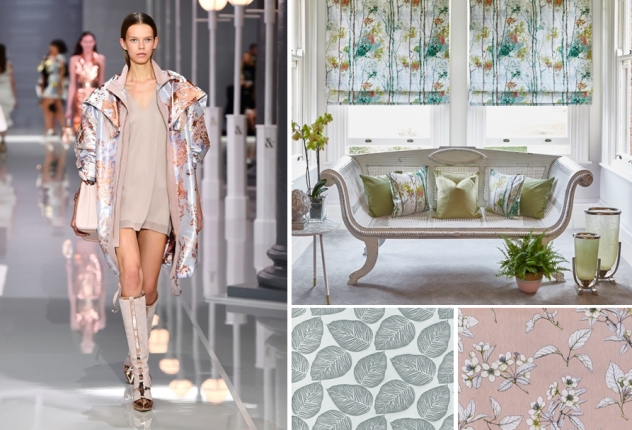 Modern Oriental is all about bringing hints and tastes of Japanese design into the modern home.
Mastering the trend requires restraint; it's not about painting the walls Chinese reds and decorating the home with Origami prints and cherry blossom, it's about adding in subtle hints. The Sakura collection is the perfect to bring elements of the oriental trend into your soft furnishings. The intricate embroidery of Sorano, alongside our Kiku and Keshiki fabrics capturing delicate foliage silhouettes, are all evocative of the oriental trend, ideal for cushions, blinds or a statement curtain.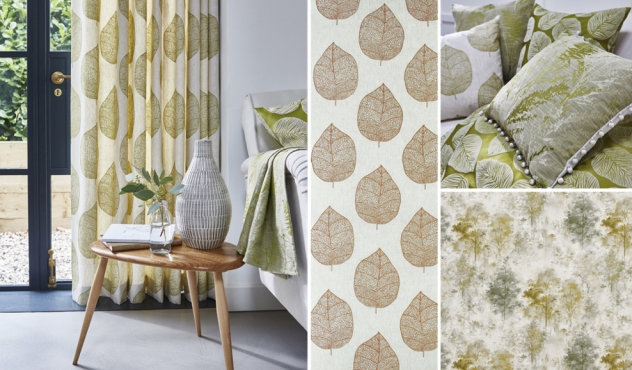 Remember to keep in mind that Zen and Simplicity is at the heart of the Modern Oriental trend, focus on a lighter design touch that creates a calm and peaceful space with lots of neutrals. Use textures to add warmth to minimalistic interiors and stick with colours that will stand the test of time. You want to create an atmosphere that is serene and modern with an exotic touch, something simplistic but full of authenticity.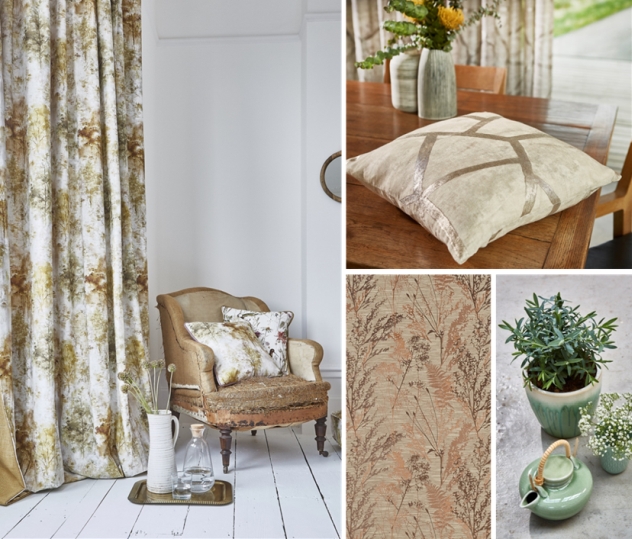 The ancient Japanese philosophy Wabi-Sabi is focused on accepting the imperfect. In essence it's about finding the beauty in the imperfect, impermanent and incomplete.
To embrace wabi-sabi in your home you don't need an endless budget or a huge understanding of Japanese philosophy, opt for natural yarns, unique treasures and handmade items. Take inspiration from travels, luxurious materials and lavish colours for the most unique look. Hand pick and select fabrics for upholstery and soft furnishings to ensure you have the most original selection. Pick fabrics from a variety of collections to create the most unique look. Throw a mixture of cushions on the sofa in a relaxed and layered style to embrace the wabi-sabi way of living with great ease.
Designers notes
We loved embracing the oriental trend and giving it a modern contemporary twist. We moved away from the more obvious bold Japanese style design and tried to give the collection a more pared down subtle feel using hand drawn motifs. The use of silhouettes and line work with refined hints of colour gave the collection a tranquil and sophisticated feel. This embraces the Zen wabi- sabi ethos. Bring the outside in and accessorize these beautiful hand drawn designs with foliage whether it be potted plants or simple stems.