We are driven by our passion to explore new themes and trends to create new collections for you to enjoy. We strive to create beautiful fabrics and help transform your home into a beautiful living space.
We introduce you to our Head Designer Marie, whose creative flair and years of expertise help bring these collections to life. The experience and energy she brings to her work and her design team allows us to create beautiful fabrics and wallpaper for you to enjoy and use in your home.

Where do you source inspiration from?
I gather design inspiration from a great range of sources. I travel to various textile exhibitions around the world for inspiration such Heimtex in Frankfurt and Maison de Objet in Paris. I also look at trend forecasts, magazines and fashion to keep in touch with what is hot for the season. An idea could easily come from a printed silk scarf or even beautifully coloured tiles and stones.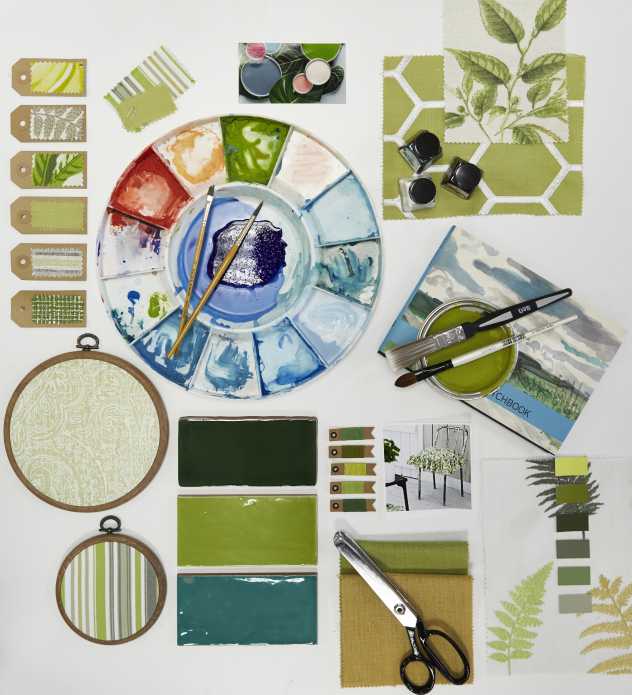 How long does it take from design to creation?
The whole process of creating an initial design to final pattern book collection is around 9 months this includes creating the artwork, colour work, picking the qualities, photography and production.
What are the challenges of being a textile designer?
One of the challenges is allowing your designs and ideas to be interpreted by the mill so it means things always change and develop. Therefore your favourite colour way in design may not work out in the development but this can sometimes lead to happy accidents. Another challenge is constantly working with new suppliers and translating your concepts and ideas across.
What do you love most about your job?
I love the variety in my job and working with so many different people. I also love being able to design a variety of product and it is particularly nice when you see the fabrics made into curtains, cushions and upholstery in peoples home or in our photoshoots.
What has been your professional highlight so far?
Travelling to China to help launch the new PT showroom in Nantong was an exciting highlight. For the launch I delivered a design presentation showcasing the PT brand to a large audience of both customers and press. It felt a great achievement to be able to represent the PT brand at such an important event.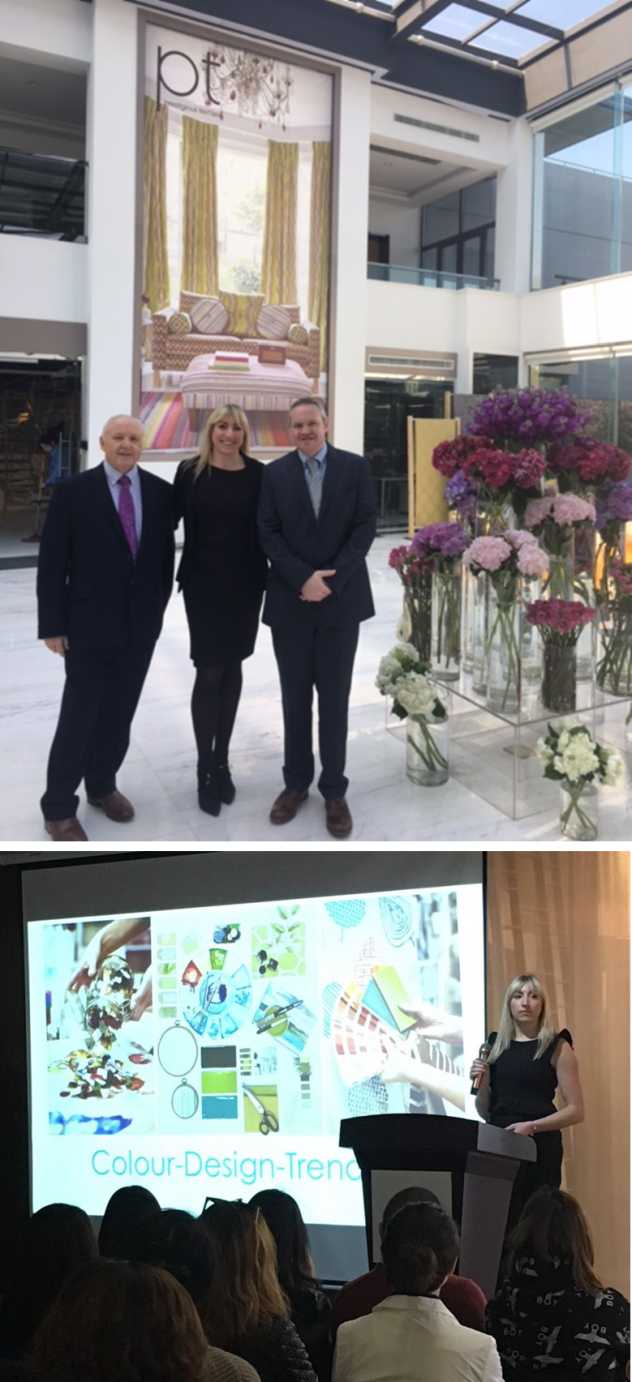 What are your favourite trends for 2018? / What do you see as the new big trend for 2018?
The biggest trend in interiors so far this season has been the metallic theme with modern textural or marble style designs. This look has covered all the metallic hues from shimmering silvers to copper. I am excited this year to see more colours coming back into interiors and bold motifs. The rich colours look fantastic on luxurious velvets and a make an amazing impact. Look out for some exciting designs in these jewel like tones in our new ' Lost Horizons' collection which will launch in September.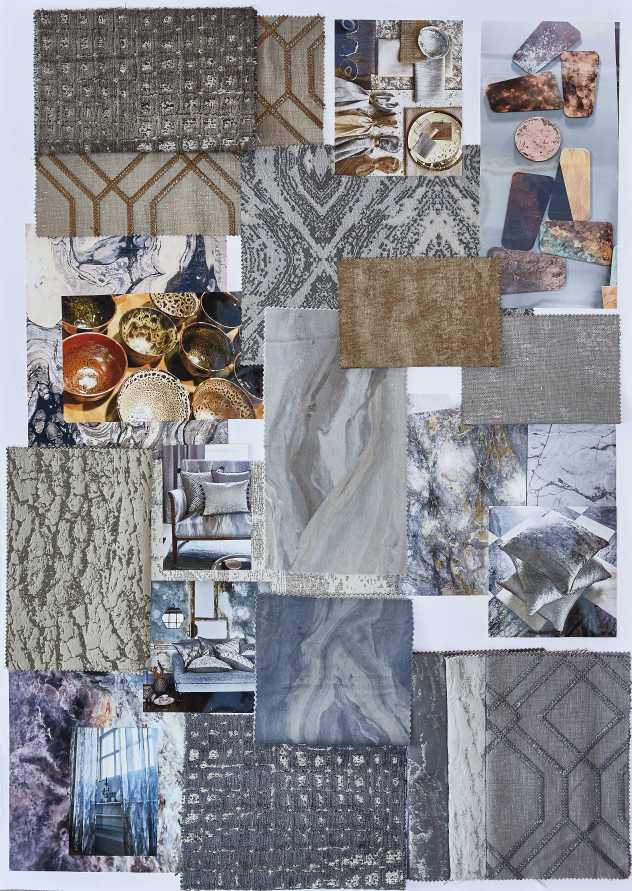 What are you most excited for this year?
I am excited to see Prestigious Textiles reach its 30th anniversary, it is an innovative, creative and bold brand. I am proud to contribute towards the great array of products and styles we offer. I am also very excited to visit Lisbon this summer and explore this city of colour and culture.

How would you describe yourself in three words?
Enthusiastic, Determined, Bubbly

What's your favourite fabric?
I love the embroidery Freya in the Annika collection. I designed the pattern and I love the simple style of the design and bright colours.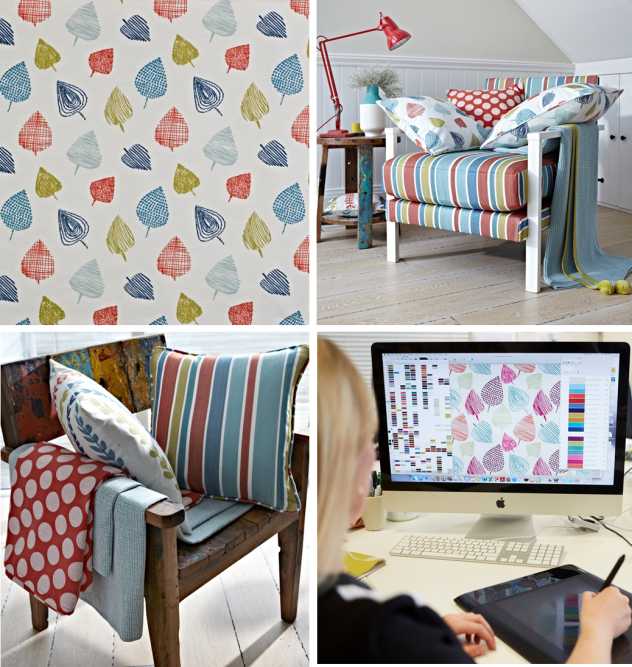 What colour palette do you particularly love to work with?
I particularly love working with fun playful bright colour combinations. I like to use colour to make an impact. My favourite colours are Pantone's Papaya punch and Tangerine tango!

How would you describe your own interior style?
I am particularly drawn to Scandinavian style design and pattern. I love simple designs and playful colour.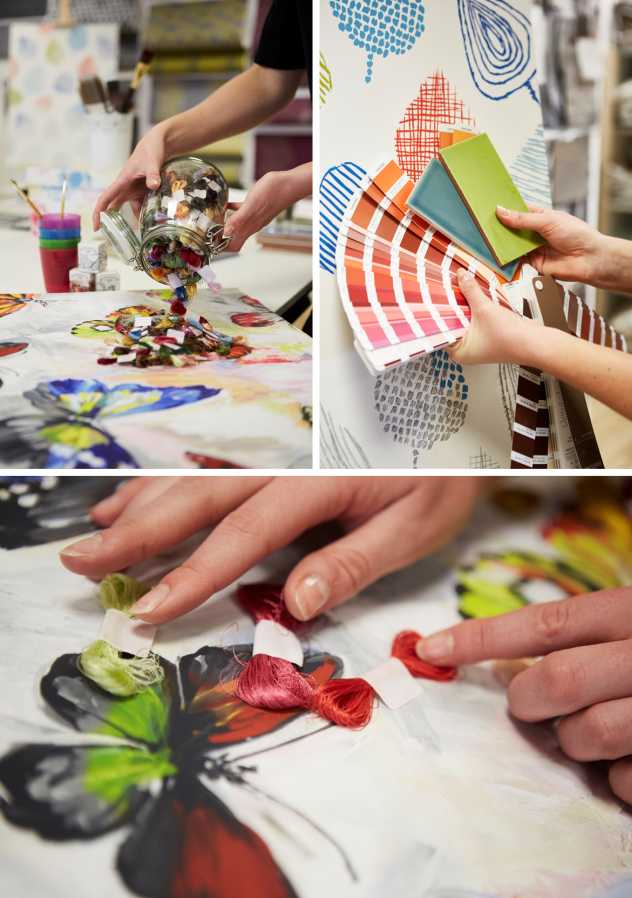 Where does your passion for design stem from?
I have always loved design, colour and drawing. I remember creating a Monet inspired 3D wall art piece at school, and I think from then on I was really hooked!

Who or what inspires you?
I am inspired by beautiful eclectic interiors. I love seeing lots of styles and ideas are mixed together in harmony. Personally I love quirky style illustrations and my favourite artist is Charley Harper.

Your favourite object or accessory in your home?
I have a few decorative plates with illustrations by Holly Frean and Carly Dodsley. I love the quirky designs and it is nice to display the plates as an alternative to frames on the wall.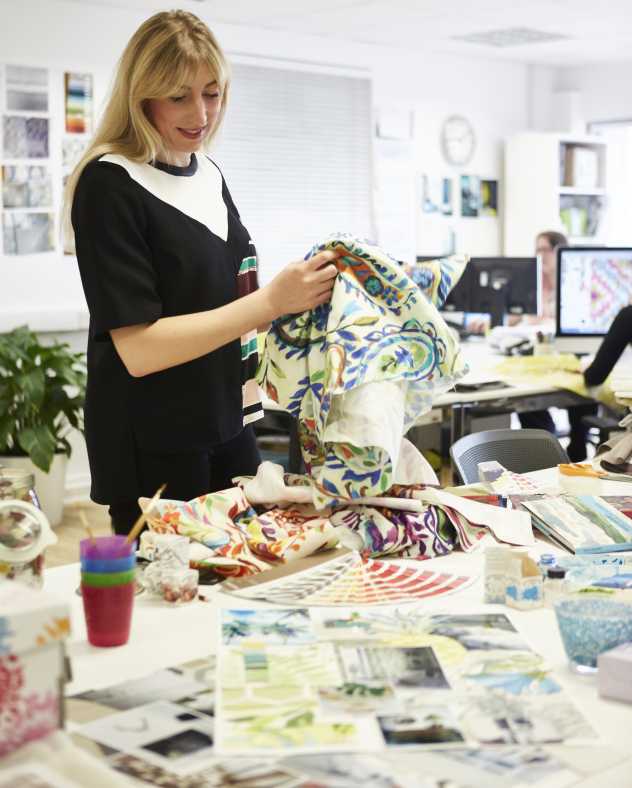 What is your favourite design media or method?
My favourite style is working with screen printing and hand embossing, however I also love the challenge of interpreting hand painted and drawn ideas into full repeat designs on the computer.

Which is you favourite exhibition/show and why?
My favourite show is Decorex in London. I feel Decorex is a massive design hub and there is so many inspirational things to see from fine art to ceramics. Another exhibition I love is the local Bradford Textiles Society exhibition, it is great to see new talent and fantastic that Prestigious sponsor the print prize.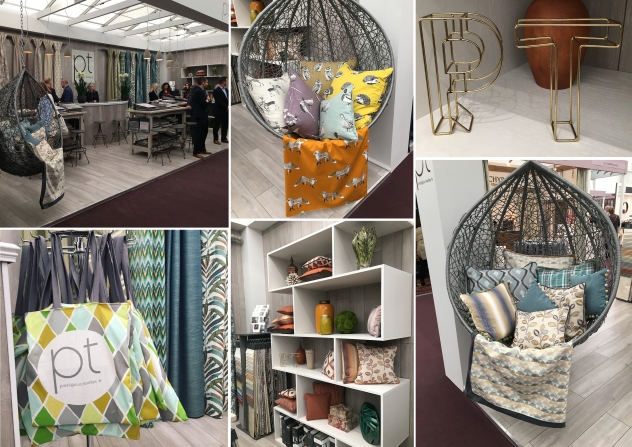 We hope you enjoyed the insight behind the scenes and getting to know our Designer Marie!