If 2020 taught us anything, it's that home is definitely where the heart is. Reinvent your home for the year ahead with our must-have interior trends for 2021.
New year, new interior is the motto we're embracing in 2021. After 2020, we're all ready for a fresh start and an updated living space. So, its time discover our list of interior trends you need to know for the year ahead.
.
Distant Shores
As we long for tropical getaways, interiors inspired by distant shores offer a sense of escapism and a retreat from everyday life.
Nothing cures the January blues like tropical foliage and colourful florals. Many of us missed the freedom to travel abroad in 2020, so we're predicting homes will embrace the Distant Shores trend and create a living space inspired by wanderlust and tropical islands.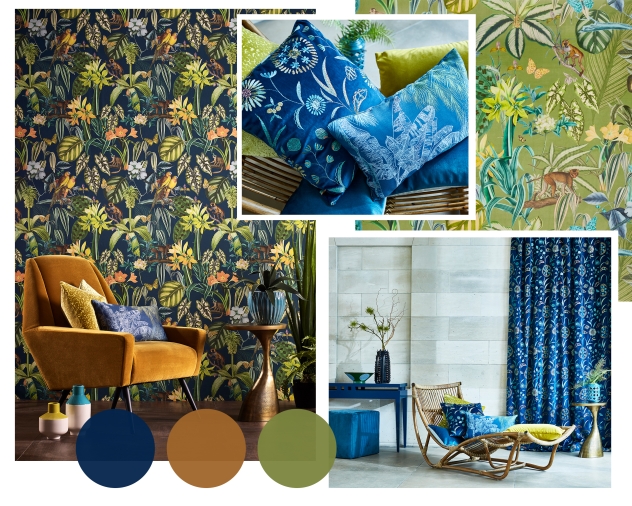 Get the Distant Shores look with bold colour and maximalist pattern, making a statement in both stand-out feature walls and luxurious velvet soft furnishings.
Our new SS21 Caribbean collection has been inspired by tropical escapism, with a range of printed and embroidered velvets alongside large-scale coordinating wallpapers.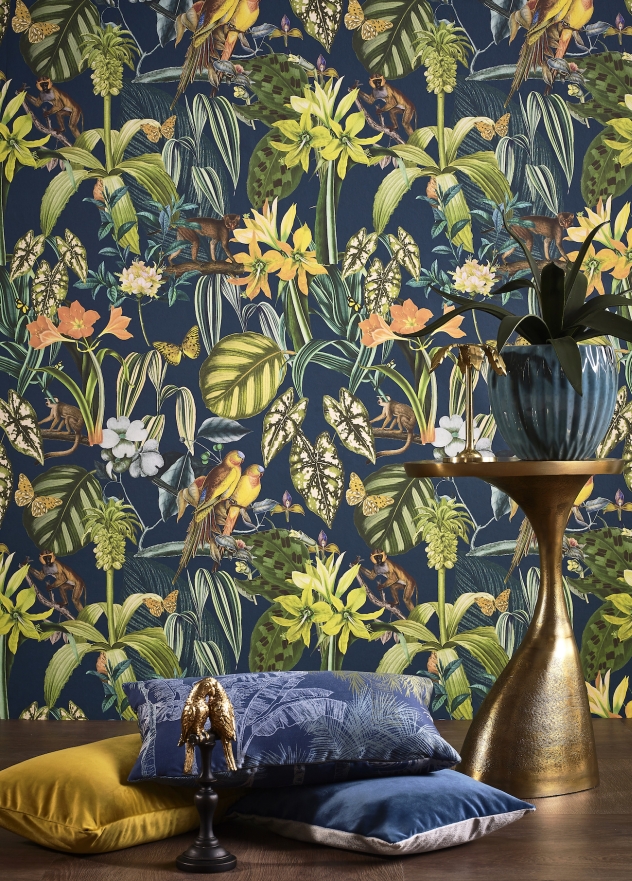 Why not bring the wildlife of the Caribbean islands into your home? The Barbados printed velvet and coordinating wallpaper Caicos features cleverly camouflaged monkeys and colourful love birds, offering a playful twist to the distant shores trend.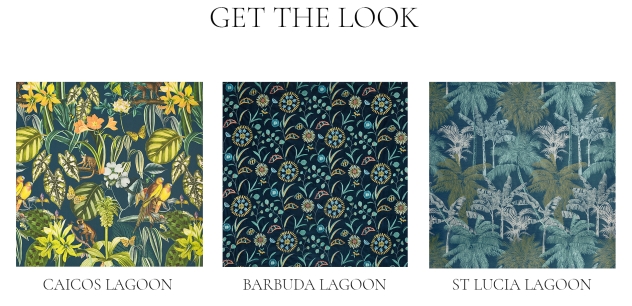 .
Arts & Crafts
In an extension of the popular 2020 Cottagecore trend, the iconic 19th century Arts & Crafts movement is being revived in 2021.
Whimsical and nostalgic, the Arts & Crafts revival offers a reassuring feel in living spaces; creating a place to hibernate away from the outside world. Embracing traditional British heritage, the trend acts as a warm comfort blanket in home interiors and celebrates rural and idyllic country living.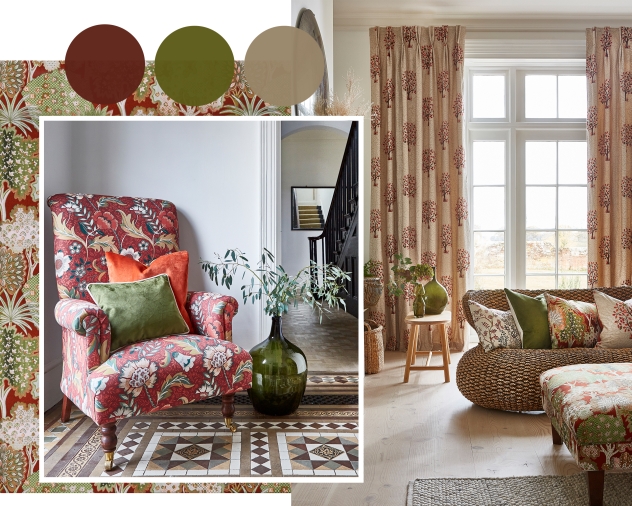 For many people, the time spent at home in 2020 reignited a love for traditional skills and crafts, sparking a newfound appreciation for the value of hand-made decorative pieces. The Arts and Crafts interior trend reflects this shift in thinking, embracing earthy tones, natural textures and decorative floral designs.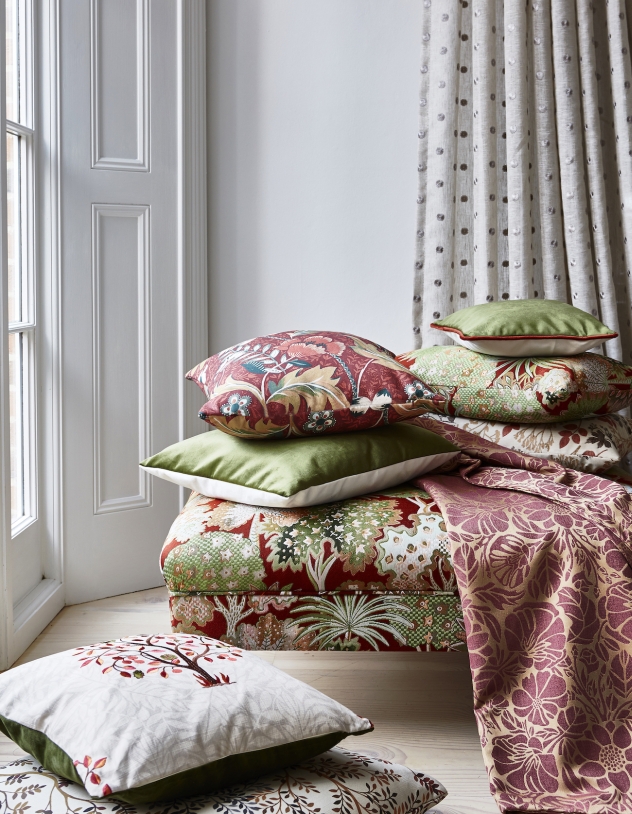 Our SS21 Journal collection has been inspired by the revival of the iconic 19th century movement. The range explores bold Jacobeans, stain glass inspired damasks and an intricately embroidered tree.
Create an eclectic, traditional feel with the pattern and texture found in our Journal collection. Incorporate drapery in the beautifully embroidered Orwell sheer, statement upholstery in the unique Fairytale tapestry and accessories in Journal's range of decorative prints.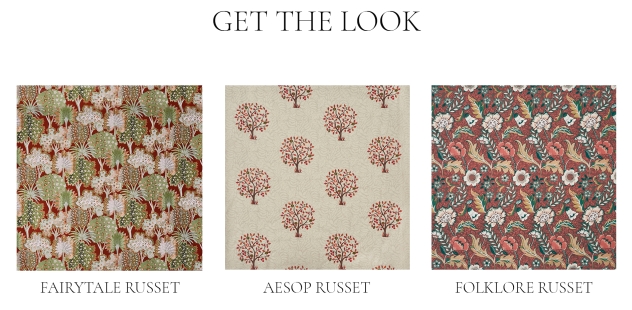 .
Classic Traditionalism
In a move on from bold, graphic geometrics, the PT Design Team has seen traditional and classic designs develop as a key trend for 2021.
A timeless trend taking inspiration from the 18th and 19th centuries, Classic Traditionalism brings a sense of harmony to any living space. Incorporating classic art, antiques and pieces with history, the trend offers a décor scheme that works together perfectly.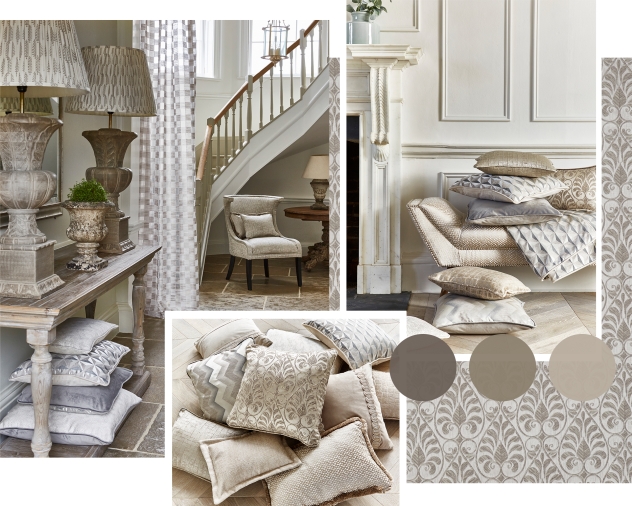 Embracing a calming colour palette, the classic trend is the perfect way to add pattern into a neutral interior, incorporating soft furnishings in an array of luxurious qualities.
Classic-Traditionalism-inspired interiors favour symmetry, something the designers of our new Penthouse collection embraced when creating the range of ornate scrolls, courtly stripes and classic damasks.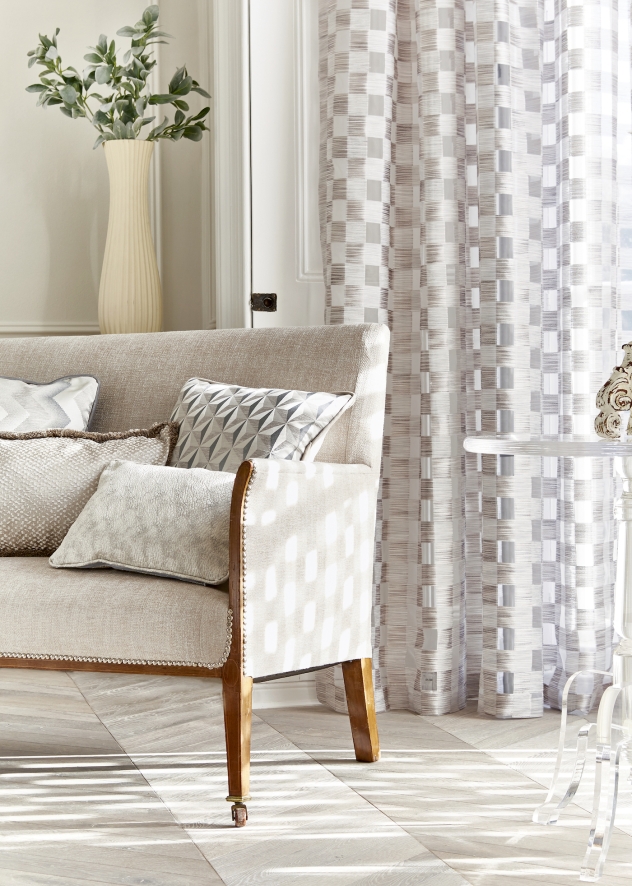 Not only does the collection feature classic designs, Penthouse has also given a modern twist to classic interiors. The collection combines traditional damasks with contemporary geometrics, ombre zigzags and a stunning burn-out sheer.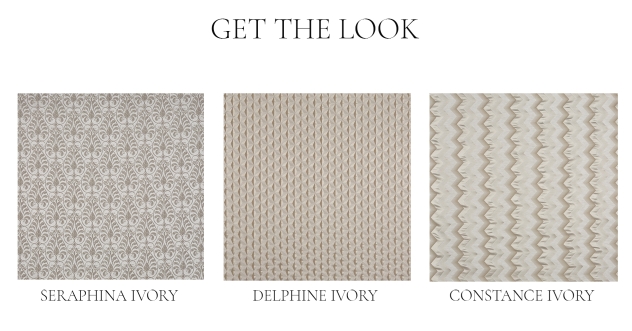 .
Hotel Chic
As we long for city breaks and weekend getaways, the trend for hotel-inspired spaces is gaining momentum in 2021.
Transform your home into a space worthy of a five-star rating with luxurious soft furnishings and opulent accessories. Embrace a sophisticated colour palette of moody navy tones paired with golden accents to get the Hotel Chic look in any interior.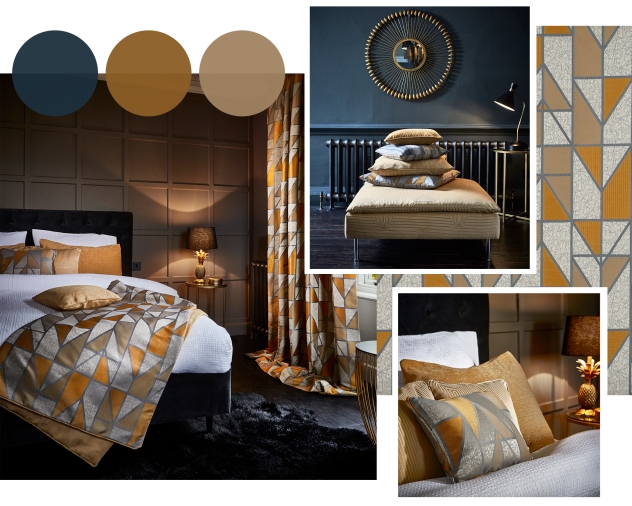 Modern geometrics offer a sophisticated feel to any space with their clean lines and linear forms.
Whether you're trying to achieve a hotel-inspired bedroom, dining room or living space, our Vision collection is the perfect choice. The latest addition to the PT Contract range, the collection has been specifically designed and is suitable to use in all hospitality settings; making it the obvious fit for an interior inspired by boutique hotels.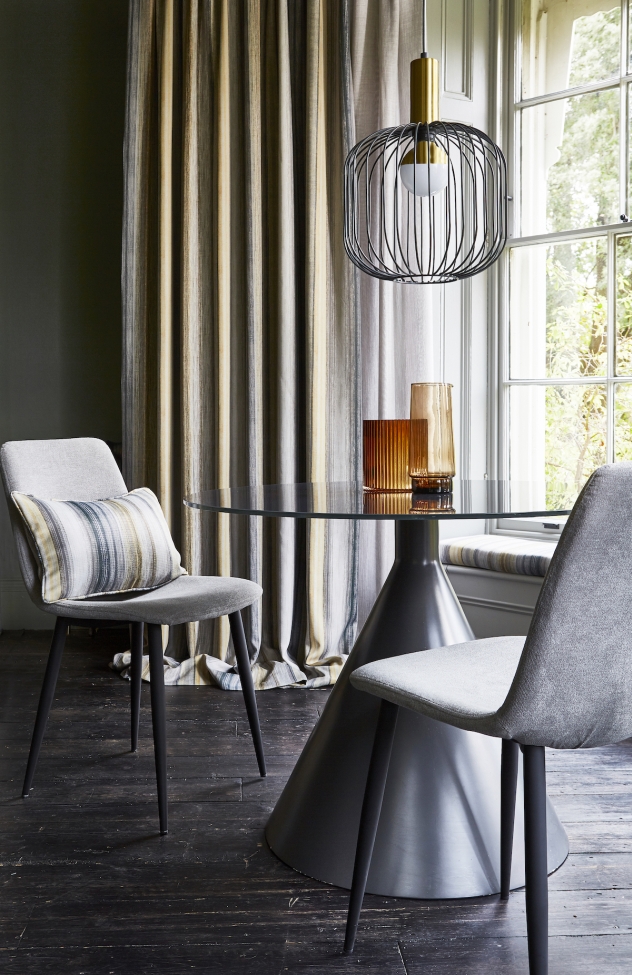 The collection's statement geometrics and graphic linear forms have been inspired by modern architecture and are available in a palette of bronze, natural and amber tones, perfect for any opulent space.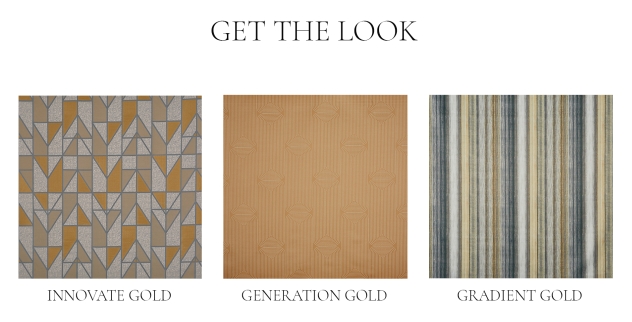 .