In a maximalist autumn where more is more, it's easy to forget that simple interiors are often the most striking.
Rather than large floral patterns and geometrics, it is just as effective to build a room around a selection of plain, block colours.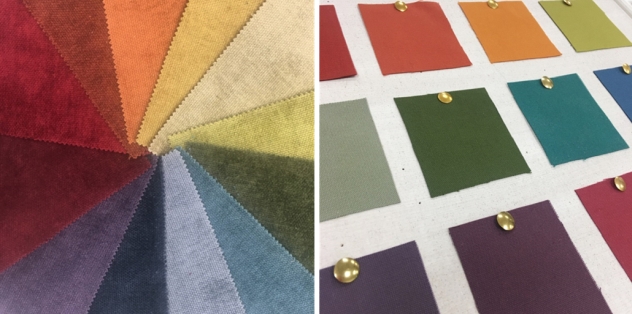 In a celebration of colour, our plain fabrics let vibrant shades, muted pastels and neutral metallics take centre stage.
Of course, accents of plain fabrics throughout a living space can complement a busier feature room. They help break up patterned designs and add another dimension to an interior, whether that's in curtains, cushions or piping detailing.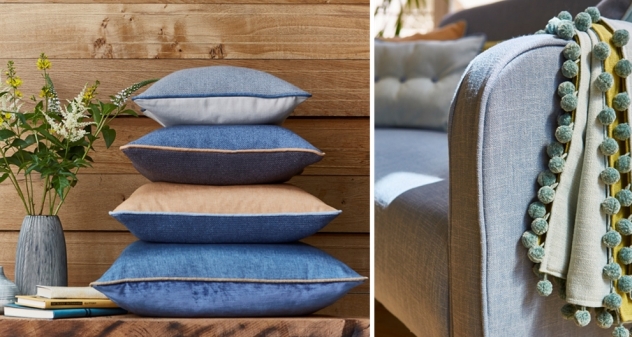 However, bold shades alone can be the focal point of a room. Velvet upholstery is the perfect example of this and can incorporate on-trend colours. Adding a piece of statement furniture, upholstered in our Velour and Havana fabrics, catches the eye without the need for large-scale, patterned designs.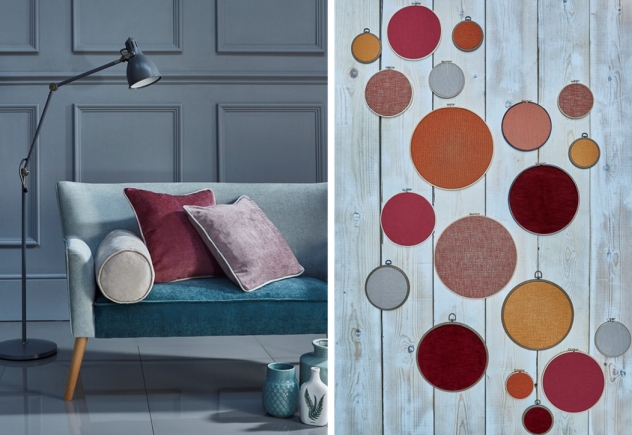 If you don't want to go too bold with colour, plain fabrics can also tone down a room in more muted hues. Shades such as dusky pink and sage green add a calming influence into an interior, while still making a statement.
Collections such as Tussah offer a refined touch to draperies and accessories in neutral pastels, with their iridescent qualities that add layers of texture in a softer colour palette.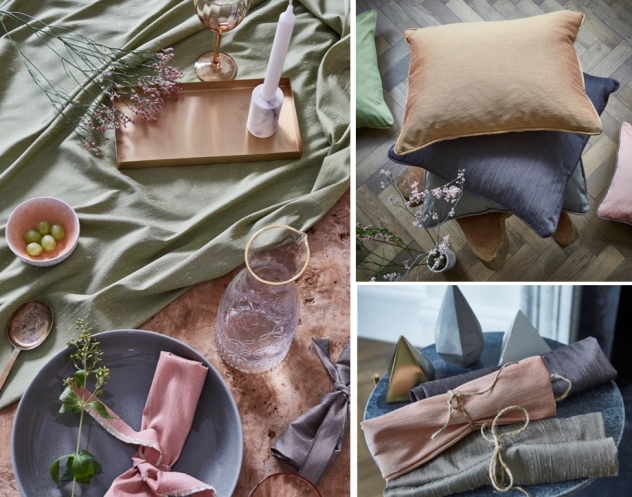 Also iridescent, our metallic ranges make statements in neutral colours and are perfect as the festive season approaches. Fabrics such as Elixir in our Essence collection can be used as a subtle way of adding a luxurious feel to your interior.
Don't be afraid to mix metals. Elixir shades such as Bronze, Brass and Silver work perfectly together and makes a scene in upholstery, large-scale curtains and cushions.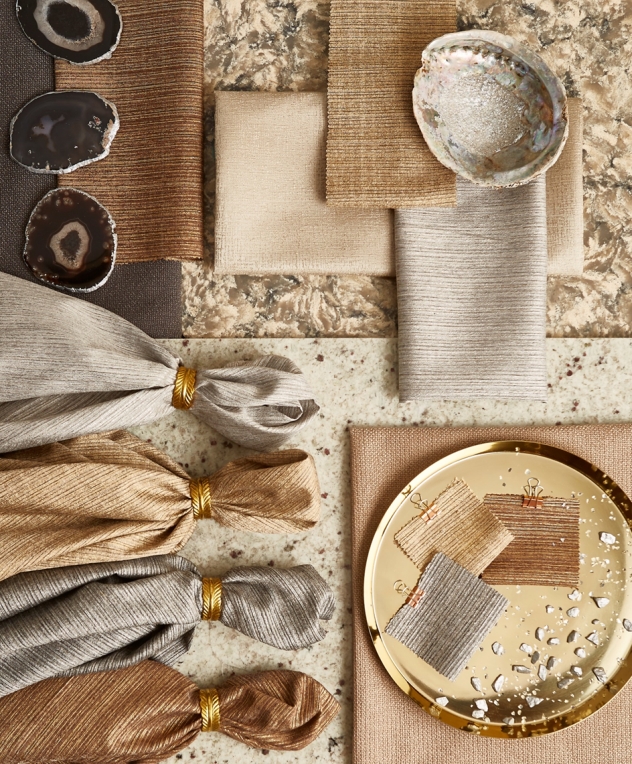 To discover more inspiration on how to incorporate plain fabrics into your interior, take a look at our Pinterest board.