It's nearly the most wonderful time of the year and we've been lusting after sophisticated, Christmas colour palettes.
Often associated with the December festivities, traditional red and green shades have moved over to make way for bold cosmic blues and gold metallic touches; giving a more luxurious feel to Christmas décor.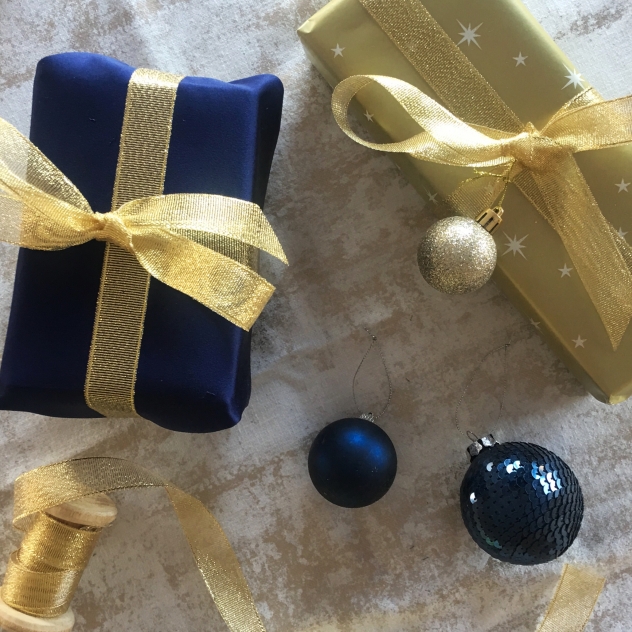 Not only is blue a more sophisticated choice for the festive season, the colour is well-known for its calming influence; especially in interiors.
It is because of its serene nature that dark, midnight blues have already been seen in living spaces this Autumn/Winter. Sapphire feature walls and velvet upholstery in fabrics such as Velour Indigo have been making a statement in this jewel-toned shade.
The contemporary colour scheme is enhanced with touches of festive foliage, such as pine and eucalyptus, making it the perfect colour combination for dressing the tree.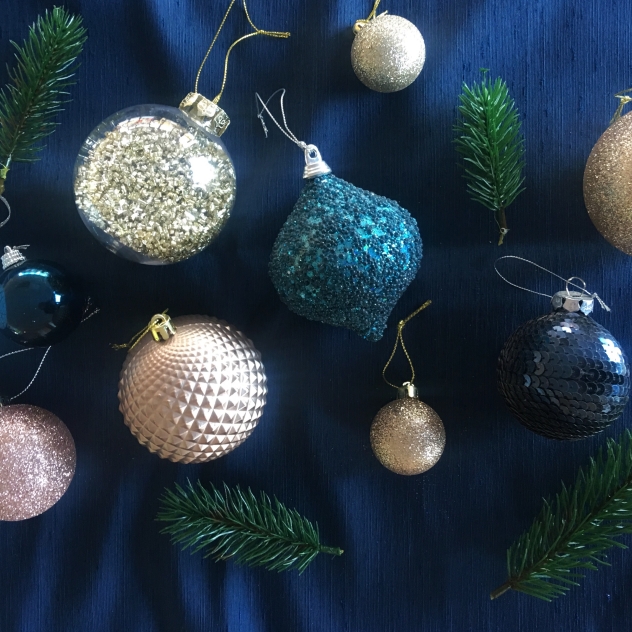 If you've already incorporated this trend into your interior, whether that's in bold navy cushions, curtains or upholstery, the colour can be complemented perfectly this Christmas with baubles in varying tones of blue and hints of gold.
If you have a more neutral living space, then cosmic blue can easily be added into your festive colour scheme.
Our plain fabric Magical, in the colourway Royal, is perfect for adding the sophisticated shade into your table decorations. Dark sapphire napkins, accompanied by opulent gold napkin rings and cutlery, work perfectly alongside each other for a festive Christmas dinner setting.
Pairing these table decorations with a luxurious navy tablecloth, in the same Magical fabric, works in harmony with metallic gold fabrics, like those in our Phoenix and Essence collections.
Our Elixir fabric in the colour Brass looks great as an accent runner alongside gold tableware to make your Christmas get-together extra special.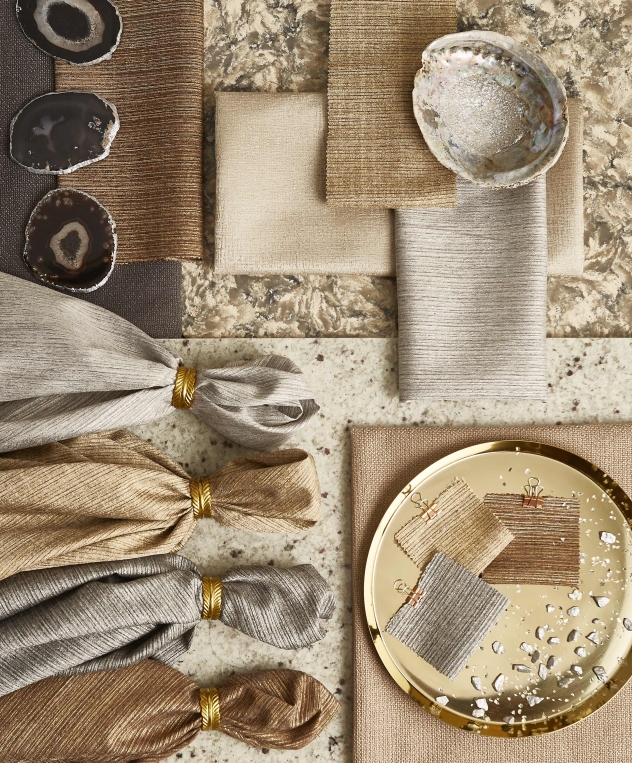 Take a look at our Cosmic Christmas Pinterest board for more inspiration on this sophisticated, yet festive, colour combination.