It's a New Year and we're welcoming 2019 with 10 exciting fabric collections, in an array of bold shades and on-trend pastels.
One collection that encompasses both of these colourways is the striking Rio, a true celebration of bold colour and pattern.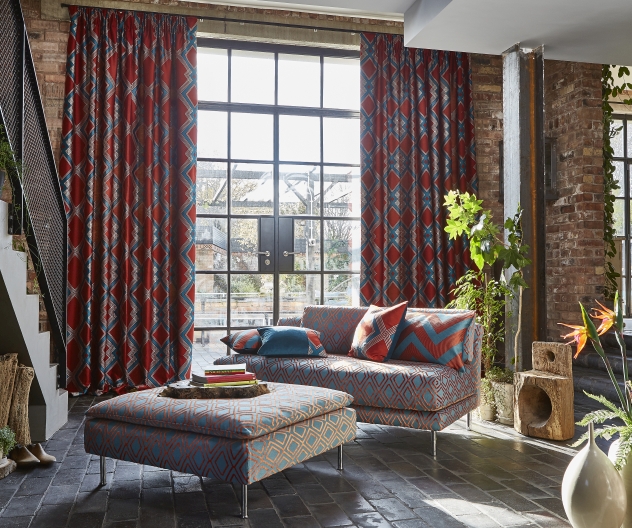 The feature collection's designs feed in to the popular Geometric trend that has already been seen in interiors, in accessories such as rugs and throws.
Fernando, Vibe and Zazu all incorporate these geometrics, showcasing statement hexagons, diamonds and zig zags. Mixing all three designs offers an on-trend, maximalist look, especially when paired with statement feature walls.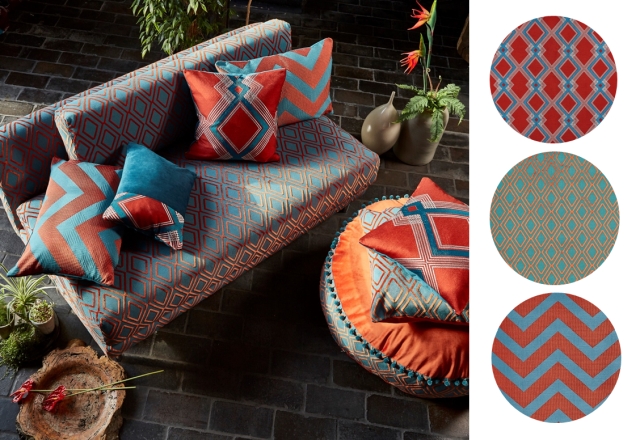 It's not just Rio's bold patterns that make an impact; the collection comes in an energetic colour spectrum, with colourways such as Firecracker, Vivacious, Limoncello and Picante, all perfect for bringing a colourful start to the New Year.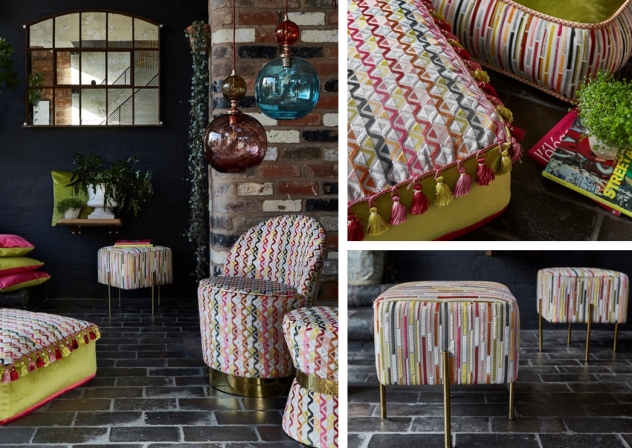 As well as making a statement in bold shades, Rio's Bon Bon colourway offers a new take on the sweet, sugary pastels that have previously been seen in interiors
These new pastels showcase cooler tones, with dusky pinks, muted greens and pared back Persian blues, giving a more subtle look to the collection.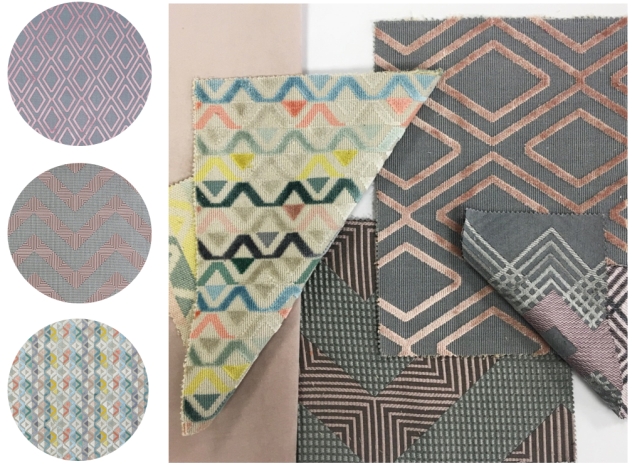 Amongst Rio's stand-out colourways, the velvets are the stars of the show. They incorporate a very intricate technique of cut/uncut velvets, which makes the geometric designs look ultra-crisp, sharp and almost 3D in effect, perfect for statement upholstery.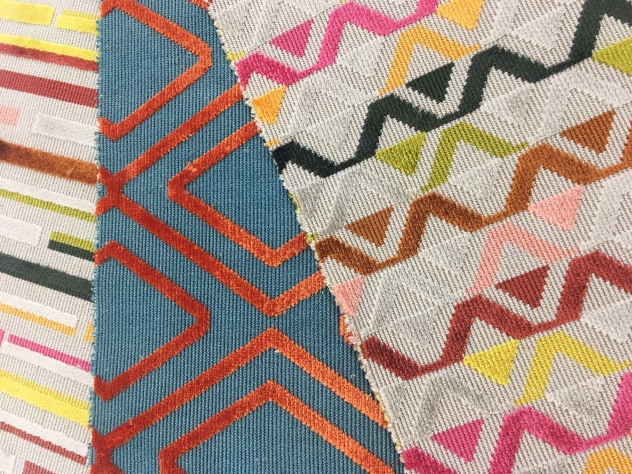 Rio's velvets work in harmony with the collection's jacquards and embroideries, which complement stand-out furniture in accessories such as curtains and cushions.
Discover our A Rio Celebration Pinterest board for more inspiration.
Also, make sure to take a look at all of our latest collections here.