September is officially here, and the time has come to embrace interior trends for the season ahead.
With less than one week to go until our September launch, we're excited to give you the first look at the latest collections our in-house design team have created.
Embracing everything from colourful Mondrian-inspired geometrics, moody botanical velvets and tropical prints, we're revealing the top interior trends that have inspired our A/W 2020 collections.
Modern Muse
Influenced by the current love for bright spaces, Modern Muse is a trend inspired by bold geometrics, abstract energy, and playful blocks of colour. Our new Mondrian-inspired Muse collection was influenced by this vogue for arty interiors and offers the nostalgia of retro with a contemporary edge.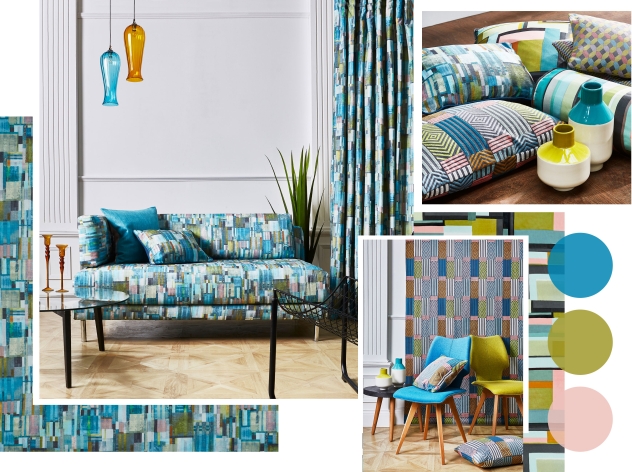 Distant Shores
The laid-back lifestyle of Hawaii has been reimagined in this next trend. As we long for tropical getaways, interiors inspired by distant shores offer a calm and relaxing living space to make your home a safe and inviting place to recharge. Our upbeat Maui collection offers a contemporary edge to the classic floral trend, featuring tropical brights, subtle monotones and soft lemons.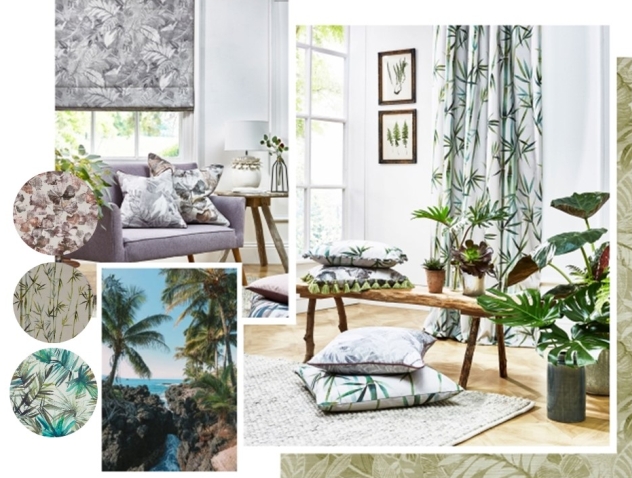 Night Blooms
Bold colour and pattern remain at the forefront of interiors this A/W, with dark moody botanicals and luxurious qualities adding a maximalist look to living spaces. The new Copper Falls collection offers an atmospheric feel, with metallic jacquards and upholstery-weight velvets taking inspiration from nature's stunning botanical forms. Invest in statement furniture pieces, upholstered in our botanical Botanist or marble-effect Heartwood velvets, to make an impact in your living space this A/W.