Impressionist masterpieces have been taken from the walls of art galleries and transported into the world of home interiors.
Established by Monet in the early 1860s, Impressionism captures nature 'on the spot'. Artists such as Monet created their paintings with haste, using fast brushstrokes to capture the natural light before it disappeared.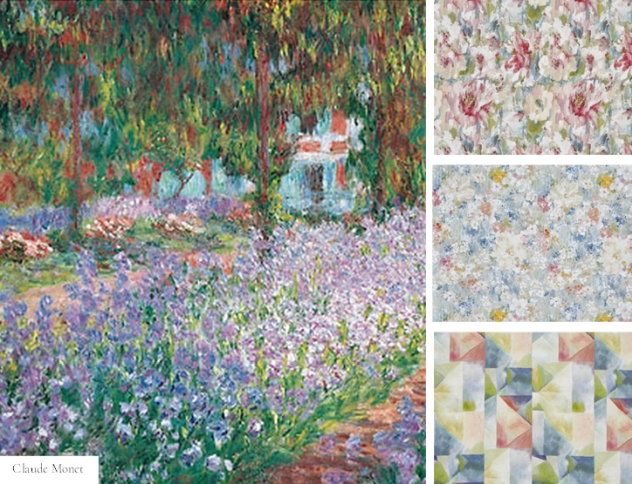 Usually painted in soft pastel colours, Monet's creations represented the abstract beauty of nature in a washy, watercolour effect.
It's this abstract element of Impressionism that makes Monet-inspired designs the perfect fit for interiors.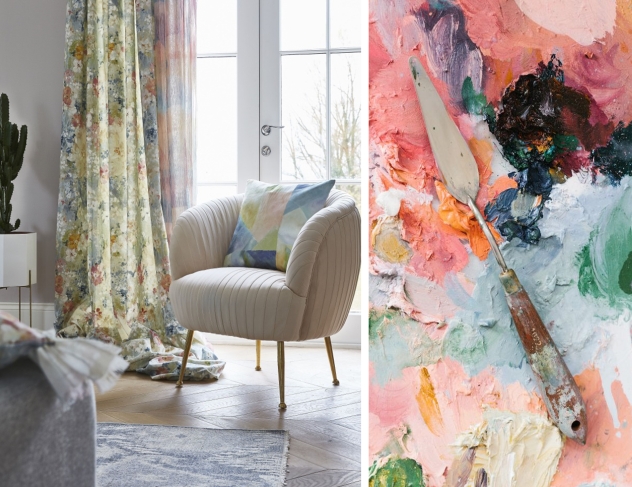 Fabrics adorning painterly artworks show expression in any living space; from curtains showcasing abstract washy geometrics, to cushions in romantic, pastel florals.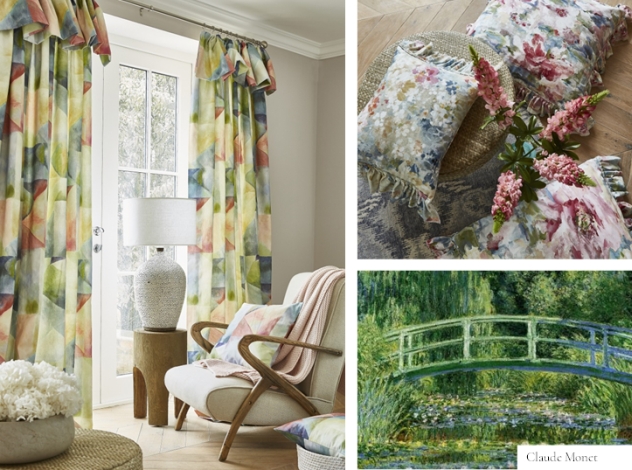 Interior design has seen accessories inspired by impressionist artwork incorporated into living spaces; from rugs to cushions and curtains. Their designs bring nature into a living space, making the home a canvas of a Monet-inspired piece.
Fabrics like those in Riviera are the perfect addition to any spring interior, showcasing the features of impressionist art.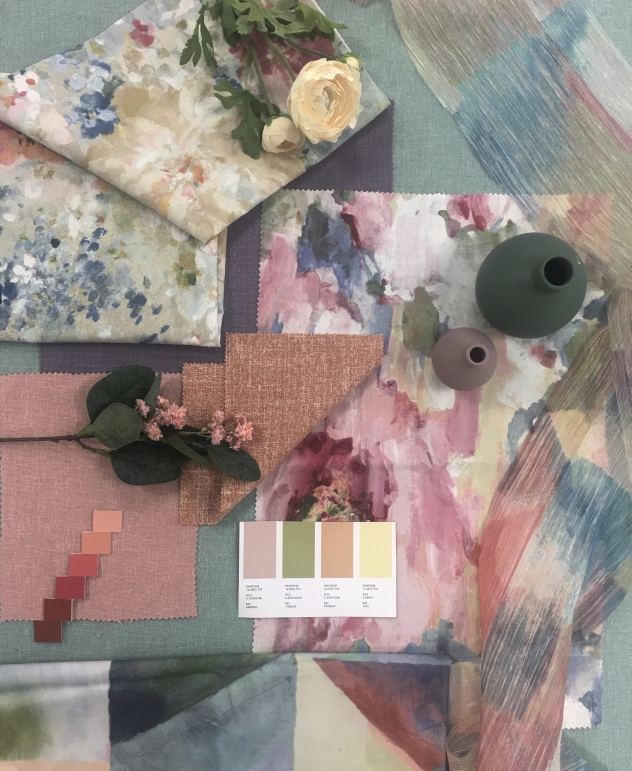 The collection's abstract designs are inspired by hand-painted artworks. The visible painterly brushstrokes are captured in printed fabrics such as Camile, Giverny and Pascale, all names inspired by the French artist.
The sheers in the collection, Etienne and Waterlily, complement the washy effect of the designs. The more muted colourways from our Panoramic collection also give the same effect with their sheer finishes.
All of these fabrics soften an interior with their subtle colours, recreating the feeling of a Monet painting.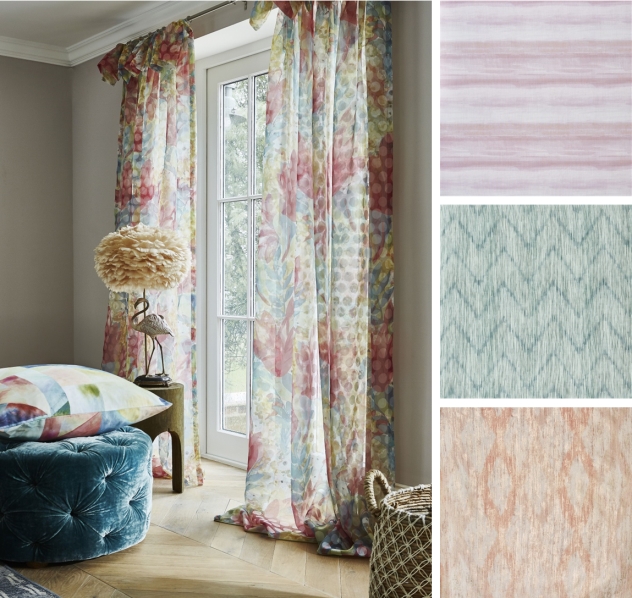 The artistic designs work well with on-trend pastel colours, such as dusted heather, icy spearmint and soft peach. Fabrics from Saxon in these muted shades complement the creativity of impressionist designs.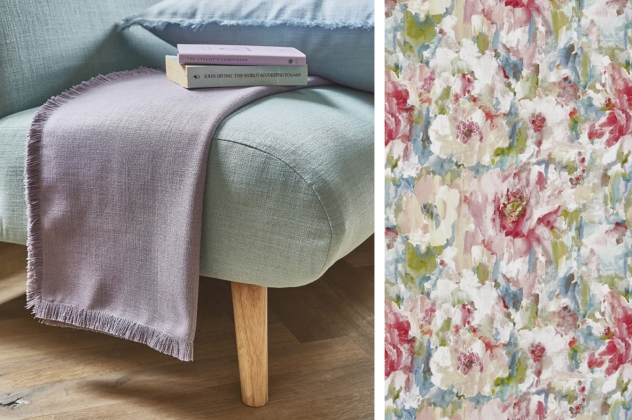 Like all art, the emotive impact is open to interpretation; meaning every individual will take on a unique perspective of your home.
Take a look at our Abstract Impressionist Pinterest board for more inspiration on the Monet-inspired trend.
.