Be inspired to recreate, redesign and reignite your interiors with the new Prestigious Textiles collections, that capture the new season's trends.
From decadent showstoppers, to refreshing minimalism, our 6 new collections are designed to inspire distinct, creative and versatile new home schemes. By honouring the latest trends, the beautiful new styles delve between both traditional and modern - featuring tropical sanctuaries and coastal themes, as well as classical influences and whimsical florals.
Montrose
Drawing inspiration from grand manor houses, Montrose is a classical collection of decadent designs.
Offering a refined and elegant addition to any home, the prints, jacquards, and rope embroidery in the Montrose collection tell a story of extravagance with large rose florals, distressed stone urns and statement damasks.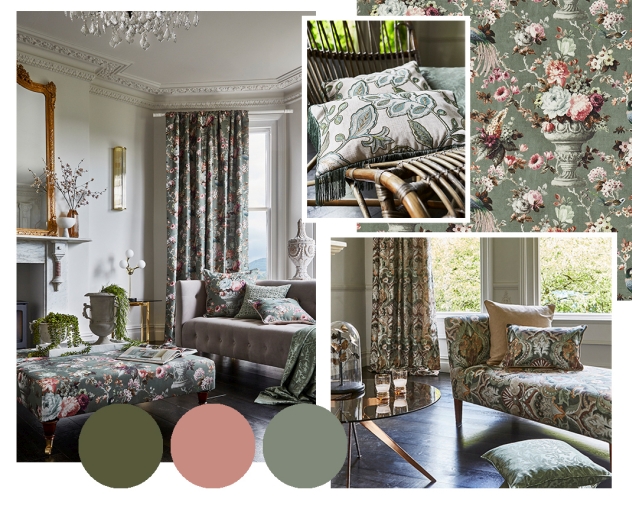 The colour palette reflects the collection's decadence with tones of rich red and green, while also offering a modern twist with the introduction of pastels and subtle periwinkle.
Summer House
Offering a subtle nod to the trend for tropical decor, Summer House brings a laid-back look into interiors.
From decorative tile designs and foliage embroideries to linen-look palm prints and a beautiful burnout sheer, Summer House's eight designs create a tropical sanctuary in any living space.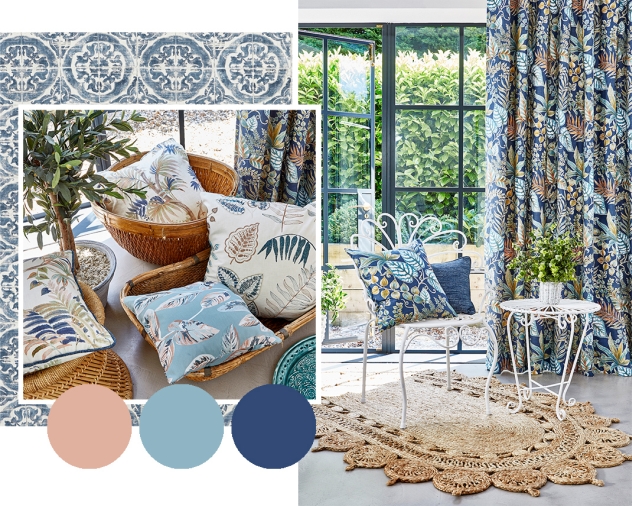 Get the Soft Tropics look with Summer House's calm colour palette, embracing soft green, tranquil blue and earthy terracotta shades that work together harmoniously to bring a relaxed feel into the home.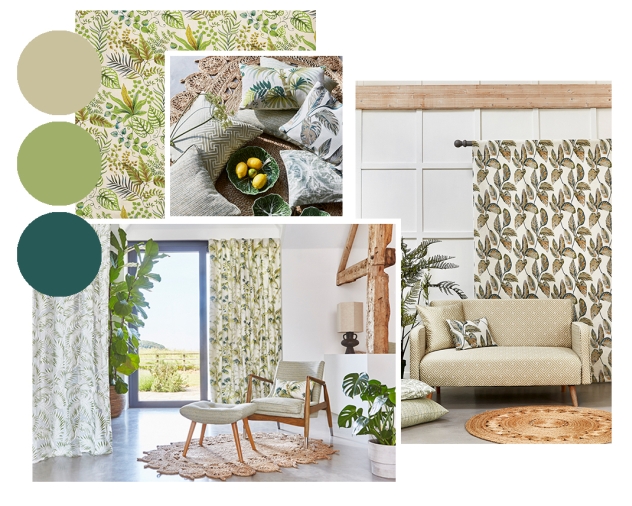 Meadow
Adding to the extensive PT Eco range, the new collection Meadow has been inspired by nature's whimsical forms.
Embracing the flora and fauna of the English countryside, Meadow combines sustainably sourced cotton and recycled polyester in a collection of prints, jacquards and embroideries. Meadow's five designs embrace bark textures, eucalyptus stems and watercolour florals with a palette of soft, muted pastels taken from meadow wildflowers to complement the floral designs.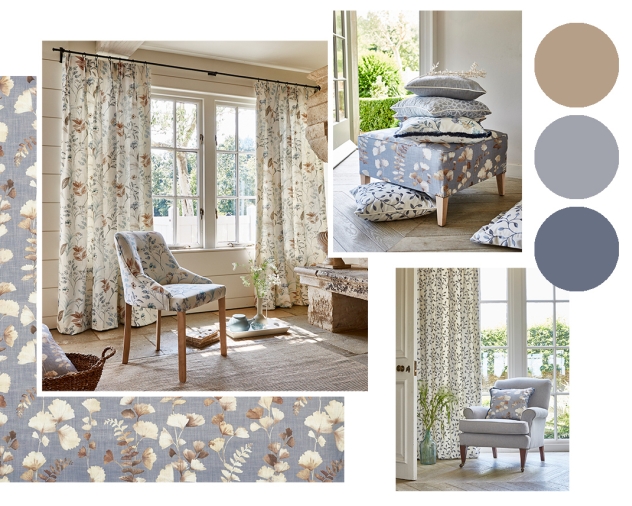 Landscape
Introducing Landscape, a collection inspired by the extraordinary forms found within the earth's natural landscape.
Recreating painterly horizons, rock textures and the stunning facets found within natural crystals, the Landscape collection captures the feeling of modern sophistication with its subtle hints of metallics, textured velvet and luxurious jacquards.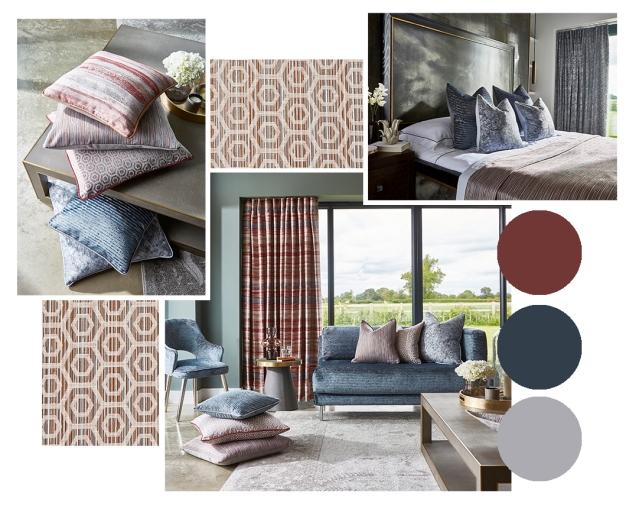 Reminiscent of varying landscapes from across the globe, the collection's shade range has also taken inspiration from the elements with colourways such as Polar, Desert and Forest.
Discover the latest collections for more interior inspiration.