The time has come to embrace new season trends. We're here to reveal the top interior and style inspirations of AW19, from statement Maximalist interiors to Bauhaus inspired spaces.
Whether they're trends that have evolved from summer or fresh interior influences for A/W, discover how our trend-led new collections can transform your home this season.
Maximalism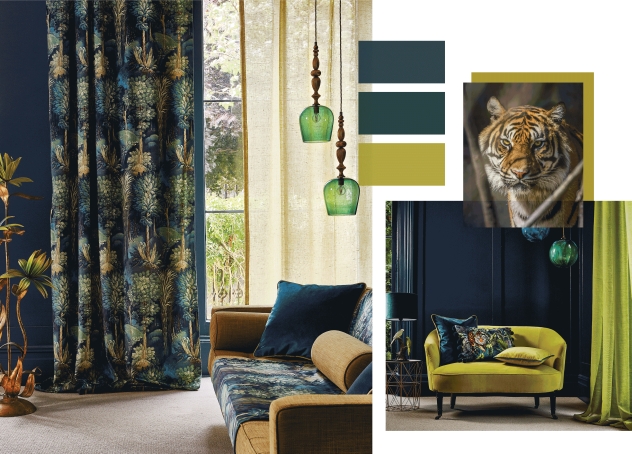 Bold colour and pattern have been at the forefront of contemporary living spaces since last A/W, and these Maximalist spaces have continued to be an extension of personality. Our stand-out Journey Beyond collection has been inspired by Maximalism, telling a story through five luxurious printed velvets that make a statement with prowling tigers and large-scale tropical designs.
.
Bauhaus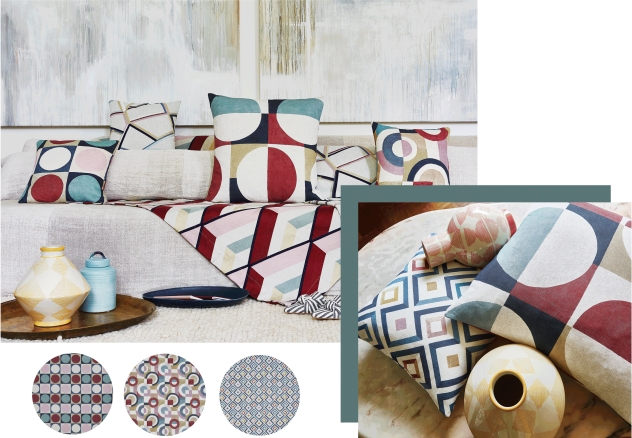 2019 has seen the 100th Anniversary of Bauhaus, so it's no surprise that graphic patterns, geometric designs and primary colours have been given a contemporary update. Our Abstract collection continues 2019's 70s revival and recreates the movement's distinctive block-printed motifs in sophisticated colour palettes.
.
Art Deco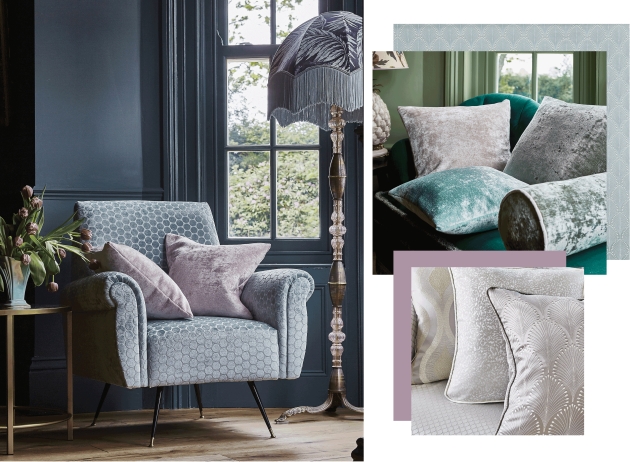 Interiors are revisiting the glamour of almost a century ago with luxe Art Deco influences. Our Gatsby collection, as the name would suggest, has a strong Art Deco influence. The collection brings boutique hotel chic into the home with a quartet of luxurious jacquards that pair perfectly with Twilight for an added opulence.
.
The Art of the Painter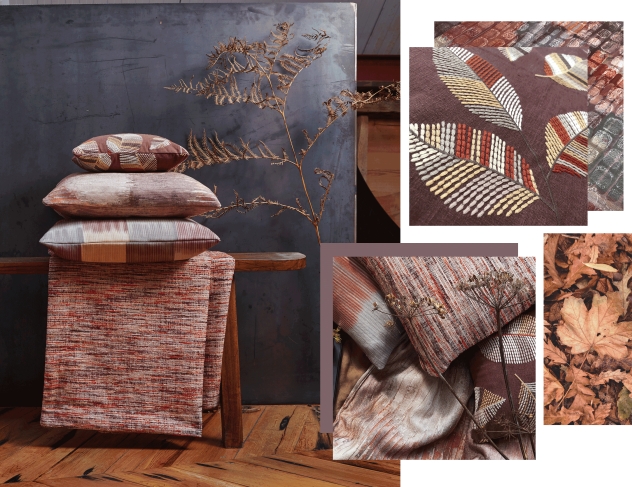 Our Artisan collection has been influenced by the Art of the Painter, which was inspired by the current trend for everything 'handmade'. The collection draws on artistic effects, interpreting watercolours, oil pastels and acrylics, to create a range of unique textures in a selection of natural colourways.
.
Luna Chic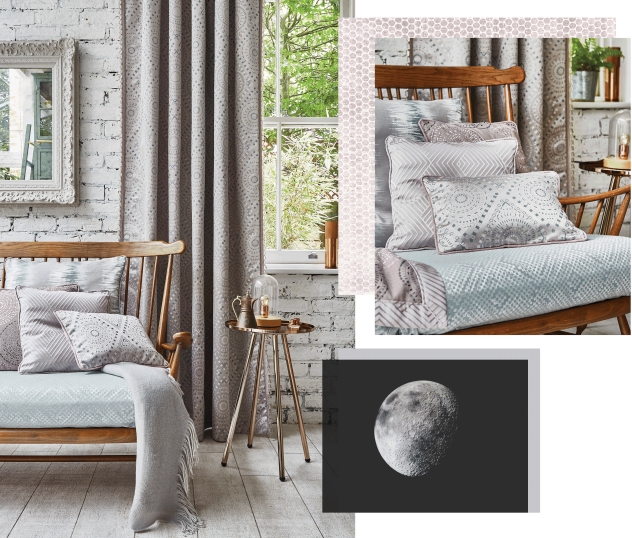 The 50th Anniversary of the moon landing has influenced interior design this year. From moon inspired furniture and homeware to our new Luna, Twilight and Starburst fabric collections, living spaces are now seeing influences from the sun, moon and stars.
.
Easy Living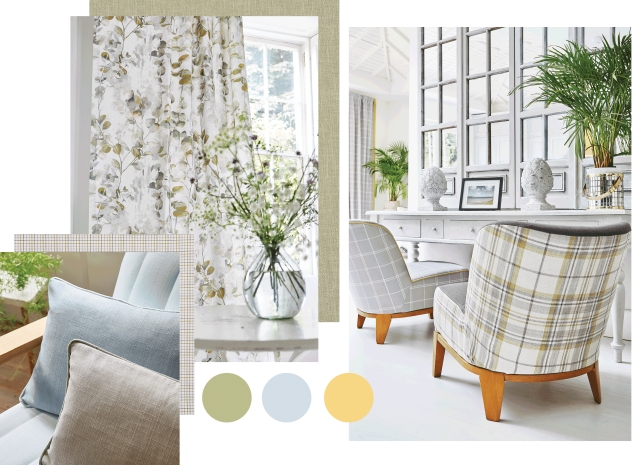 Recent months have seen an increase in easy living and tranquil spaces. Layering soft shades and warm textures helps to create a more relaxing space. The muted colourways from our new Hamptons, Stockholm and Drift collections create a calming atmosphere in any room. The addition of floral and foliage designs from Reflections into an interior also adds a much-needed breath of fresh air.
.
.