You don't need to wait for warmer seasons to incorporate retro brights into a home. Invigorate your space with Bauhaus and Mondrian inspired designs that offer a classic yet contemporary feel.
Punchy Patterns
Go bold and opt for striking geometric prints to liven up a room.
Available in energising colourways, the Muse Collection's designs incorporate abstract geometrics in hues of lime green, citrus oranges and sea blues for a bold yet balanced look. Small and large scale designs add interest to a space for an artistic flair.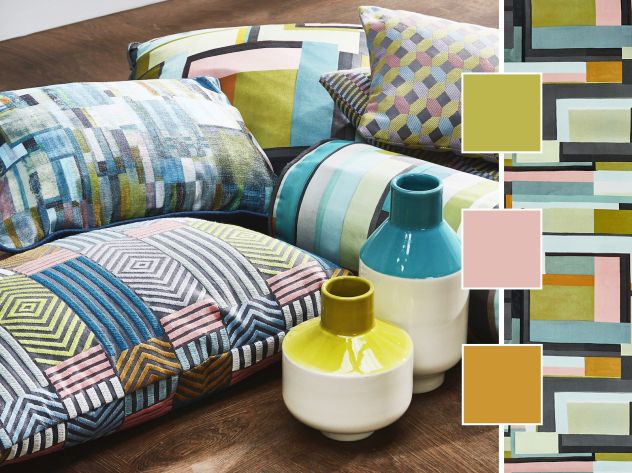 A Modern Twist
Linen blend fabrics and muted tones can add a contemporary twist to a retro interior.
The Abstract Collection carries muted yet on-trend hues in its designs, offering a modern take on the 70s aesthetic. With bold abstract shapes and small-scale prints, the collection pays homage to the Bauhaus-inspired style to transform an interior. Mix in textured fabrics such as the Tetris design that features a distinctive embroidered look in trendy colourways to create further depth and inspire modernity.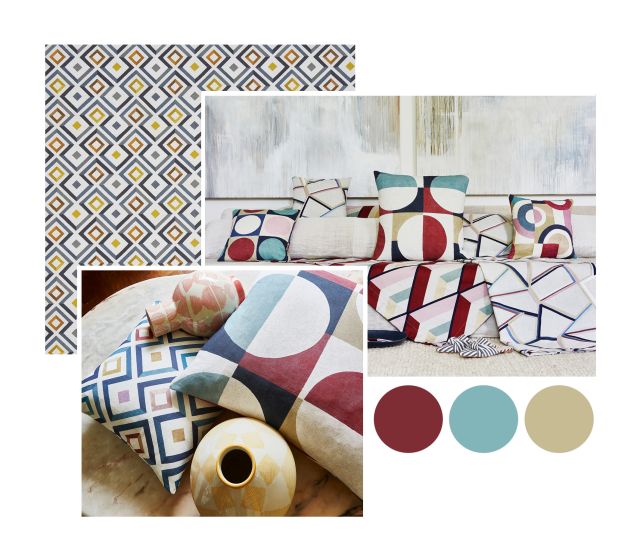 Transform a Space
Geometric prints can also offer a calming feel when warmer hues are introduced.
The Muse Collection evokes a Mondrian-inspired painterly feel with the Gisele design. In the Lagoon colourway, the collection can introduce a sense of tranquillity amongst the patterns. Pair with pastel shades of pinks or greens for a softer feel and finish with a textured plain fabric for comfort.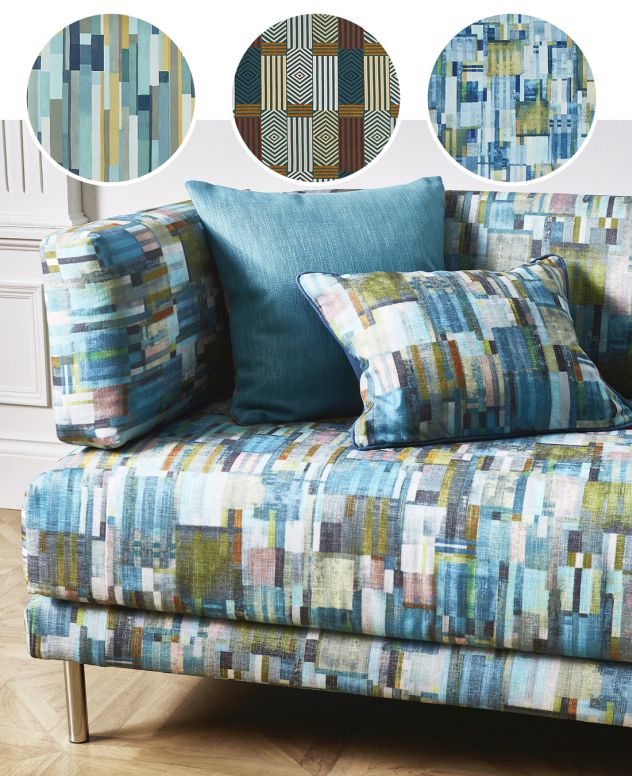 A Bold Scheme
Rejuvenate your space with a distinctive colour palette from the Abstract Collection.
The collection's exaggerated shapes create a striking addition to a space that will feel refreshing and cheerful for any season. With an array of muted and bold colourways, you can opt for a timeless finish for a subtle take on the trend or update your space with a bolder design like the Domino print.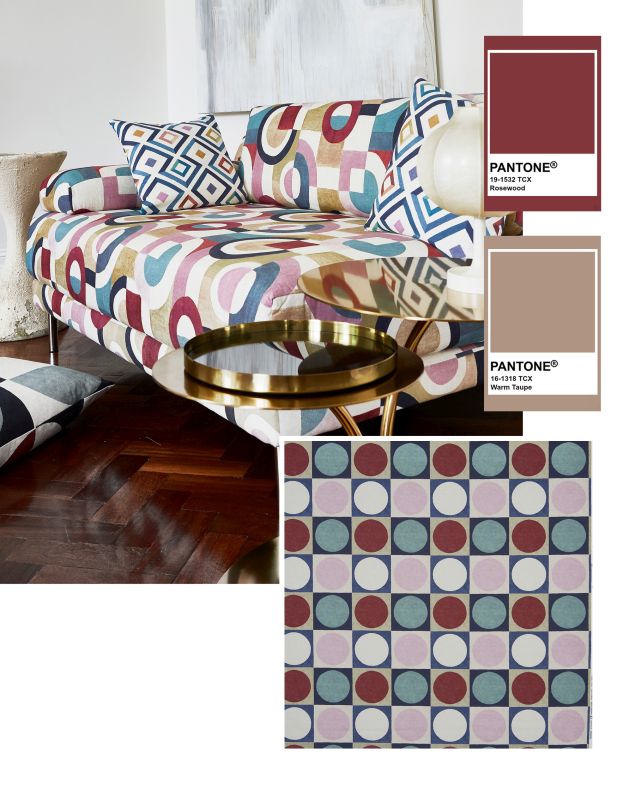 Add Splashes of Colour
Create colour confidence within the collection's digitally printed designs.
Layer fabrics such as Kiki and Frida in different colourways to create an eclectic look. Choose between sugary pastels in the Sherbet colourway or bravely opt for bolder hues with the Mulberry or Jade colourways to suit your chosen scheme. Anchor the theme by placing smaller décor items in similar shades as accents in the room.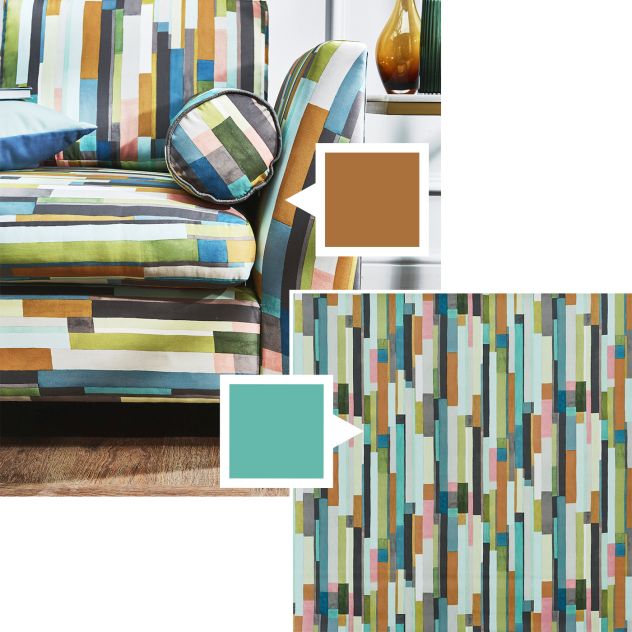 For more imspiration, take a look at our Pinterest board.