Houseplants such as succulents and cacti have been a must-have interior trend this summer. Known for uplifting moods, potted plants add a small pop of greenery to any living space.
Green has often been seen as the colour of life, representing nature, energy and feelings of growth. The colour's positive influences are desirable in any home interior as a symbol of calm. If you're looking to add botanical elements without the responsibility of keeping a plant alive, why not incorporate greenery in fabric form?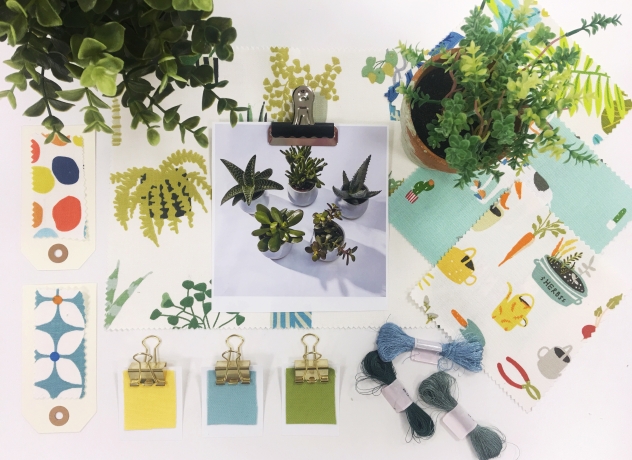 This September, we have launched the new Pick 'n' Mix Collection, featuring a range of novelty prints in playful colours. The design Pot Plants is perfect to incorporate the houseplant trend into your interior. It features a bright pattern of small succulents and hanging plants in two colourways, Coral and Greenhouse.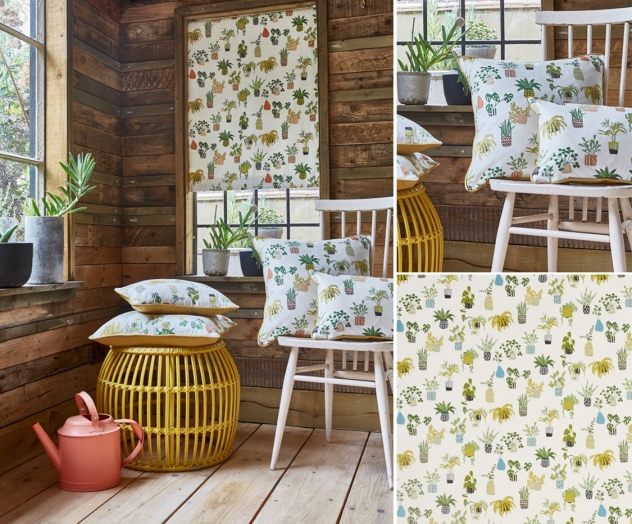 The rest of the collection offers a medley of fresh, novelty designs; ranging from characterful llamas and cacti to quirky gardening patterns. Its fabrics are ideal for everything from busy kitchens and children's rooms, to chill-out zones and garden spaces.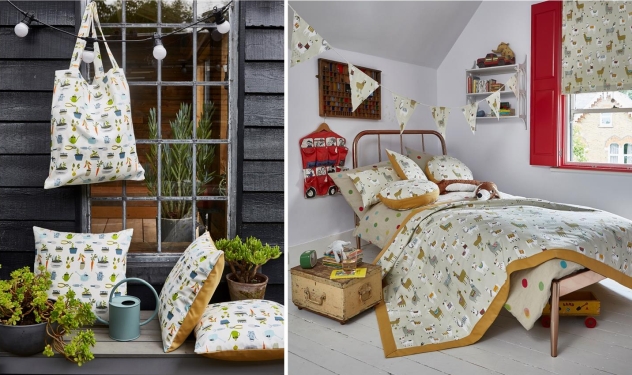 Pick 'n' Mix designs are perfectly matched to Panama plains in fresh green tones. The plains help to break up the novelty prints, whilst still keeping the overall look bright and fun. Greenery can also be added with the collection's Dell design, featuring a vibrant botanical print of leaves in the colourway Zest.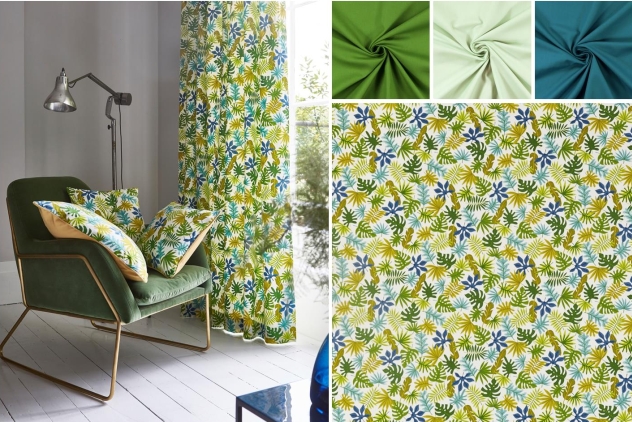 For more inspiration on this fresh, vibrant trend, visit our Pick 'n' Mix Pinterest board.