With spring just around the corner, it's the perfect time to embrace a quintessentially English interior.
We're dreaming of springtime strolls through botanical gardens; discovering colourful blooms, rose covered trellises and traditional pavilions. While these adventures are better suited to the warmer weather, why not bring the feeling of spring into your home ready for its arrival.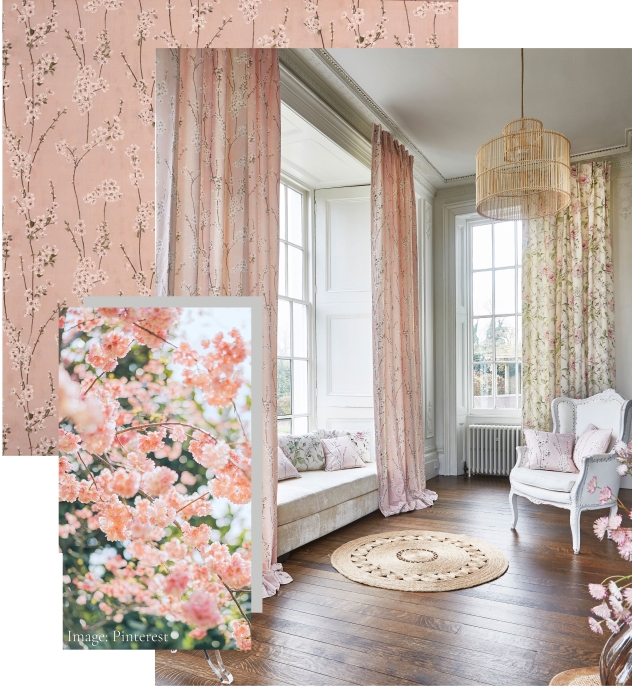 Be inspired by traditional English gardens and incorporate floral soft furnishings into your living space.
Fabrics from our Kew Gardens inspired Grand Botanical collection inject a feeling of spring into any interior, with designs featuring illustrated florals, trailing wildflowers and ornate painted tiles.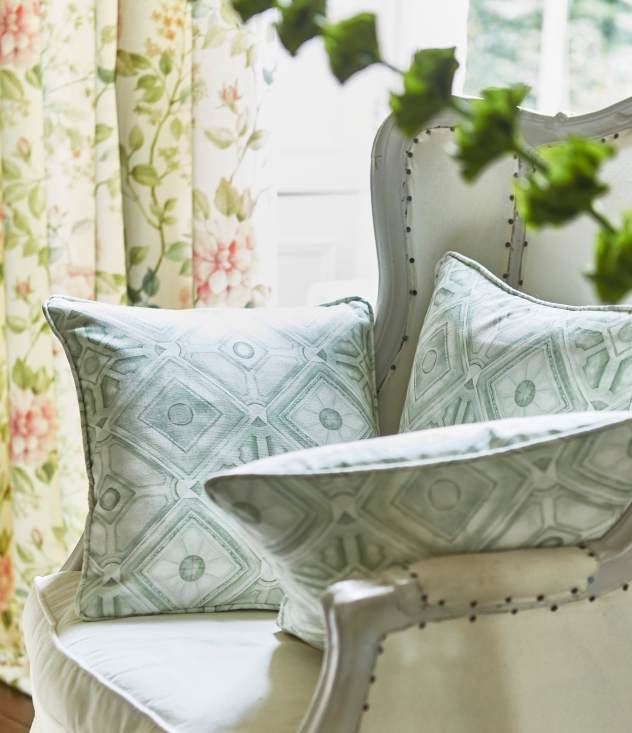 With names inspired by botanical gardens, designs such as Hot House, Orangery and Arbour work together beautifully to create a light and airy feel in any living space, in both cushions and drapery.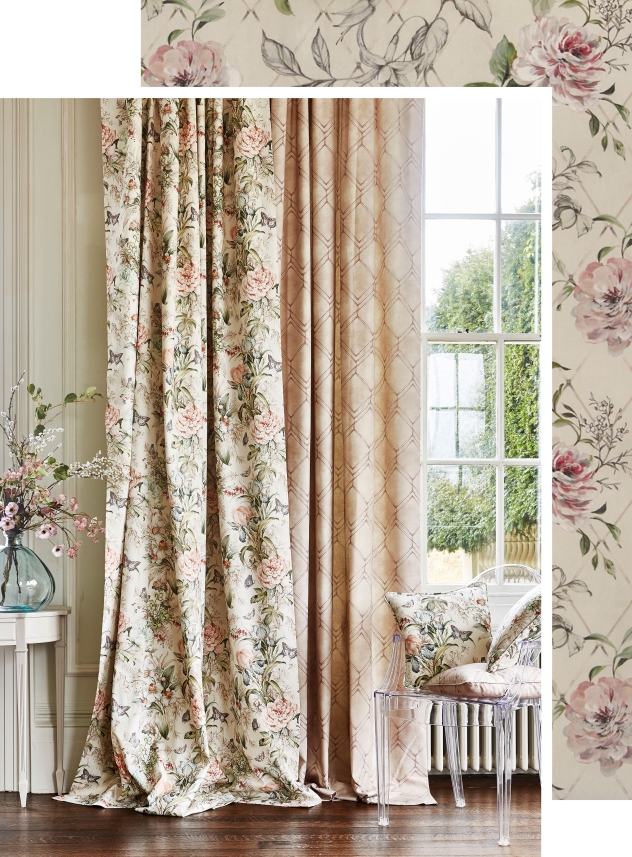 The collection offers a hand-drawn feel with intricate illustrations adorning several of the designs. The statement Arboretum fabric was inspired by the Kew Gardens Palm House, and the illustrated pavilion and glasshouse were hand-drawn by our talented in-house design team, making the fabric the perfect piece of art to have in your home.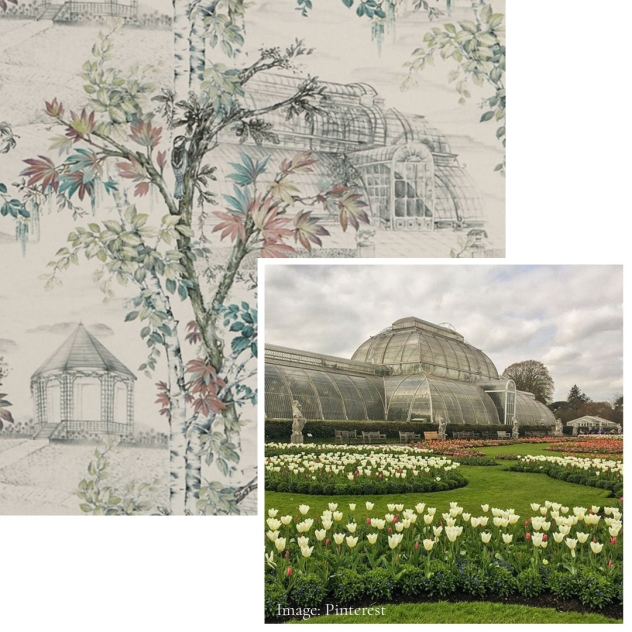 All the flowers in our Flower Press design were also crafted in the creative PT Studio, featuring hand-drawn foxgloves, poppies, orchids & irises to prepare your living space for the fresh season.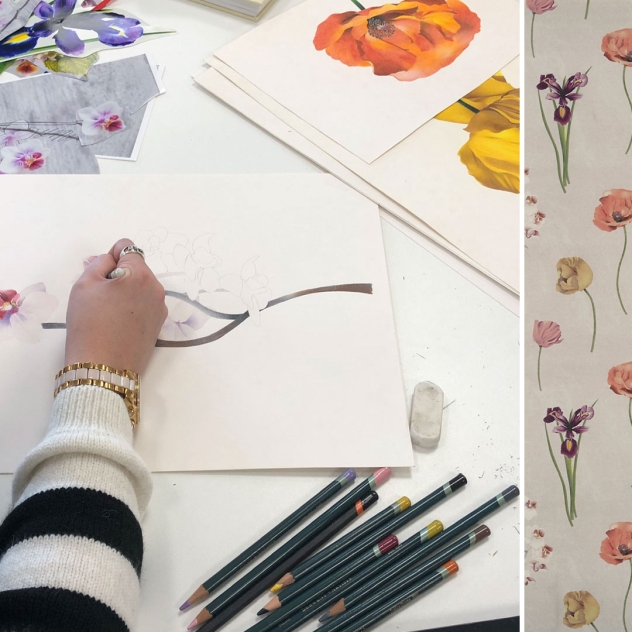 Just like the traditional art of flower pressing, our Flower Press fabric preserves the beauty of botanical gardens in four spring-ready colourways.
The large-scale floral makes a statement in floor-length curtains and pairs perfectly with the ethereal watercolour sheer Lilypad, that is part of our wide width PT Extra portfolio.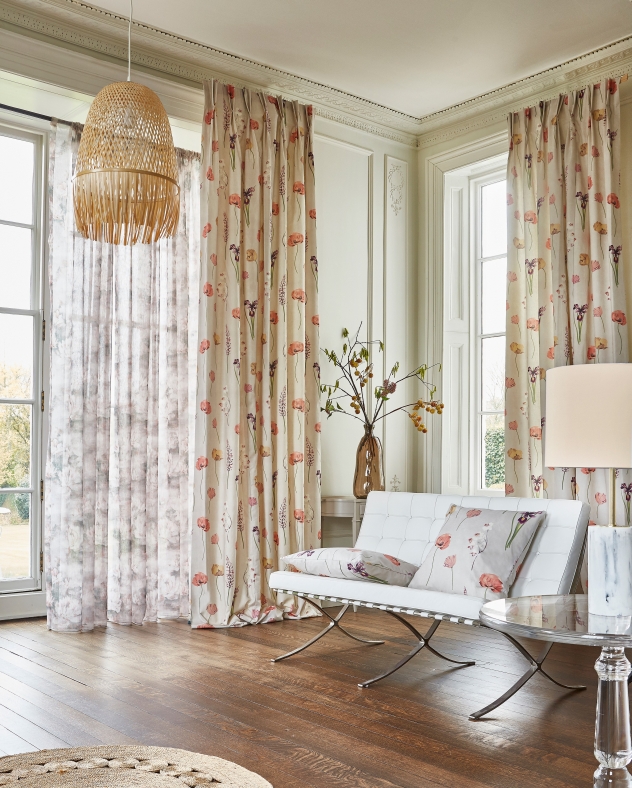 Mix floral soft furnishings with natural accessories for a living space ready for spring.
The Grand Botanical collection works in harmony alongside wicker furniture, rattan lighting and crocheted rugs to add texture and another element of nature.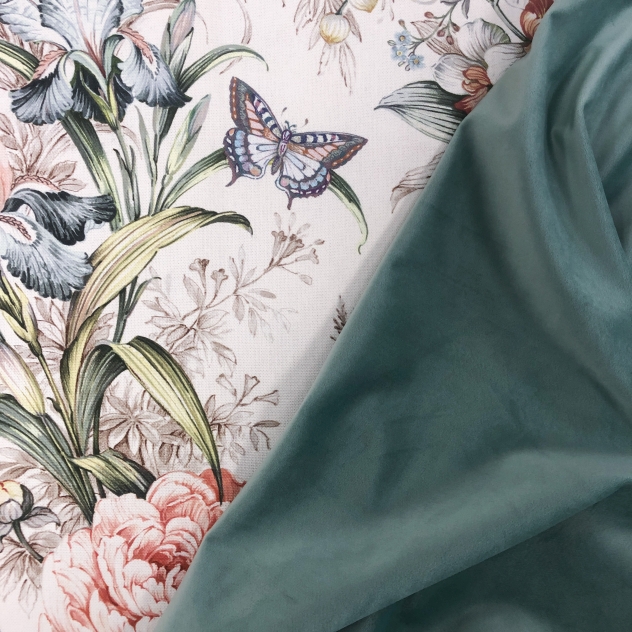 The patterned designs in muted spring shades are complimented perfectly with plain pastel fabrics, such as those from our Majestic velvet collection.
.