Adding elements of nature into your home has always been a great way to create an uplifting interior, but there has never been a more important time to bring a sense of the outdoors into your living space.
When bringing the outside in, it is essential to create a scheme that recreates the beauty, shapes and colours of nature.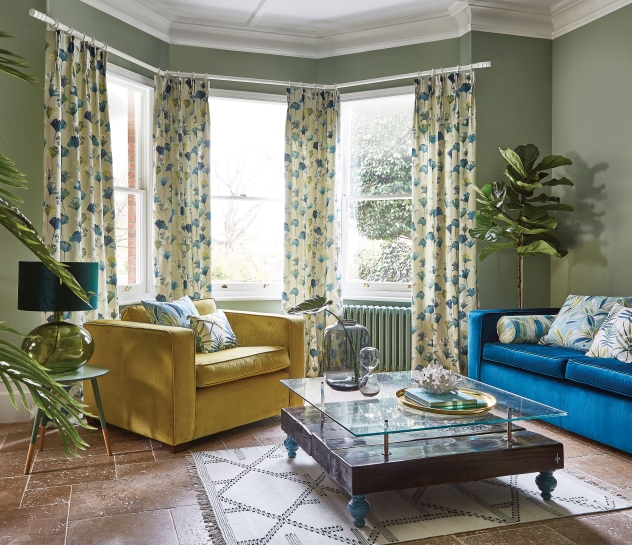 Introducing pattern and colour is key to curating a space inspired by the outdoors. Tropical motifs of foliage in leafy green and sky-blue hues are the perfect addition if you're looking to add a breath of fresh air into your interior.
Natural greenery, fresh colour palettes and soft furnishings in foliage - inspired fabrics offer a celebration of the outdoors in your home.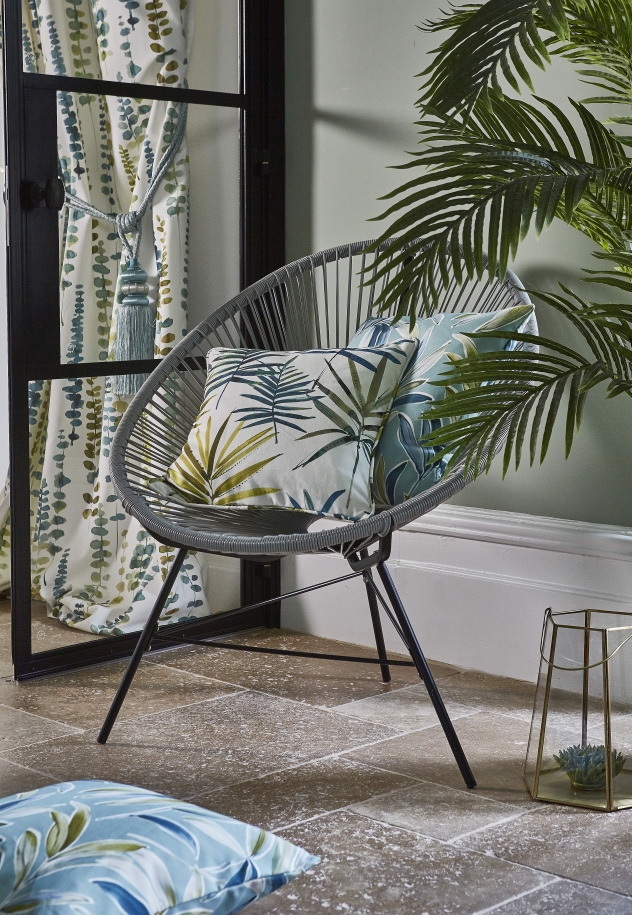 Adding living greenery into your space is one of the easiest ways to achieve a feeling of the outdoors inside. Whether you create a tropical oasis with large, jungle-like houseplants or include accents of green with small succulents or on-trend terrariums; these additions will instantly give your home a more natural feel.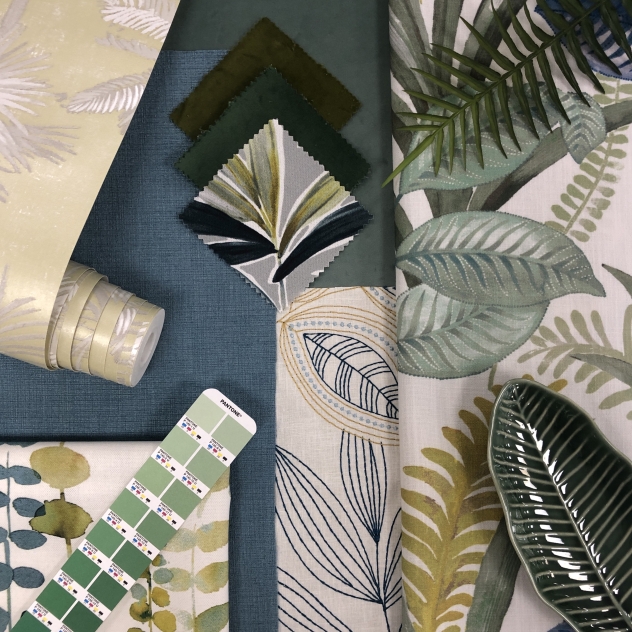 The large-scale leaf designs from Bali offer a sophisticated take on the tropical trend and pair perfectly with fabrics from Malibu, especially the eucalyptus-inspired Santa Maria design.
It is easy to bring these natural elements into any home. Use greenery to create a calming, Scandi interior and combine the watercolour effects found in Malibu with macramé wall hangings and wooden accents for a peaceful dining area.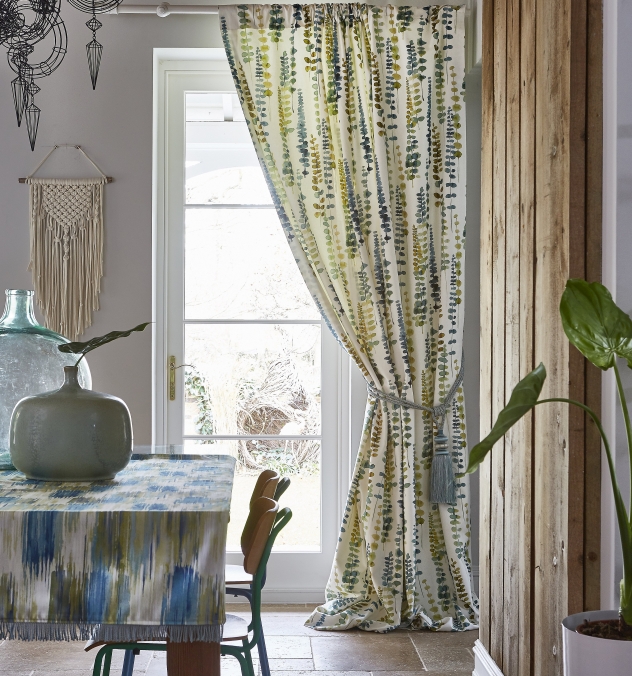 Although you can incorporate foliage to create a minimalistic home, the trend also lends itself perfectly to maximalist spaces. Layer the tropical fabrics in cushions, curtains, blinds and accessories for a stand-out look.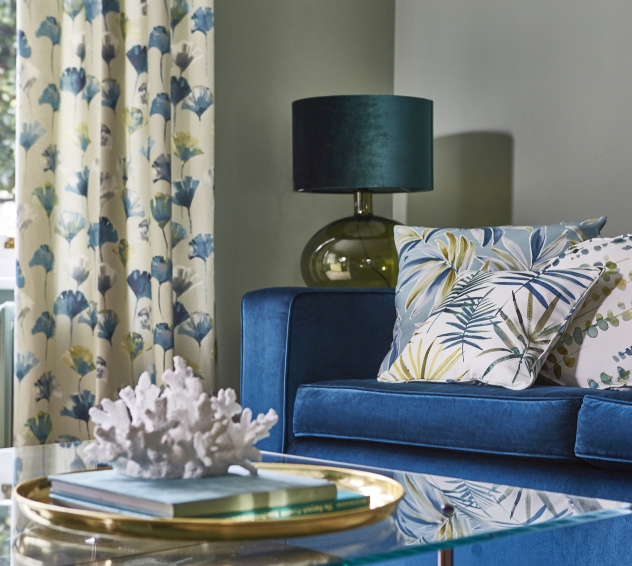 Why stop with soft furnishings? Finish your tropical interior with large-scale foliage wallpapers.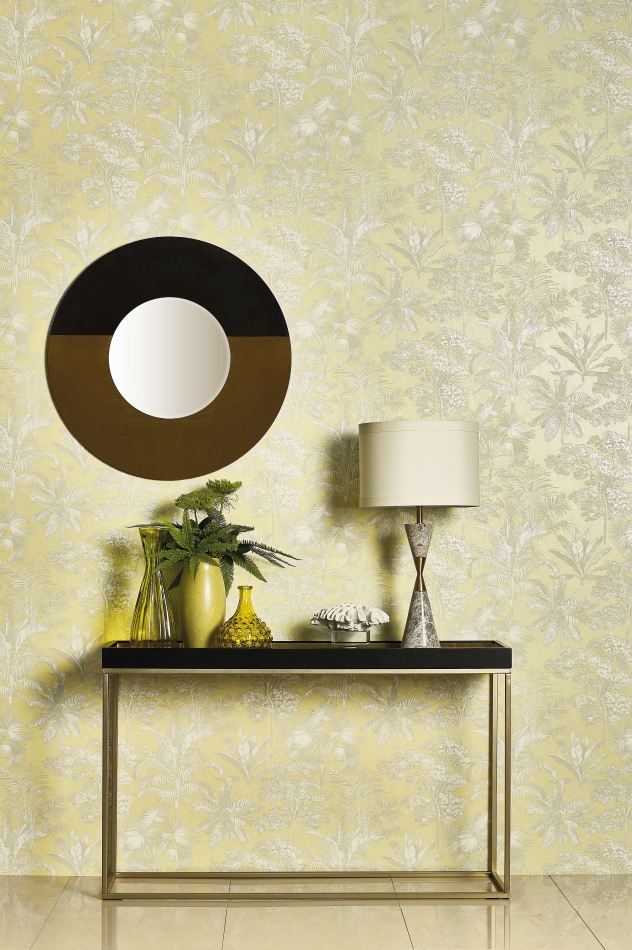 Wallcoverings from our Ambience collection, such as the forest-inspired Enchanted or the tumbling fern leaves in Bracken, make the perfect feature wall in fresh colourways Skylight and Gooseberry.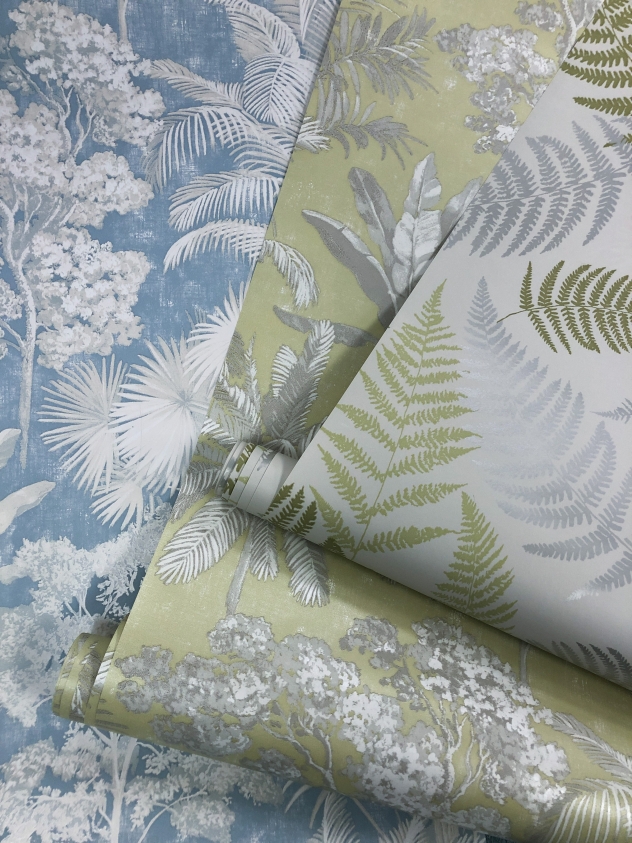 For more inspiration on how to bring the outside in, visit our latest Pinterest board.