As we approach the middle of the summer holidays, it's only fair we give our youngest fans some tips on how to update their bedroom with some fun and extremely easy bedroom hacks the kids will love!
Big, Bold Prints
Nothing will brighten up a kid's room like big bold prints, making the space inspirational and playful for everyday life. Designs from My World colourful and vibrant designs featuring everything from tigers and bears to the iconic red London bus. Complement the room with a fun and playful embroideries like Lots of Dots and the embroidered bunting Mix it Up. For the older kids go with bright simple geo prints, the geo print is timeless but the bight pops of colour keep it young and fresh.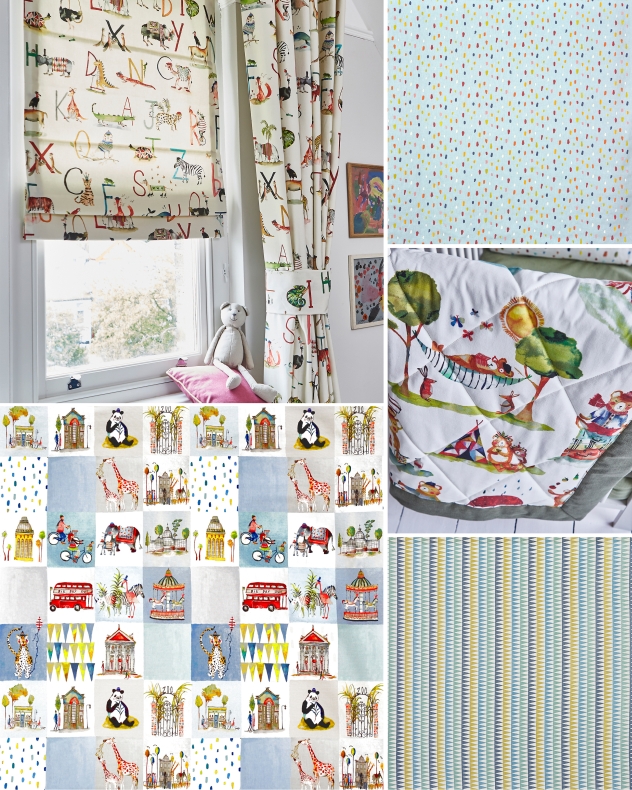 Princess Curtains
Curtains don't have to be boring and you don't need to fork out for a new pair to make them fun! A simple voile material hanging from the ceiling draping over the head of the bed will give an update fit for a princess, choose simple voiles like the pastel shades in Aspen or Mineral.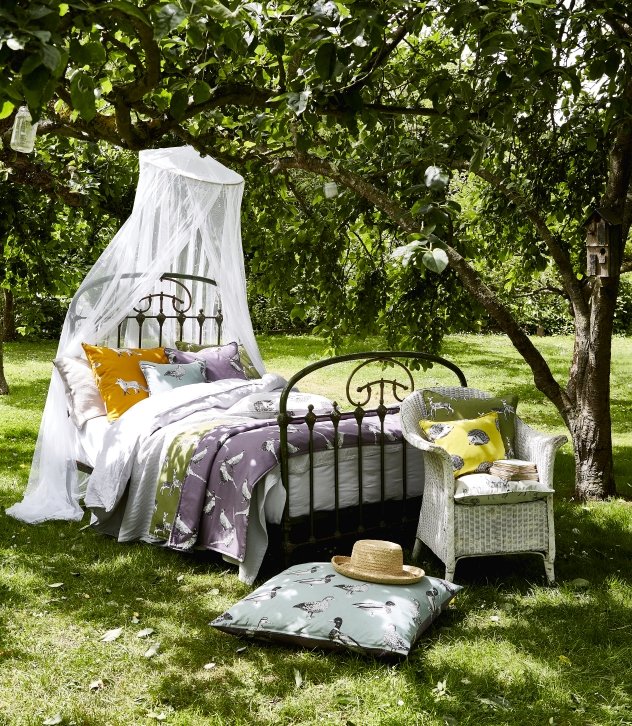 Applique Curtains
This is a quick hack for a big change, take a plain fabric like a simple Panama which is available in a whole variety of shades and applique on stars and hearts cut out from Velour stitch them on randomly over the fabric before turning into curtains, keep the stitching slightly messy to keep them more authentic.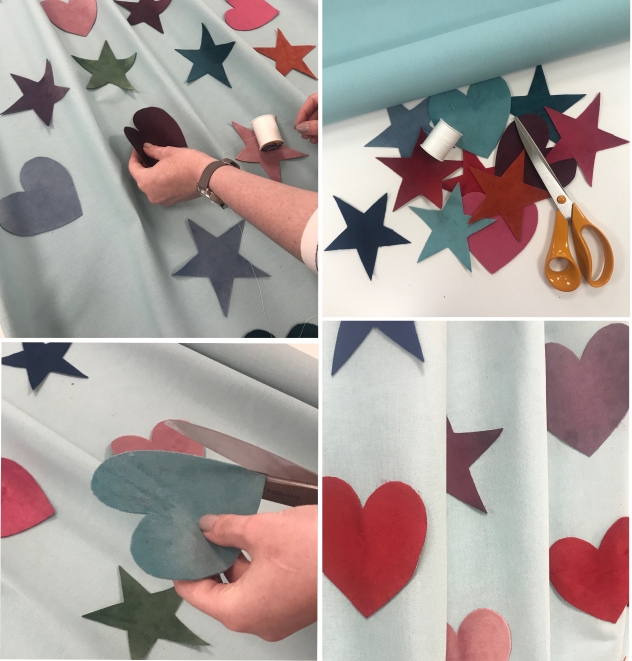 Wallpaper picture frames
Create the little person in your life their very own art gallery, we know how popular wall galleries are in the home at the moment. Take a fun and bright spin on wall galleries for an instant update. Select brightly coloured frames and place randomly in picture frames, the more colourful the better. Fabrics from My World are perfect for younger children, for teenager's picture wall with geos from Studio and Notting Hill they will love the bright pops of colour.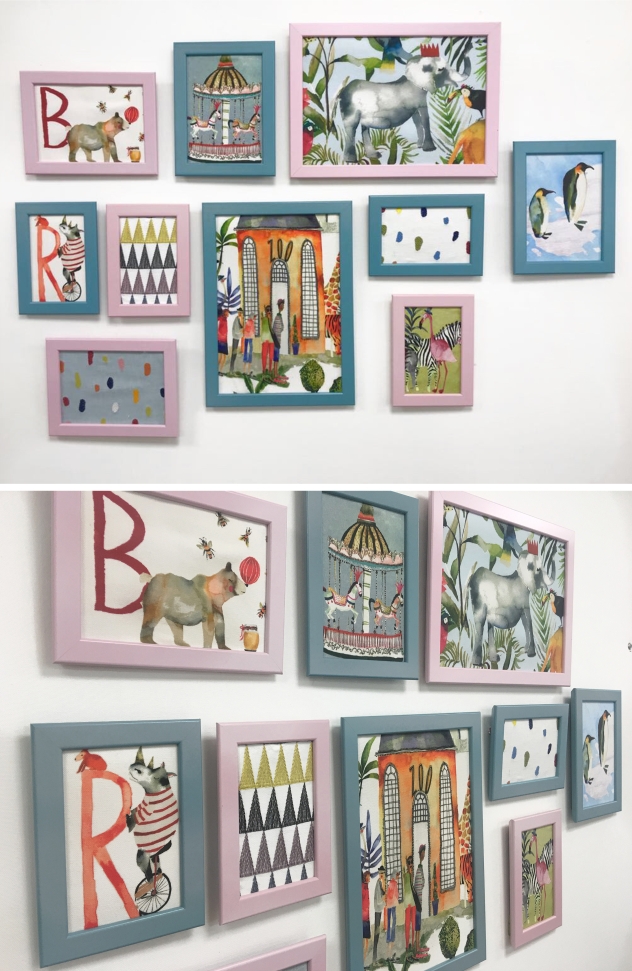 Cushions, cushions, cushions
Super easy to add and super easy to change up when styles change and kids grow up! Scatter cushions around the bed and on the floor. The My World collection has lots of fun designs that make perfect scatter cushions. If you want to keep the theme more simple use bright pops of Plain fabrics and transition to light hues as they get older.