Burnt orange tones are reminiscent of falling leaves and crackling bonfires whilst green shades blur the lines between indoors and outdoors.
Invigorate the heart of your home and create a relaxing living space, perfect for entertaining guests and winding down after a long day.
A Bold Update
You don't need to drastically update your interior to make a lasting change.
Effortlessly create a statement by using heavyweight jacquards and bold printed fabrics from the Inca Trail Collection for throws and cushions to spice up your furniture. Frame your windows with statement geo curtains in a rust colourway and incorporate flame coloured décor to add warmth and tie the space together.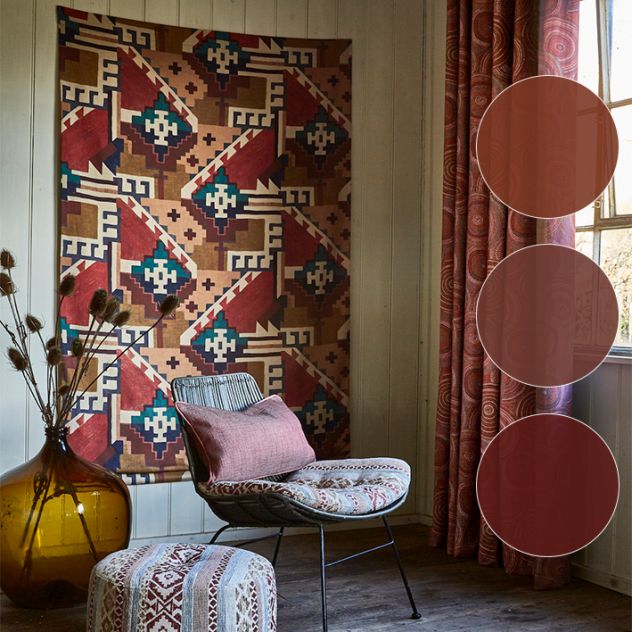 A Subtle Finish
This Autumn's colour trend works well with softer shades too.
Use green or rust shades on their own or combine the elements by pairing muted or saturated tones together. A bold orange can be offset by a sage green, whilst an emerald green can be complemented by a muted clay orange. The rustic elements from the Landscape Collection can be paired with the sage plains of the Stamford Collection for a soothing finish.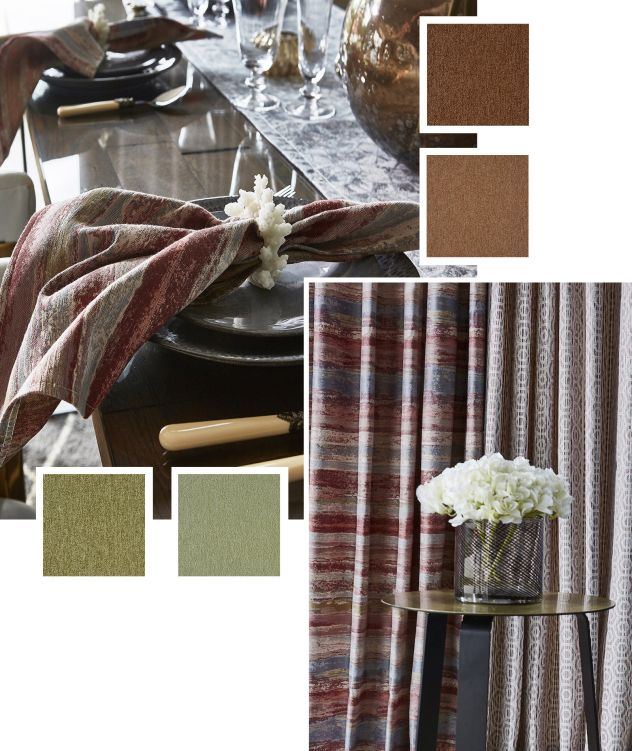 Go Green
The uplifting quality of the colour can instantly refresh a space.
Green is a universal colour and can easily evoke positivity, a sense of calm, as well as offer a luxurious feel. Explore various green palettes to hand-pick the feel you'd like in any room. The Journal Collection offers a palette of deep or subdued greens and russet reds for an easy pairing.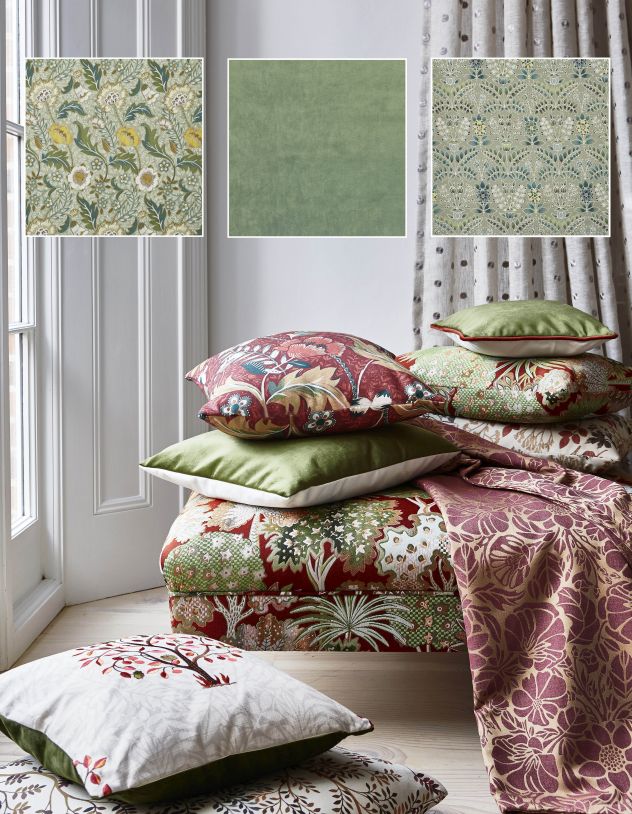 Mix it Up
Take it a step further and combine the two shades to add a punchy element.
If you're feeling bold, use a mixture of orange-ochre shades that move into rich greens. As they are analogous shades on the colour wheel, incorporating these series of shades can unite a theme for an inviting and curated look. Try the Caribbean Collection for all your mixing needs.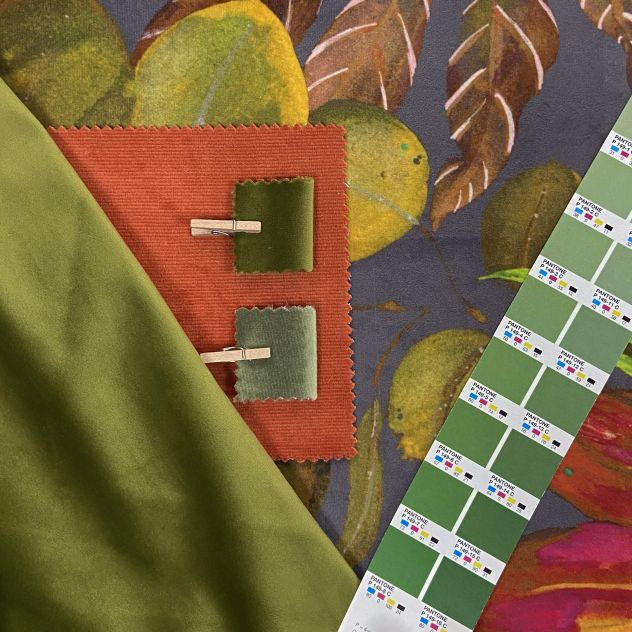 Velvet Comforts
Luxury doesn't have to negate comfort. Thicker fabrics can introduce instant sophistication to a space whilst creating a cosy space.
Choose a velvet fabric for drapery or scatter cushions in saturated hues for a touch of decadence. The sumptuous Heartwood fabric from our Copper Falls Collection incorporates tonal greens that pair harmoniously with the Heather colourway for an elegant touch.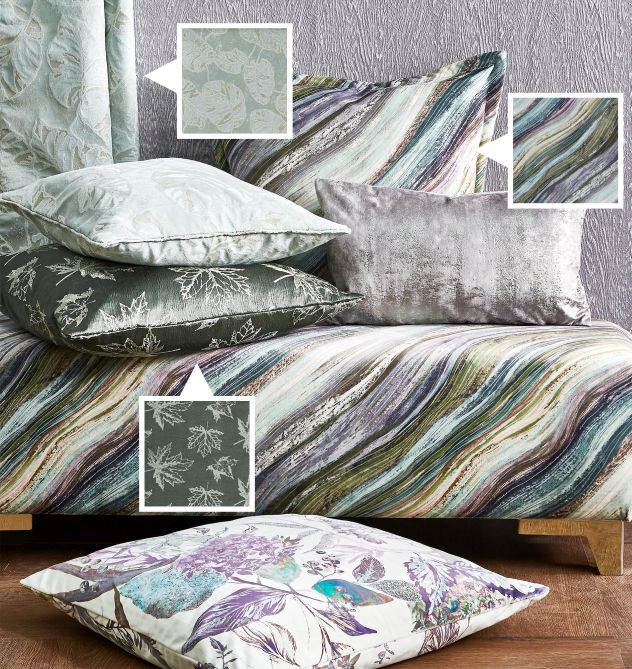 Be inspired by these trends in our latest
Pinterest
board.