As we spend more time at home, creating a calming colour palette in your living space provides a sense of comfort.
Colour has long been believed to affect moods, feelings, and emotions. Curating a colour palette that radiates peace and tranquillity is the key to a calming interior.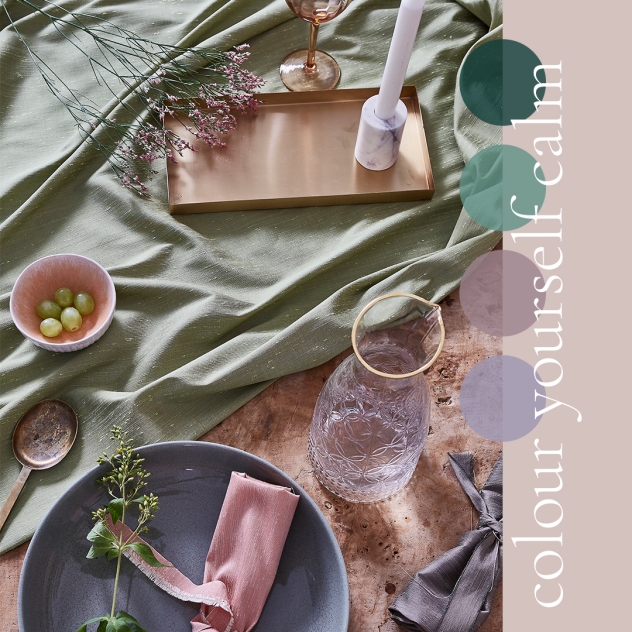 Bring healing energies into the home through colour.
Peaceful, nurturing hues can create a calming atmosphere in the home, which is especially important in these uncertain times.
Curate your own calming living space with colour therapy. Tailor your colour scheme to suit the needs of each room, whether that is a restful bedroom, a thought-provoking study or a mood-enhancing kitchen.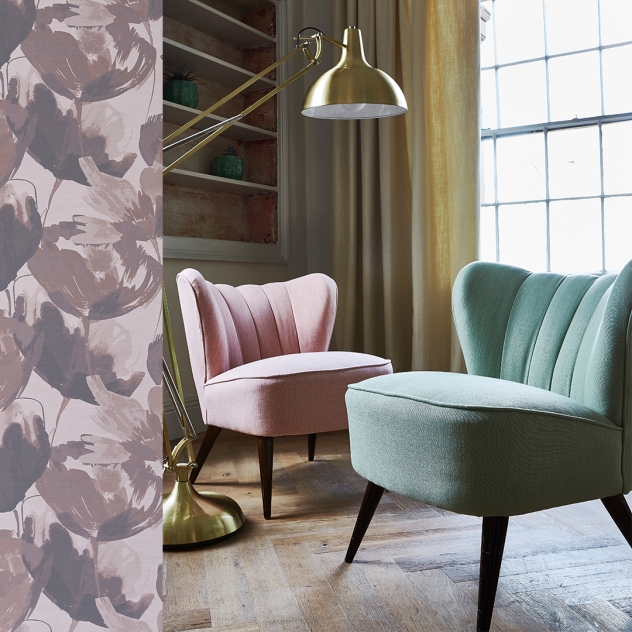 Left: Wonder Moonstone Right: Saxon Collection
Each colour offers something unique to a living space.
Soft pastel shades of pink, lavender, pale blue and sage green give a spring refresh to any interior and all have their own way of lifting your spirits.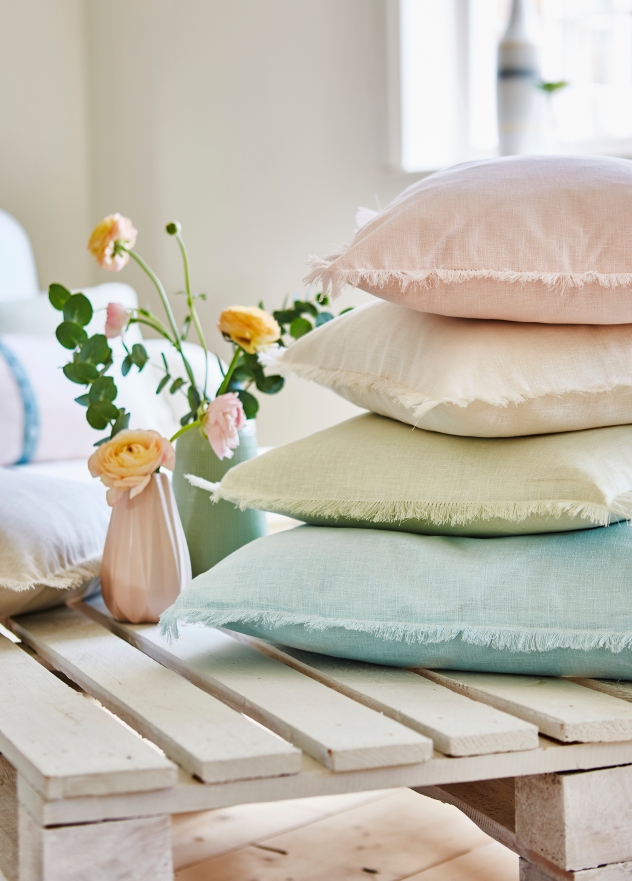 Shades of lilac are associated with spirituality, happiness and tranquillity. Introducing this shade into meditative spaces such as bedrooms and cosy snug areas can help improve your mental wellbeing.
The lavender hue creates the perfect environment to relax with a good book or to have a good night's sleep.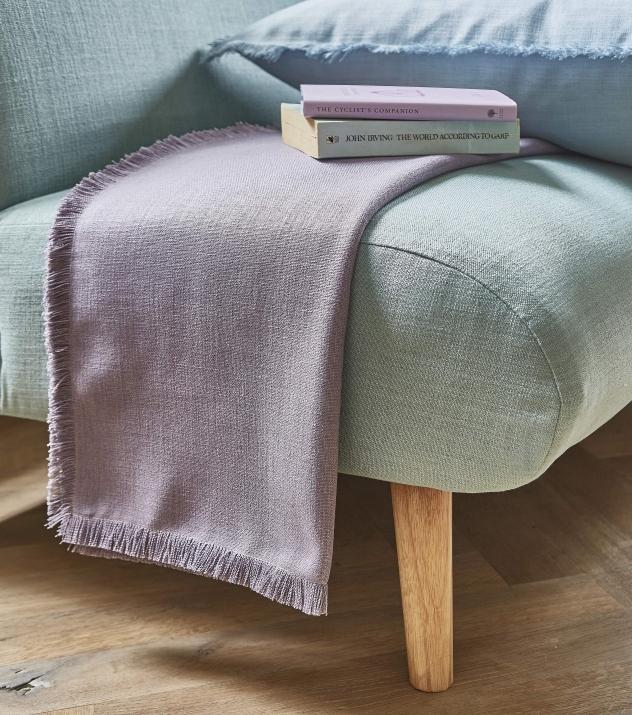 Bring the outside in with shades of green.
Nothing is more evocative of nature and the outdoors than green. All shades of green provide a sense of security and stability that offer a feeling of reassurance.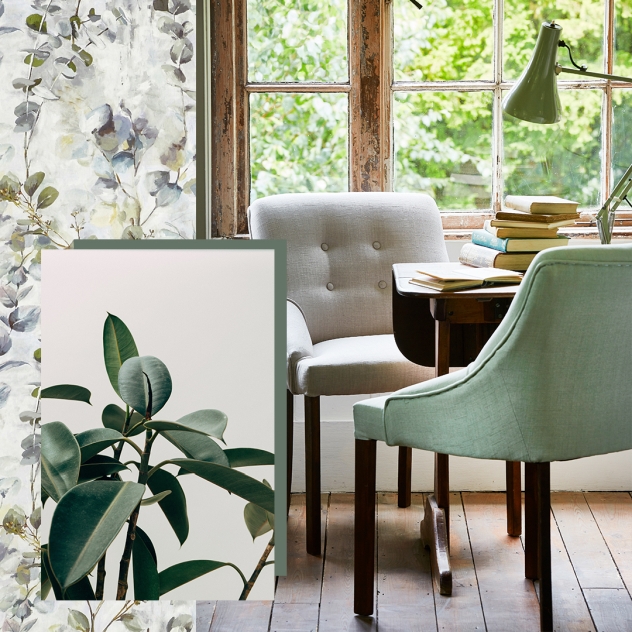 Left: Aquarelle Dragonfly Right: Stockholm Collection
Although darker colours aren't usually associated with peace and tranquillity, the contrast between dark and light shades offer a calming colour combination.
Introducing deep botanical greens into this muted pastel colour palette adds depth into an interior, bringing another natural element into your home.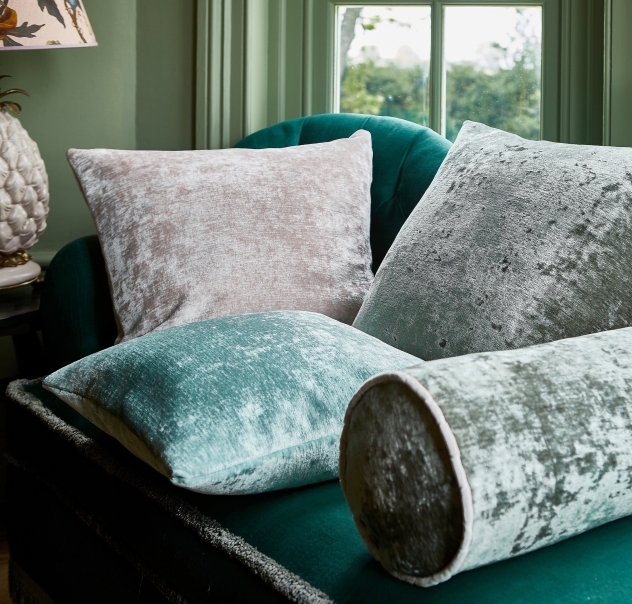 The emerald shade works best with dusky pink, a colour that represents love, friendship and inner peace.
The easiest way to incorporate these colours into your home is in soft furnishings. Adding mix and match cushions in your selected colour scheme, a pop of colour in floor-length drapery or inject your chosen shade with statement upholstery.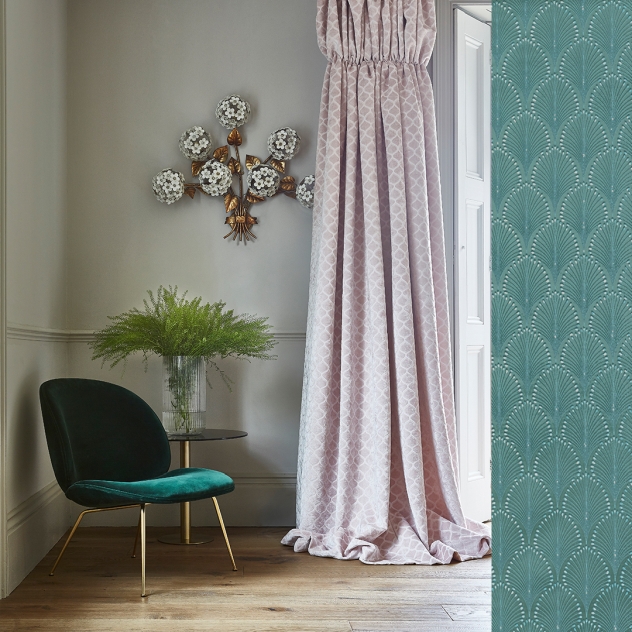 Left: Twilight Collection Right: Boudoir Peacock
Discover our Colour Yourself Calm Pinterest board for more inspiration.
.