Embrace country living with rustic style furniture, vintage accessories, and farmhouse-inspired soft furnishings.
This country cottage style is a simple classic in interior decor; coordinate natural elements such as wooden furniture, greenery, and neutral colour palettes to create a farmhouse feel in any living space.
The trend makes itself at home in all spaces, from country kitchens, dining rooms and family areas.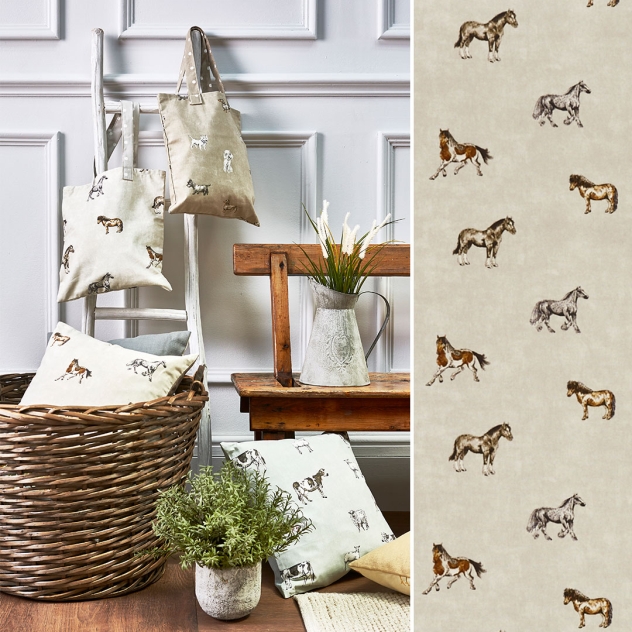 Our new Allotment collection embraces country living in a range of novelty prints that are ideal for rustic-inspired spaces. From illustrated allotment scenes, farmhouse animals and wild bird designs, the collection offers country charm in cushions, table runners and accessories.
The kitchen is the heart of any country home.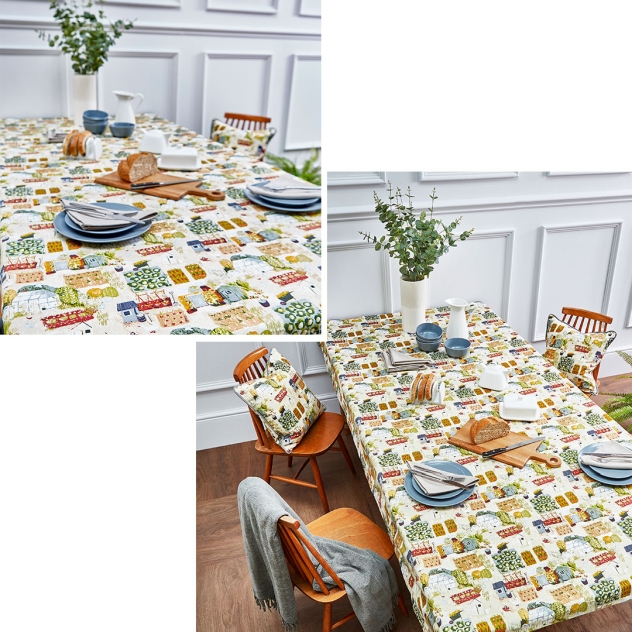 Kitchen and dining areas are the hub of family life, so creating a cosy table setting helps bring people together. The illustrated allotment scene from the collection makes the perfect tablecloth, coordinating with matching cushions and mismatch crockery.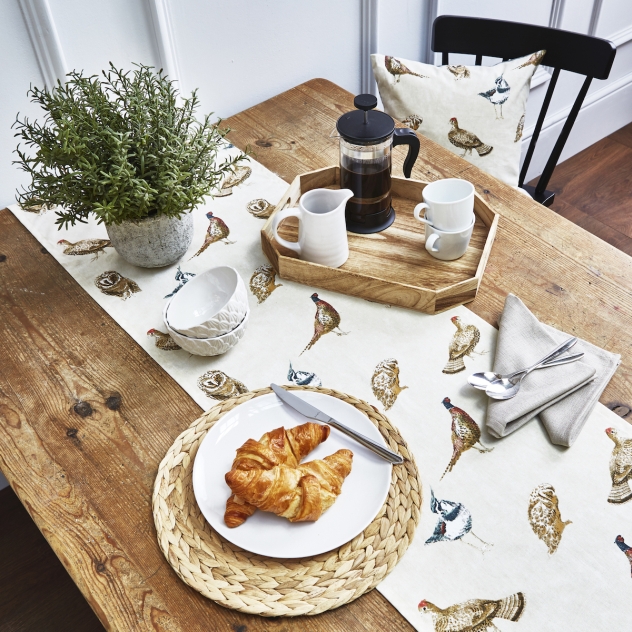 If you prefer more of a neutral setting, our Wild Birds fabric makes the perfect table runner, paired with rattan accessories and linen-look napkins. Wooden furniture also adds to the rustic feel, with well-loved tables and vintage benches being the perfect addition to these spaces.
Flowers, grasses, and foliage pay homage to Britain's rural landscape.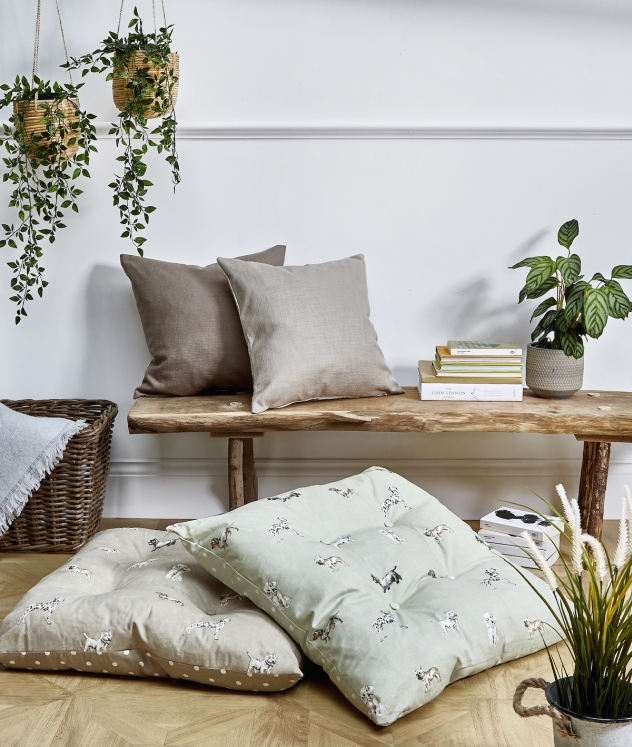 Bring the outdoors into your interior with elements of greenery. The different shades of green add colour into an otherwise neutral colour palette, offering a calming feel to living spaces and creating the perfect nook to sit and read a good book.
Make sure your four-legged friends have the perfect place to relax after a long countryside walk.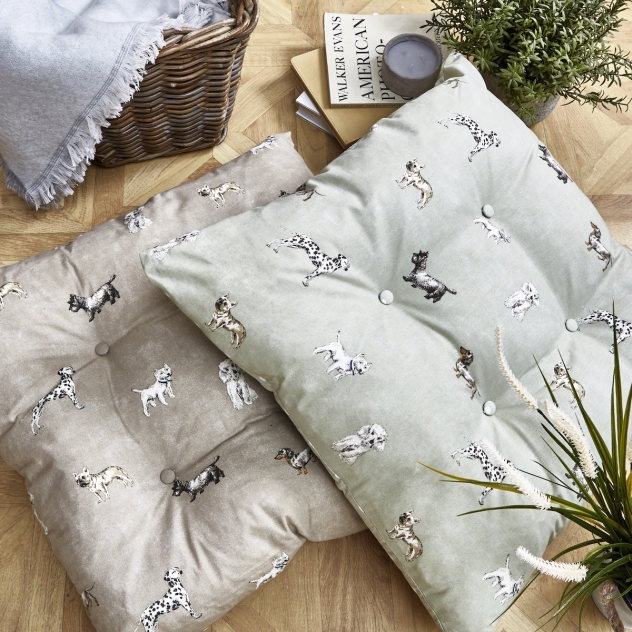 Featuring a selection of illustrated hounds, our Kennels fabric is ideal for cosy beds for your furry friends to lounge on. The design is available in both a neutral and on-trend mint shade, both muted tones that will suit most homes.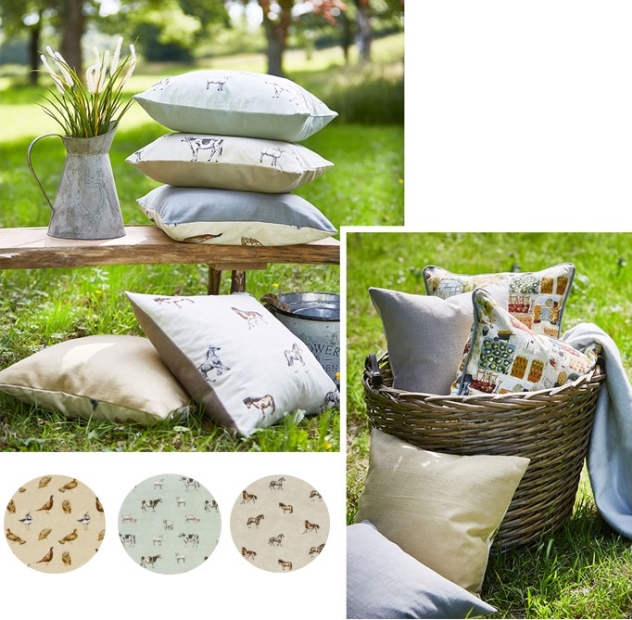 As well as using the individual designs on their own, the prints from the collection mix and match perfectly in cushions featuring farmhouse animals, horses, and wild birds.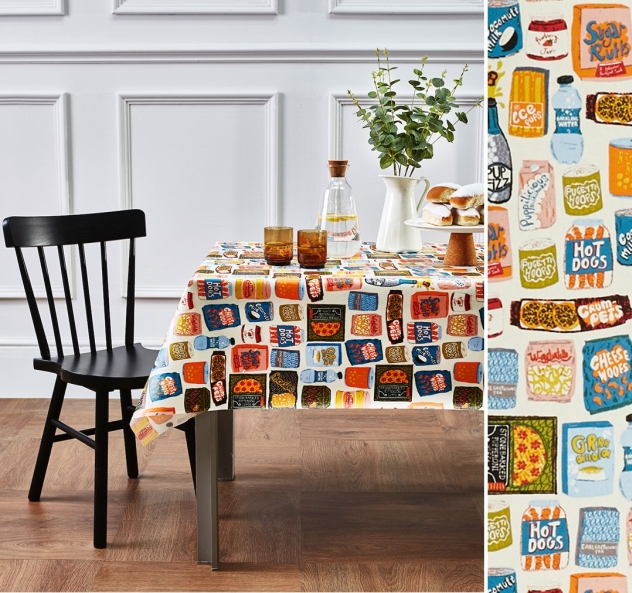 The collection of prints are 100% cotton, and all designs from the range are available in PVC for a practical wipe clean finish, making them the perfect addition to summer table settings, children's playrooms, and outdoor picnics.
.