Living spaces that have previously been abandoned in favour of long summer evenings are now crying out for an autumnal update.
Rooms layered with patterns and fabrics in a wave of extravagant colours, textures and designs are taking over the long-forgotten minimalst look. Large florals, like the ones seen in Lost Horizon and South Pacific, are making statements in living spaces in deep shades of purple.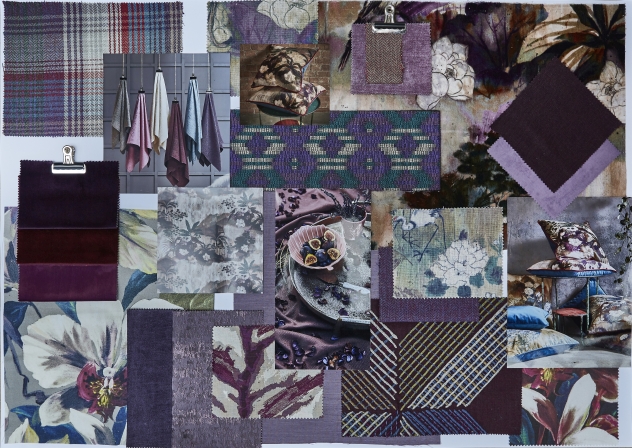 At the beginning of 2018, Ultra Violet was named Pantone's Colour of the Year for its association with mindfulness. Ever since, varying shades of purple have been gracing interiors and this autumn, deep violets and bordeaux shades are taking centre stage.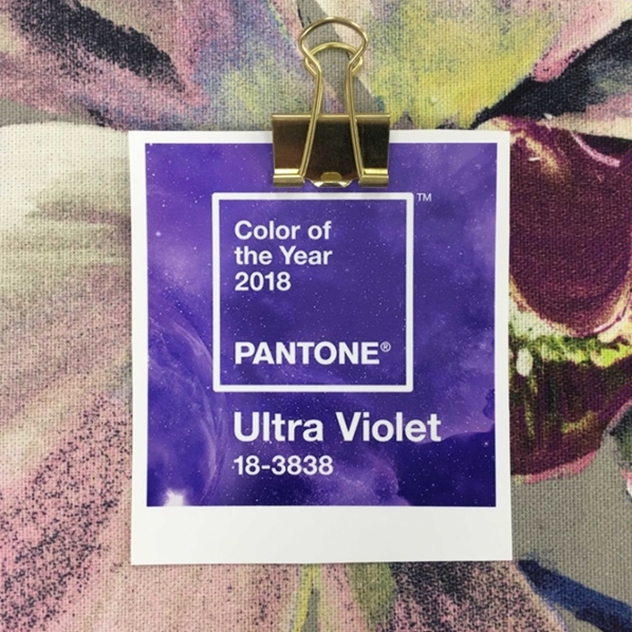 As well as incorporating bold, bright accents, maximalism is all about large patterns. Lost Horizon's dramatic painted landscapes, captured in deep purple hues across the Emperor colour story, are perfect for statement upholstery and cushions.
The designs also work in harmony with stand-out purple Velour shades such as Grape and Mulberry, adding a moody maximalist look to a room.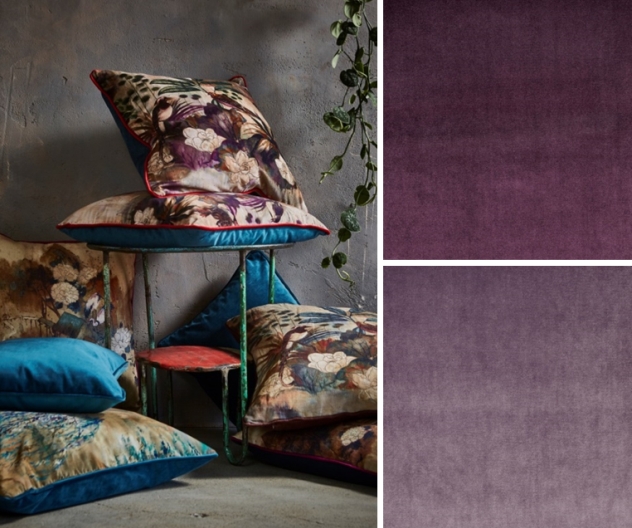 Maximalism can also be seen in the large floral designs in our collection, South Pacific. The oversized, botanical fabrics offer a dramatic feel to an interior in a brighter take on the dark plum trend. Designs such as Moorea and Polynesia make statements in long drop drapery, showcasing the fabric's atmospheric, large-scale florals in a fresh colour palette.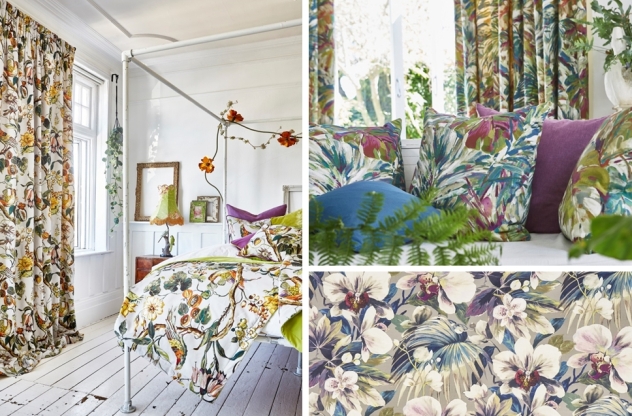 The violet hues in both collections sit perfectly in the maximalist trend, with jewel-bright shades being popular in our selection of plains across a variety of qualities. Our Havana collection offers a unique chenille texture that is perfect for making a statement in shades such as Aubergine and Lavender in upholstery, curtains and cushions.
Tussah, our new collection of faux silks, also offers more muted violet shades in iridescent qualities, perfect for pairing with these moody, maximalist florals.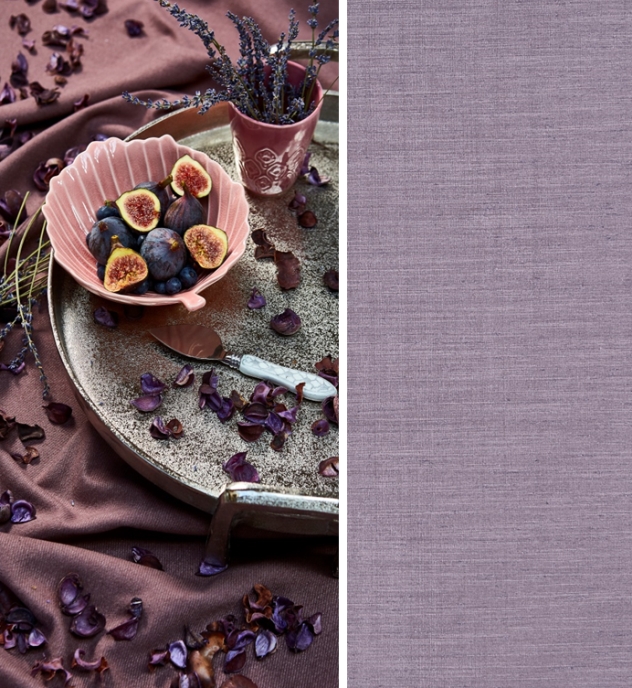 For more Deep Purple inspiration, visit our Pinterest board.