As we long for tropical getaways, interiors inspired by distant shores offer a calm and relaxing living space.
Transport yourself to the warm tropics of Hawaii and embrace a sense of escapism. Incorporating a laid-back, tropical style into your interior provides comfort from the outside world and the stresses of day-to-day life.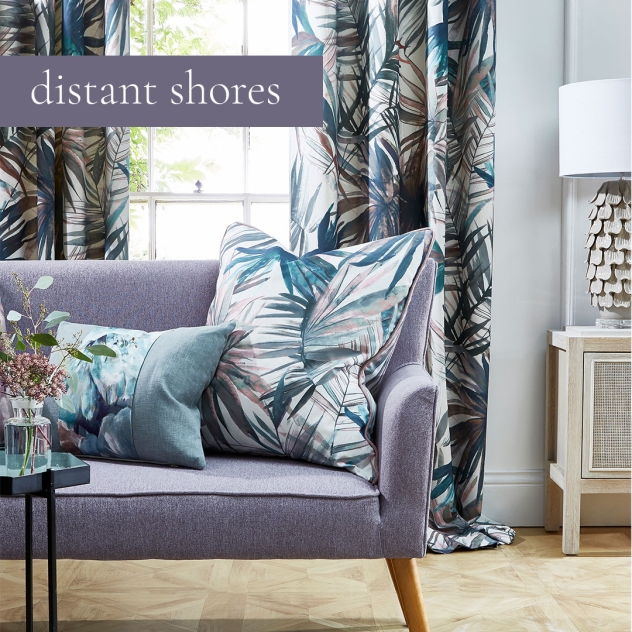 There has never been a more important time to make your home a safe and inviting place to recharge. The calming nature of living greenery can be seen in the current trend for tropical interiors, with serene shades of green bringing a sense of nature into your home.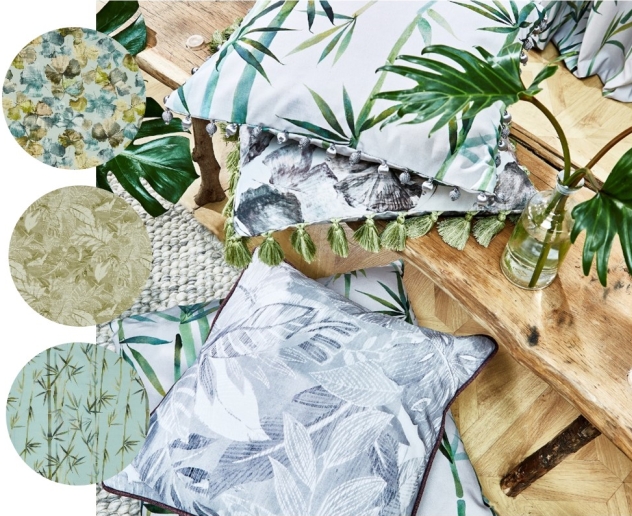 We may be heading into the colder months, but don't let your home reflect the dark nights and drizzly weather.
Instantly energise your interior with soft furnishings, featuring motifs of bamboo, lush greenery and large-scale fronds. Bring the outside in and complete the look with large houseplants and natural wooden accessories.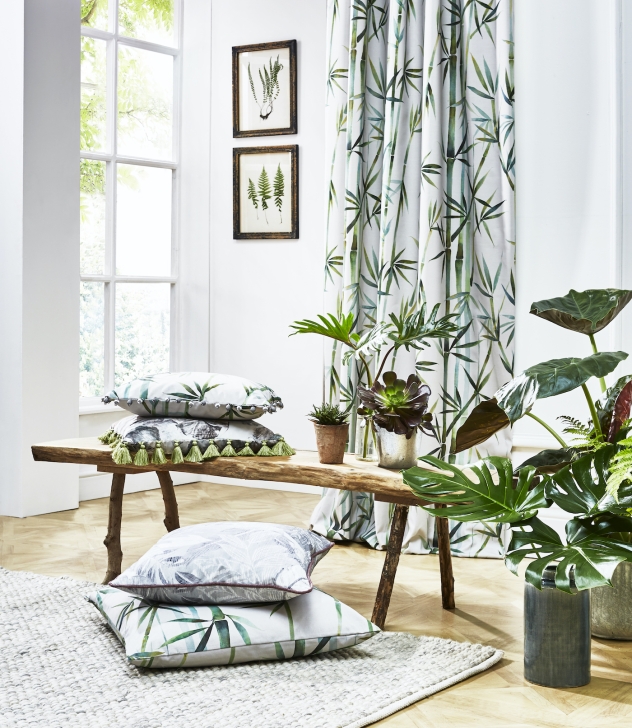 Our new Maui collection has been inspired by the laid-back lifestyle of Hawaii, with designs influenced by the island's tropical foliage.
The upbeat range offers a contemporary edge to the classic floral trend, making a statement in floor-length curtains and mix and match cushions.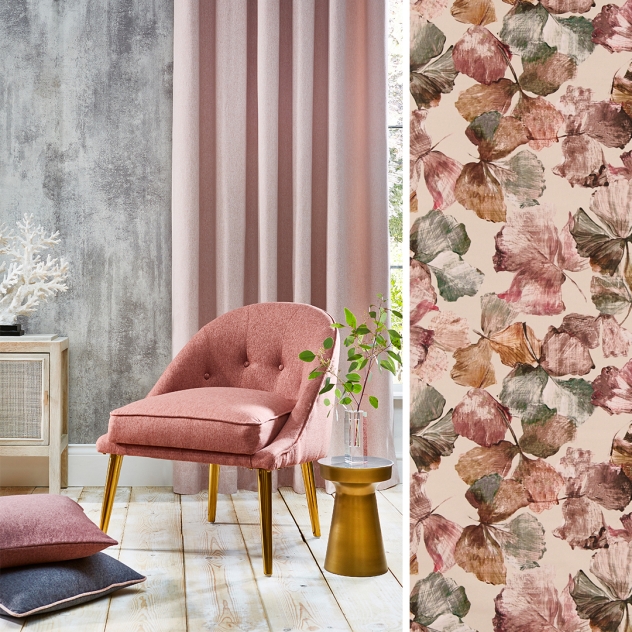 Go vibrant and take on the tropical trend in on-trend pinks, purples, and monotone shades.
As well as calming green and blue tones, embrace the colour palette of a Hawaiian sunset with popular shades of dusky pink, deep purples, and spiced orange. The Spice colourway from our Maui collection introduces an added warmth into any living space this autumn/ winter, especially when paired with our soft-touch Stamford collection.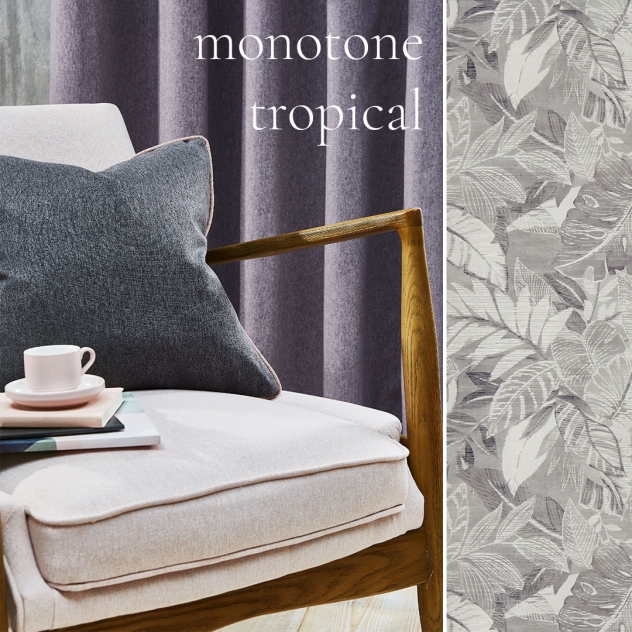 If you're looking for a more paired back take on this trend, choose tropical motifs in a monotone colour palette.
You can still escape to the shores of Hawaii with a more tonal décor scheme. Use our Mahalo Slate design in accent cushions or statement curtains to add an element of foliage into your home. The greyed off colour scheme pairs perfectly with deep shades of purple to take the tropical summer trend into the winter months.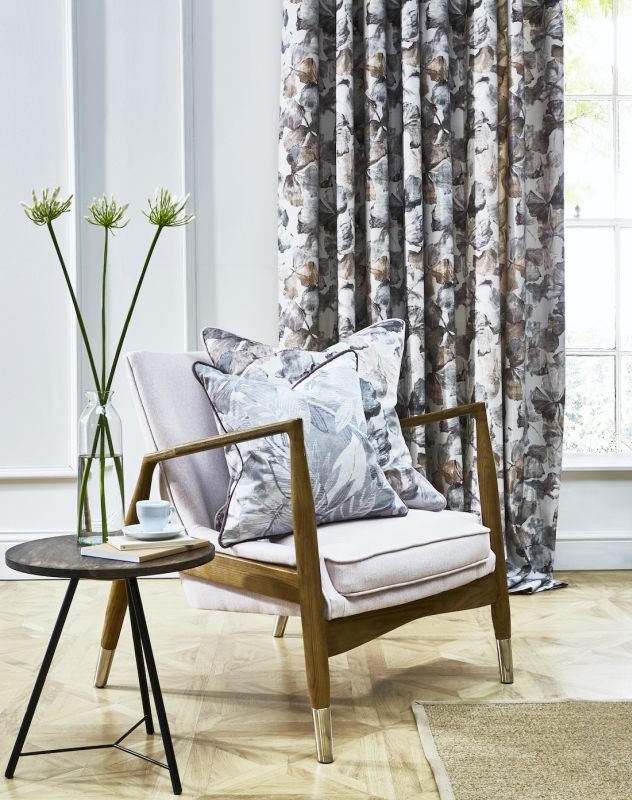 .