Forget spring cleaning, give your living space a spring refresh with an uplifting, nature-inspired interior.
As fresh buds begin to blossom, update your home ready for the new season by incorporating floral and foliage designs into your home décor.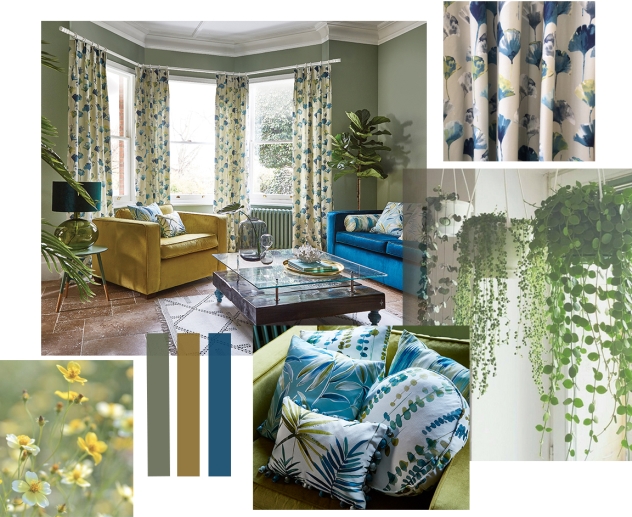 Florals are always going to be on-trend for spring, but this year has seen interiors pairing these botanical patterns with foliage inspired designs.
The leafy additions have been influenced by home interiors' increasing love for houseplants. From ferns to stems of eucalyptus, all forms of greenery are being seen in living spaces to help bring the outside in.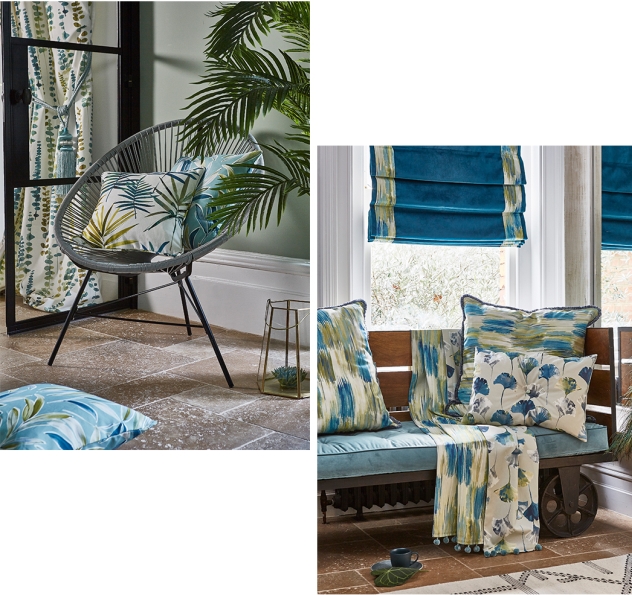 Adding plants into the home has already been proven to improve mood and reduce stress levels; so why not accompany them with fabrics and wallpapers in these calming designs?
If you're wanting to give a neutral interior a spring update, branch out with accessories such as cushions and curtains in the bright designs from Malibu. The collection features flowing fronds, fan-shaped ginkgo leaves and trails of eucalyptus, all without the worry of keeping them alive.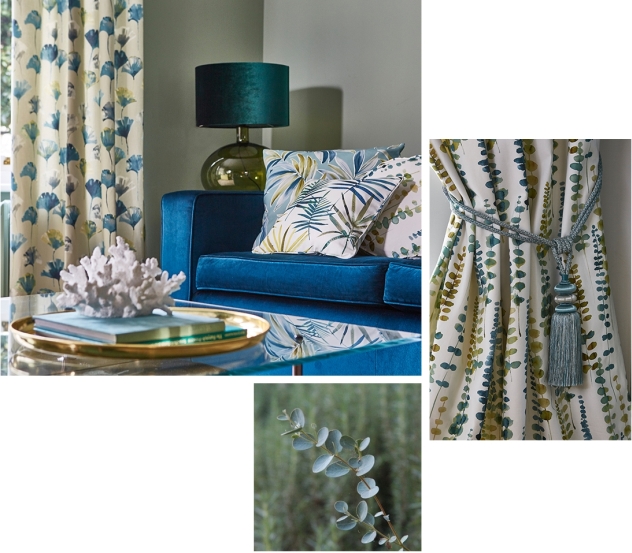 The fabrics look great when matched with large scale florals like those in Tresco, giving the full effect of this nature-influenced trend. Botanical patterns such as Abbotsbury and Trebah work in harmony with Malibu's leafy prints, especially in their bright colourways.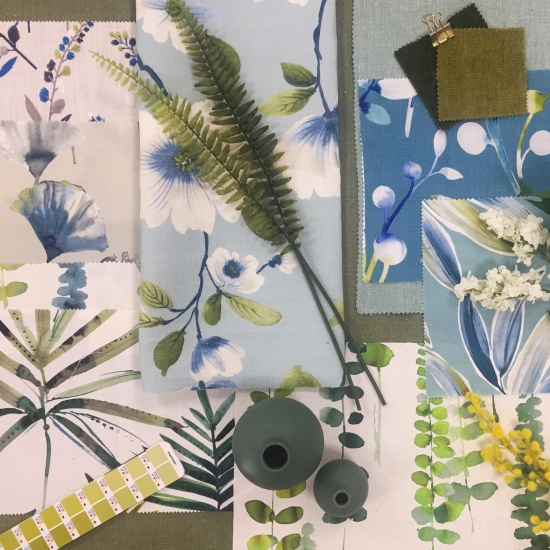 Fresh colour palettes are essential for spring interiors. Keeping close to nature with garden greens and sky-blues gives the effect of a bright, spring morning. Pairing these shades with sunny yellow compliments the scheme perfectly.

If you're wanting to make a statement, pair these spring-like fabrics with a bold feature wall in a foliage inspired wallpaper. The Bracken and Enchanted designs from Ambience would be the perfect choice, especially in the green Gooseberry colourway.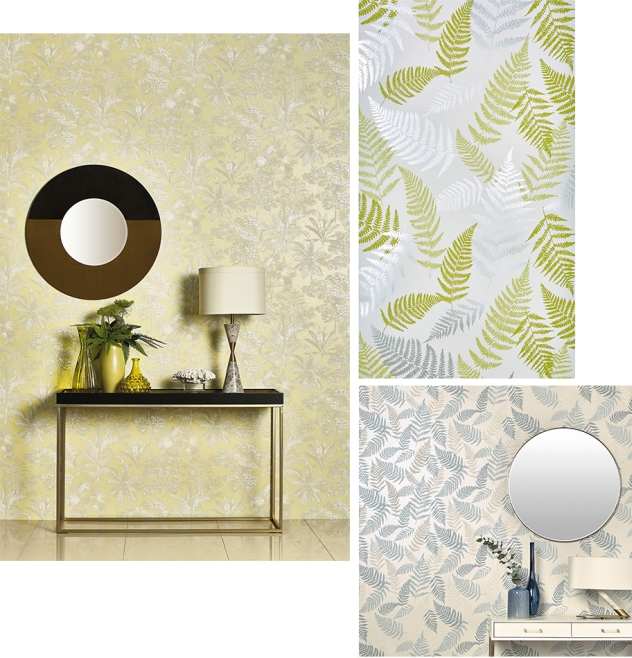 For more inspiration on this fresh, spring trend, take a look at our latest Pinterest board Fresh Beginnings.
.