Summer is on the way, making it the perfect time to create a fun-filled living space with bright colour and striking shapes.
Go bold and express personality in your home with retro geometrics and playful blocks of colour that add a graphic energy into any living space.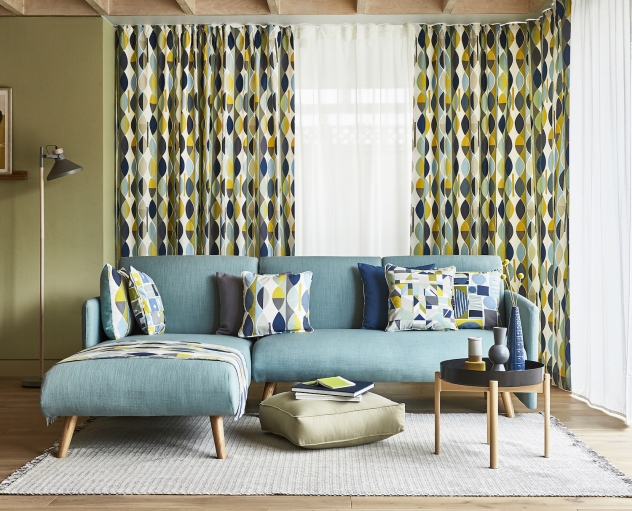 Adopt the trend that has been translated from canvas to interiors.
Incorporate these geometric patterns with clean lines and shapes to create an interior inspired by graphic art.
The colourful decor scheme works best when starting with a blank canvas. Build an eclectic mix of soft furnishings from our retro Collage collection to feel the full effect of this bold interior trend, with statement floor-length curtains or mix and match cushions and accessories.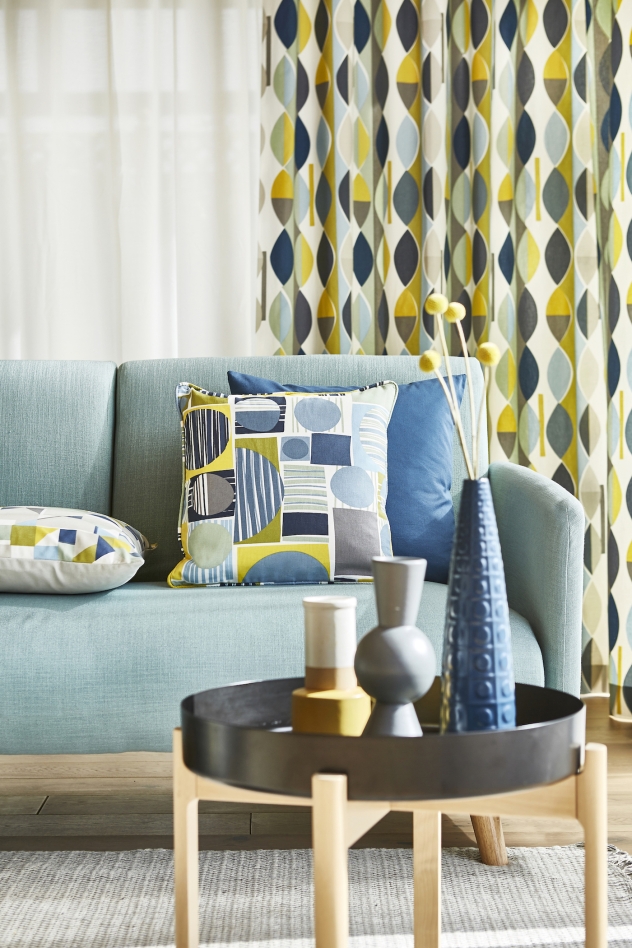 The 1950s inspired collection takes centre stage in Scandi inspired interiors, with the geometric prints offering a contrast against minimalistic décor and natural, wooden accessories.
Embrace colour in your home
There has never been a better time to uplift your interior with colour. Be confident and create a palette that will enhance your mood. Bright blue, violet and lime green shades make for the perfect summer colour combination.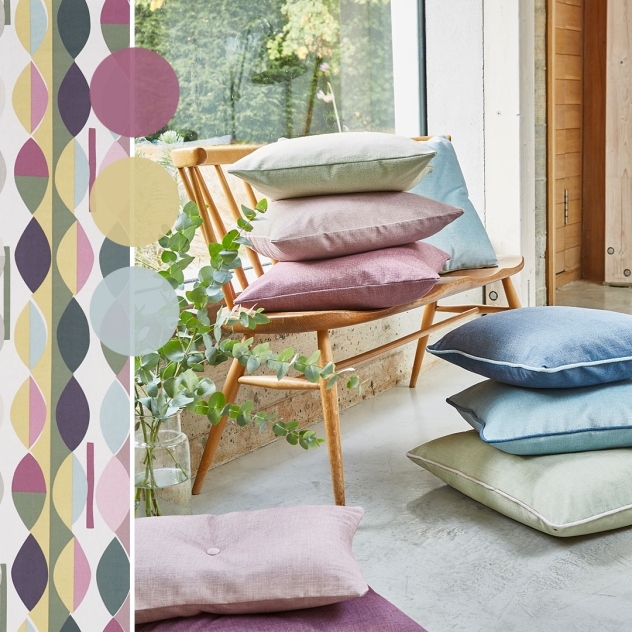 The minimalistic, Scandi look is also complemented by a bright pastel colour palette that contrasts against the bold colours and statement shapes.
The summer-ready colourways in our Concept collection work in harmony with a graphic décor scheme. The velvet range has a cleverly over-printed texture that gives the feel of a textured linen, whilst having a soft-touch quality, perfect for cushions, drapery, and upholstery.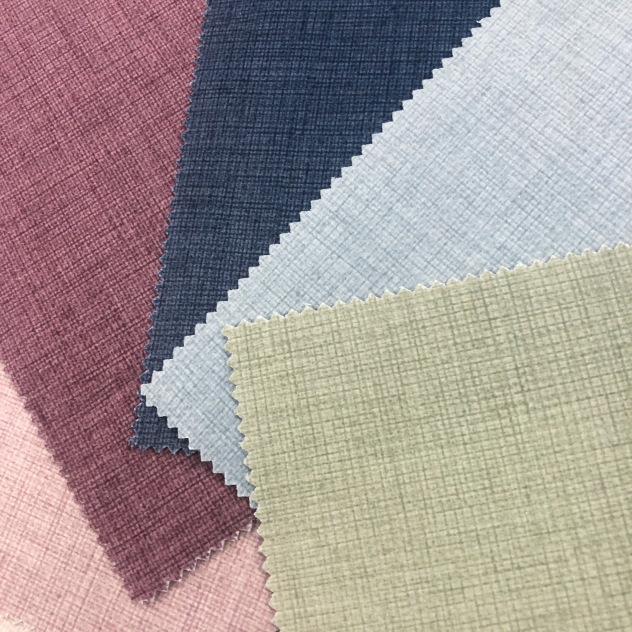 Bold patterns and punchy colours offer a more playful approach to styling a décor.
The geometric patterns are versatile and make the perfect addition to any living space, from kitchens and dining areas to playrooms and family areas.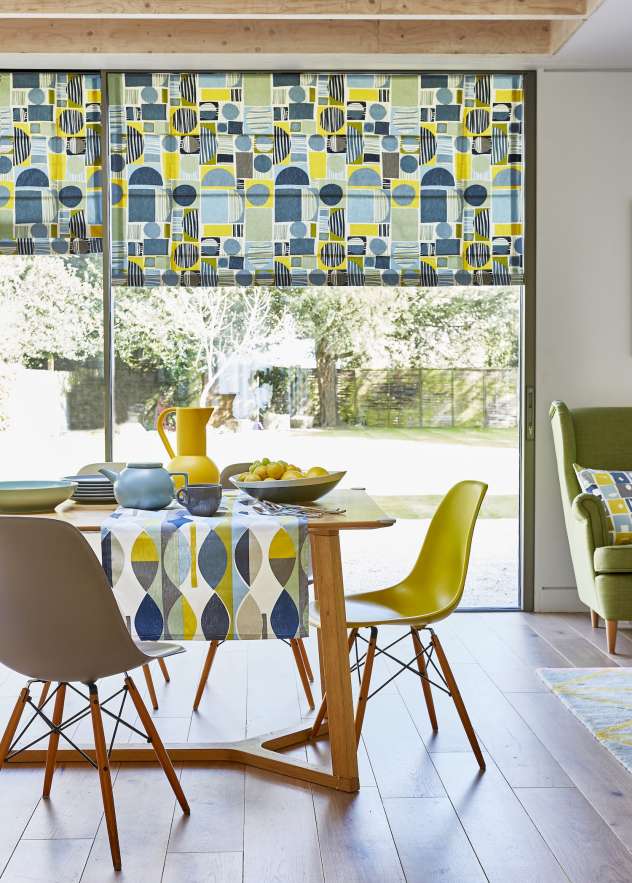 The designs uplift table settings, make a statement in large blinds and add a pop of personality in accent cushions.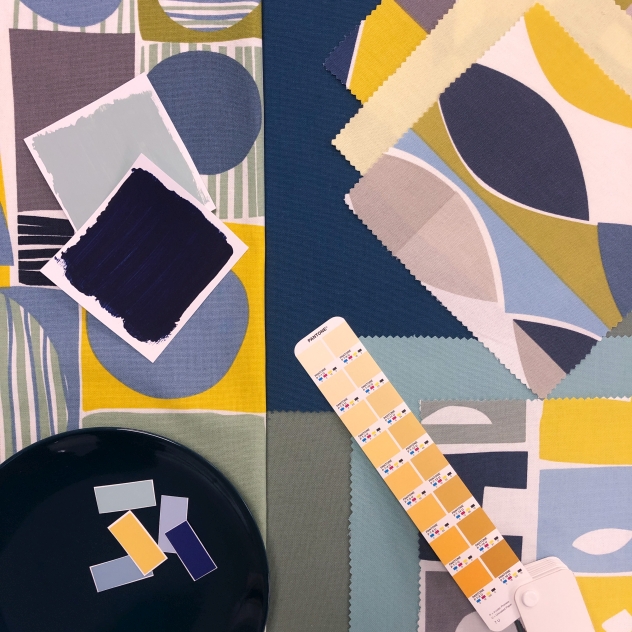 Discover our Graphic Energy Pinterest board for more inspiration.
.