From sage green and blush to emerald and dusky pink, there are plenty of shade variations to choose from when designing a space inspired by the two on-trend colours.
That's why we've put together our Colour Edit with the help of our Head Designer Marie Parry, offering her expert advice on how to introduce these shades into your home.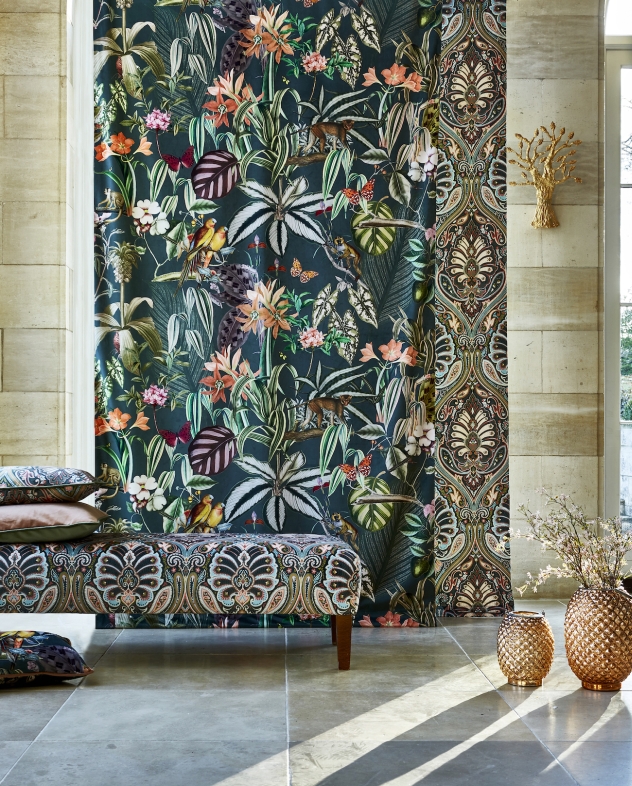 Sitting opposite each other on the colour wheel, pink and green are a match made in heaven.
The complementary colours are a versatile addition to home interiors, making a statement in any space. Marie explains how this versatility creates a variety of interior moods:
"The pink and green colour spectrum ranges from the bold to the subtle, with energising deep teal and flashes of fuchsia, to calming clay pink and olive green. The colour pairing offers a warm and cool colour balance, meaning they work together harmoniously in any shade range."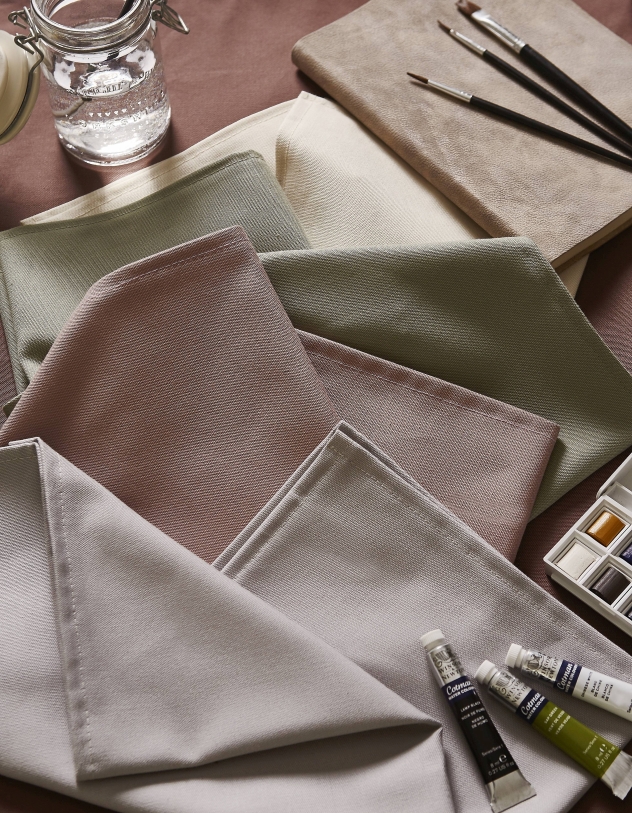 For a more calming interior scheme, muted shades of pink and green help create a feeling of sanctuary.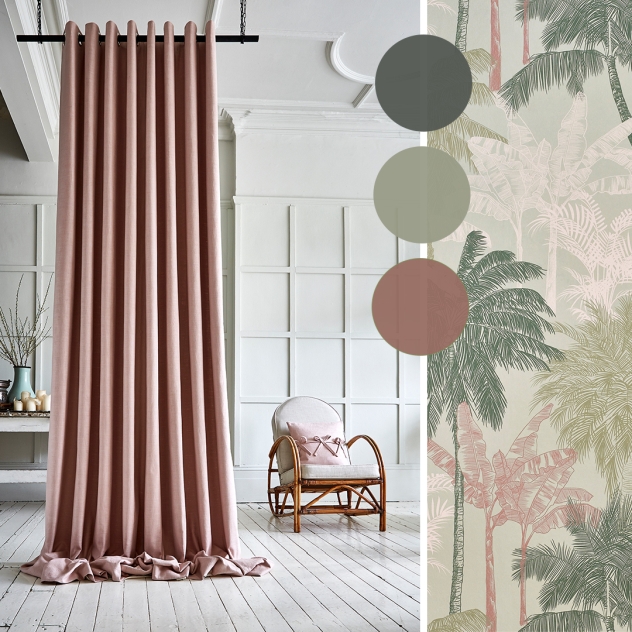 The colours can be paired together with plain fabrics to create a block colour scheme, or you can go bold and complete the look with pattern. Marie explains:
"For a simple nod to the trend, use our Rustic collection to add muted shades of pink and green into a neutral interior. Colourways such as Moss and Sage pair perfectly with Rose Dust and Blush to create a calming space."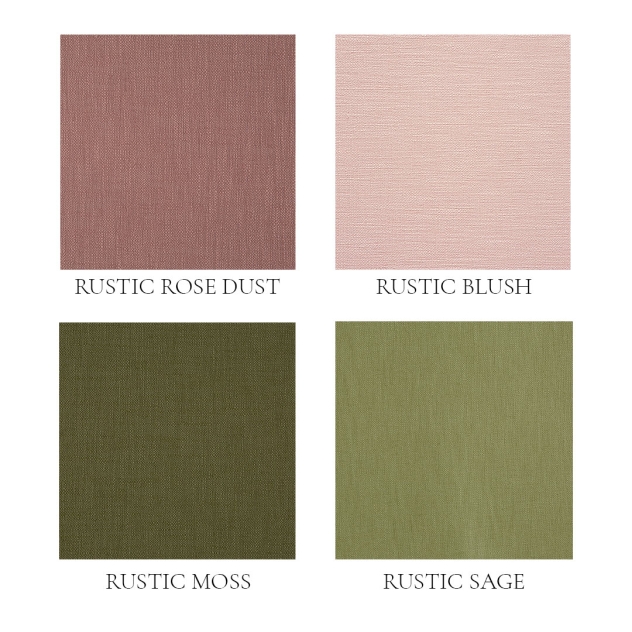 "If you want to create a more maximalist look, choose a flamboyant print combing the two colours to add personality into a pink and green space. Our Caribbean collection is the perfect choice with its selection of patterned fabrics and wallpapers, embracing everything from muted sage and dusky pink to deep emerald and coral."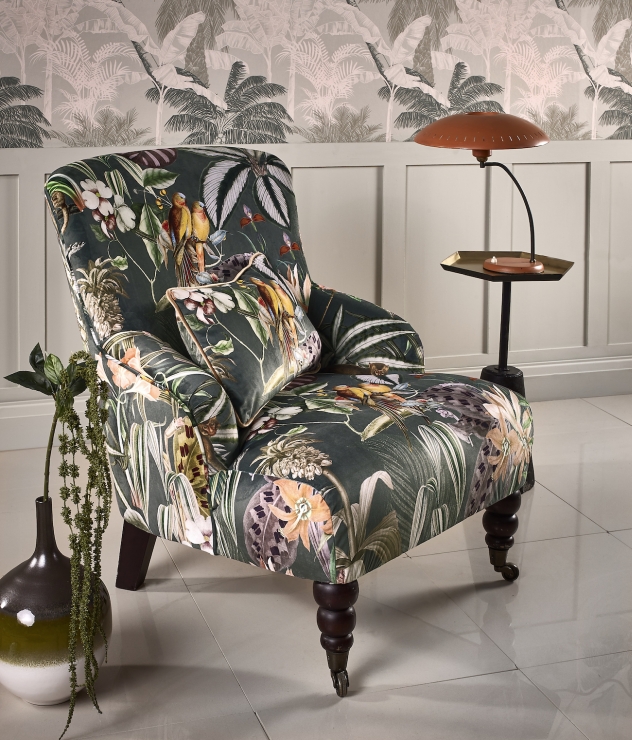 Choosing a statement wallpaper is a great way of injecting both colour and pattern into an interior.
The St Vincent Jade design from our Caribbean Wallpaper collection embraces subtle tones of green and pink and pairs perfectly with our maximalist Barbados Jade from our Caribbean Fabric collection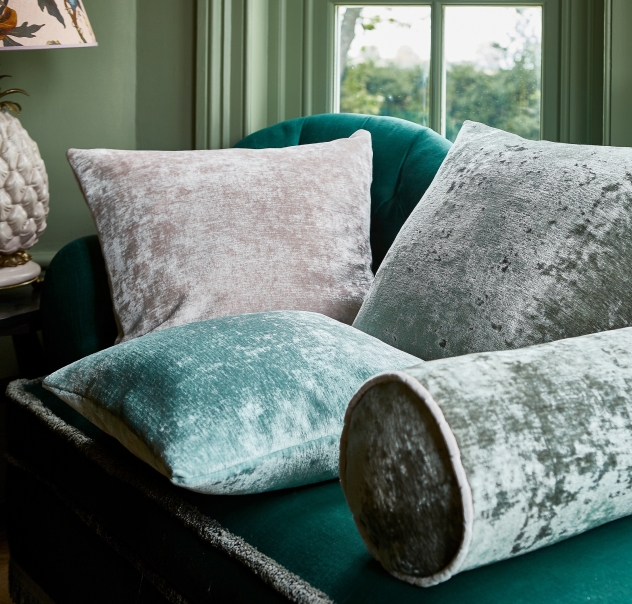 As well as creating both energising and calming interiors, the colour combination can also bring a feeling of opulence into a space.
Marie explains: "Bring a sense of luxury into your home with velvet and chenille fabrics in jewel toned emerald and subtle shades of blush. Our Twilight collection of luxe chenilles is perfect for statement upholstery, accessories and opulent drapery."