As we learn to spend more time indoors, we`re leaning towards the comforts of home more than ever.
Whether that`s sitting in your favourite snug to read a good book or taking time for yourself and finding comfort in the practice of self-care, we`re all trying to embrace this new-found downtime.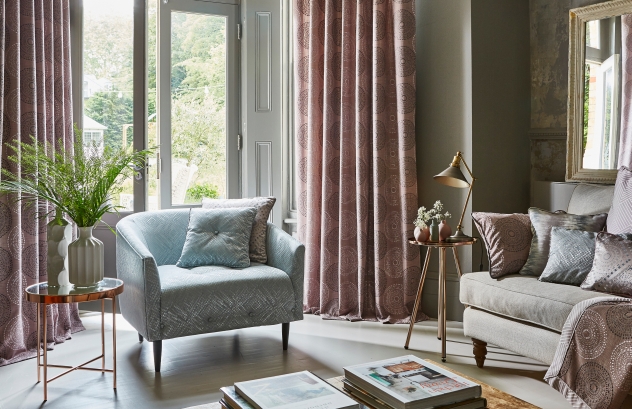 We`re learning to appreciate the little things; the beauty of a well laid table setting, the smell of fresh baking or evening plans that consist of nothing but a relaxing long bath.
The smallest details of life at home, from the tablecloth at dinner to the blind in the bathroom and the cushions in your most loved seating area, are all key to feeling comforted in your own living space.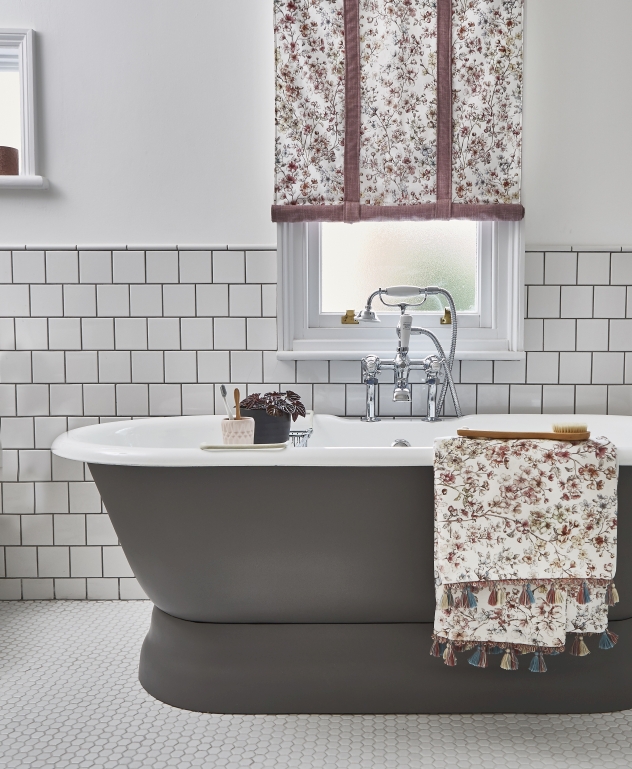 Introduce comforting colours
Shades of dusky pink have been known to radiate peace and tranquillity, adding a sense of calm and a comforting presence into the home. Living spaces such as bathrooms, dining areas and living rooms can all benefit from the calming effect of these muted tones.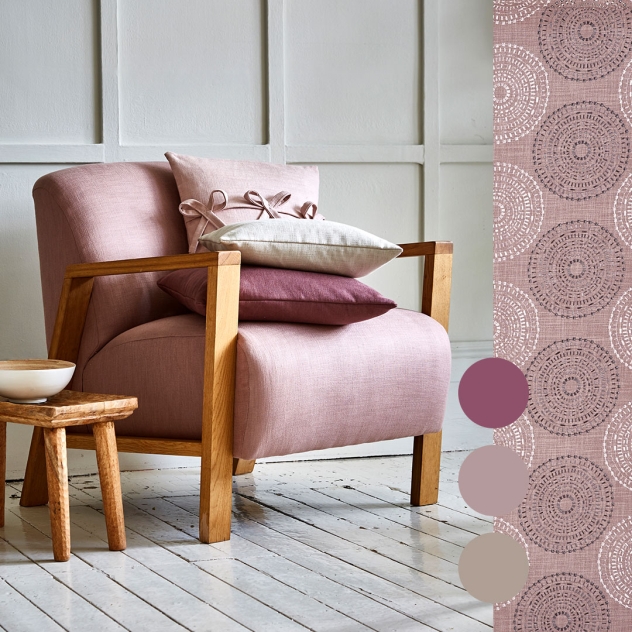 Incorporating soft furnishings in these shades is the best way to introduce this relaxing colour palette; from the uplifting floral fabrics in Abbey Gardens to the subtle designs in Luna and the collection of linen-blend fabrics in Rustic.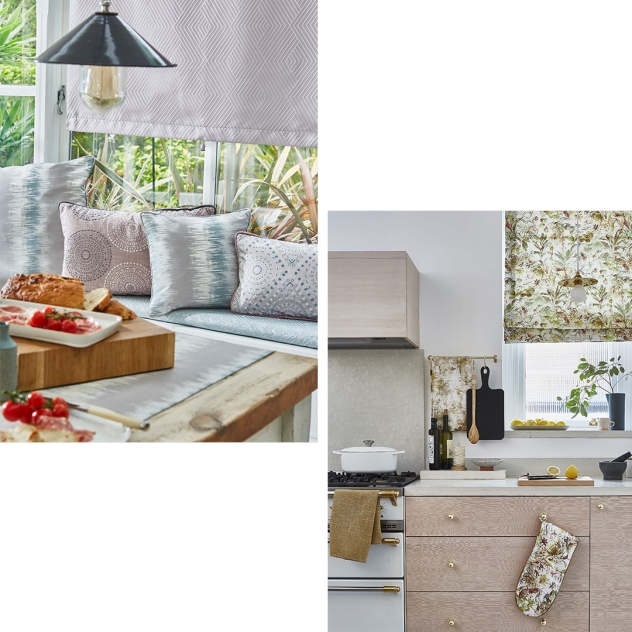 You could mix and match cushions in these fabrics to create a relaxing area of your living space or add a touch of pattern into your kitchen in a floral blind that makes you smile as you cook your favourite recipe.
Perfecting your table setting
With eating out sadly not an option, there has never been a better time to perfect a beautiful table setting. Making dining in your home a special occasion is a great way to lift spirits and add ambience.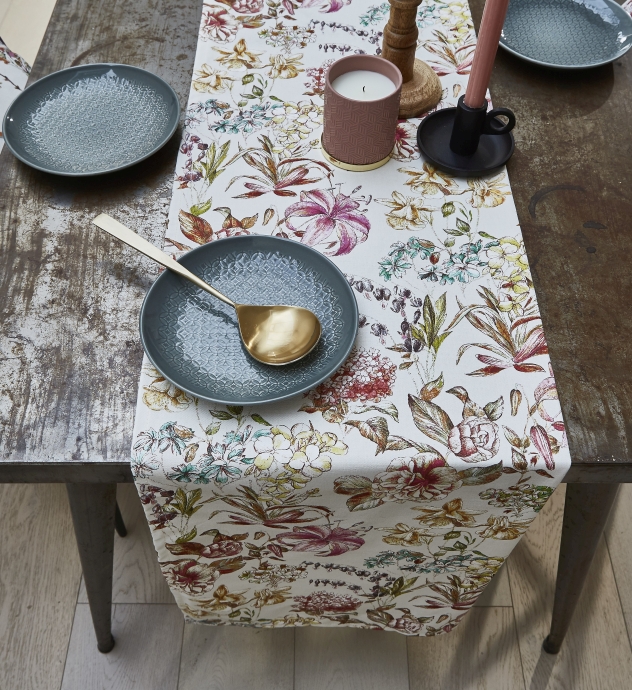 Set your table in colour and pattern that makes you happy. Whether it`s bold and bright or neutral and minimalistic, surrounding yourself with pieces that you love will boost your mood. Pair your favourite table runner with coordinating napkins and embrace decorative touches such as candles, fresh flowers and your best crockery.
For more inspiration on how to embrace the time we`re spending at home, visit our latest Pinterest board.
.