With less than a month until the new season officially starts, now is the time to start making changes at home to create the perfect summer aesthetic.
From harnessing natural colourways, to working with subtle, light linens and embracing idyllic foliage, our following tips are designed to inspire those looking to transform your home seamlessly into a summer sanctuary.
As we long to embrace the great outdoors and its fresh summer breeze, the desire to create an interior scheme that speaks to brighter days grows. Did you know that you can make some small but effective changes to your home to feel more at one with nature? We have spoken to our experts to gather the best advice to turn your home into a summer paradise with fresh fabrics.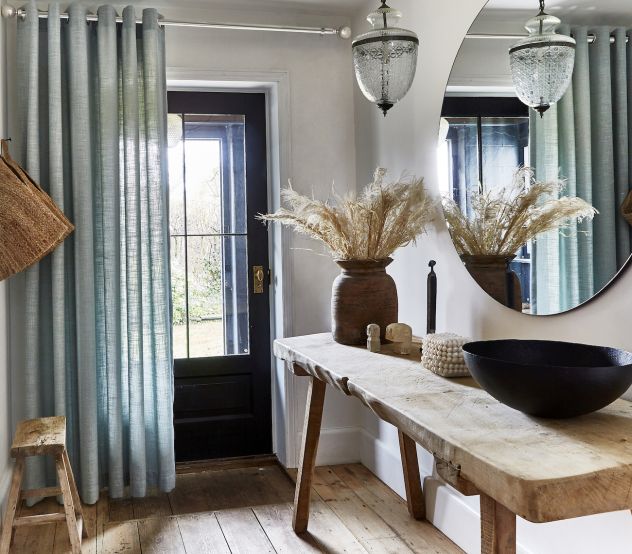 Keep it Light
To give a space an open feel, explore lighter weights of fabrics such as linens and sheers to make the summer evenings feel cooler.
Where thicker fabrics will make a space feel insulated and warm, lightweight fabrics will keep a room cool whilst still providing a homely, zen-like space. Why not play with the sunlight and opt for a burnout sheer that reflects the outside? Rey, the tropical leaf sheer from the Summer House collection reflects a palm leaf across a space, truly enhancing the relaxing effects of the outdoors.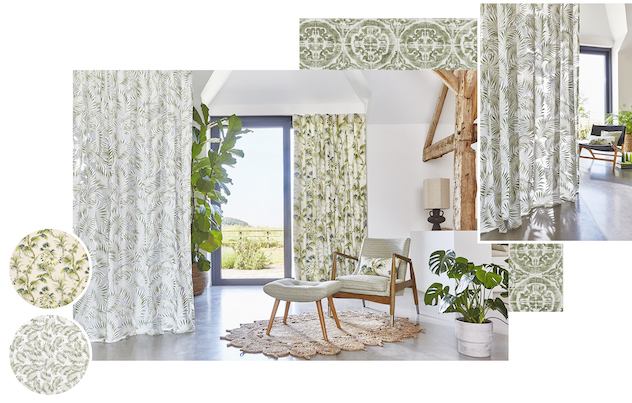 Discover fresh pastel shades in flowing drapery to bring an effortless, crisp finish to an interior. Alternatively, warmer hues of clay and jute will give a space a light and airy but cosy feel.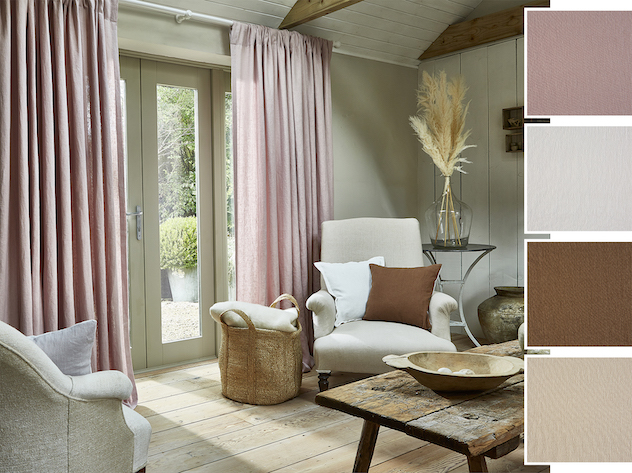 Go Minimal
Keeping your interior simple will allow the glorious summer aesthetic to shine through the windows and take centre stage.
To truly bring the outside in, it's important to let nature be the centrepiece of a room. Explore a soft colour palette that seamlessly blends into its surroundings. Try subtle natural shades and soft green tones in cushions, curtains and room accessories for an interior scheme that creates a natural filter between the inside and outside.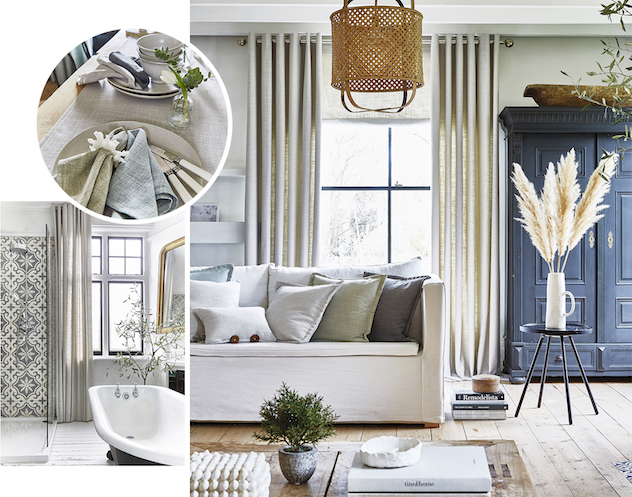 Brighten with Balance
Use patterns and textures to create a talking point within a room. Working with embroideries and weaves in a muted colour palette can keep designs interesting without being over the top or too dominant.
Softer, warm hues and natural tones are ideal to keep a space feeling airy and light, whilst polka dots, jacquards, metallics and sheers can also elevate a setting. Don't be afraid to mix several different designs and textures to add dimension and lift a simple colour scheme across curtains, throws or table accessories.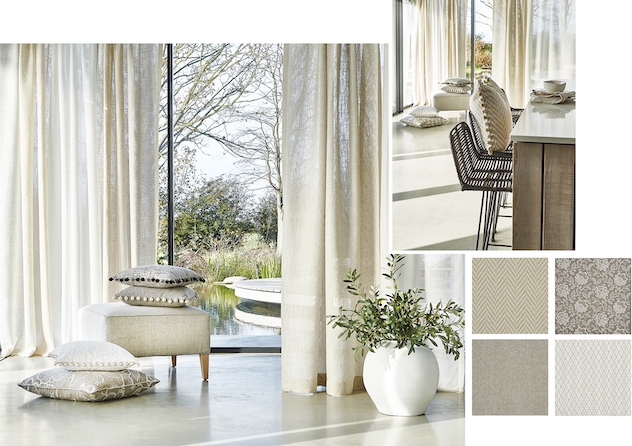 Floral Features
Go global with floral inspiration to add a further layer to any summer styling.
Be inspired by floral fabrics and tropical décor to create a tranquil sanctuary that naturally connects the indoors with the outdoors. From soft green palm prints to terracotta colour schemes, a serene feel can be achieved through a gentle use of flowers. Play with fresh, floral patterns on curtains that perfectly frame a window and connect the interior design to the garden. Introduce pops of colour that resemble nature, such as sky blue and bright, yellow-greens for the added element of laid-back luxe.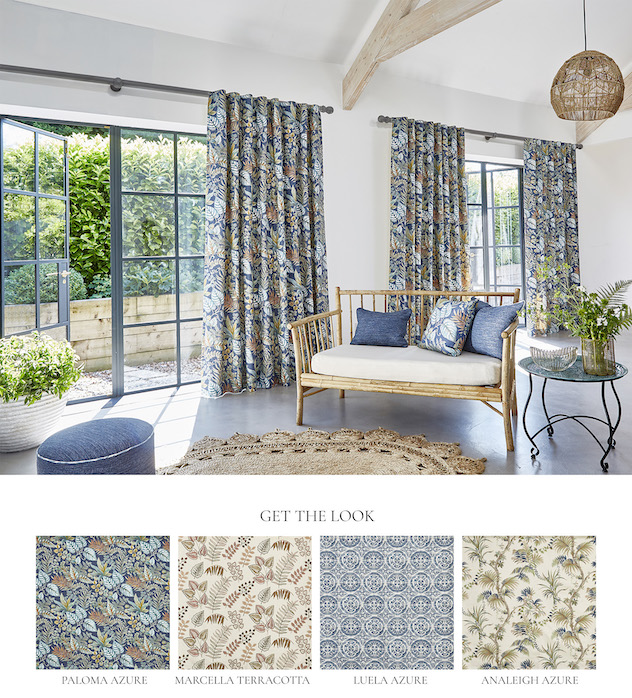 Discover our latest Pinterest board for more inspiration.