Welcome to our English country garden; take a cup of tea and a slice of cake and be seated for afternoon tea.
Create a beautifully laid table, adorned with garden blooms and botanical fabrics.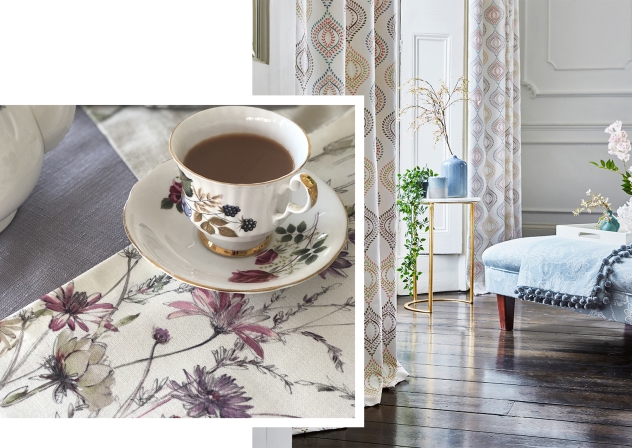 Sweet treats will be served on pretty china crockery, alongside floral napkins and a statement table runner. Fabrics from our Bloom collection work perfectly to trim this idyllic spring table setting.
In the air of a country fete, the decorations display a style that is relaxed, yet charming – ideal for afternoon tea on a sunny day.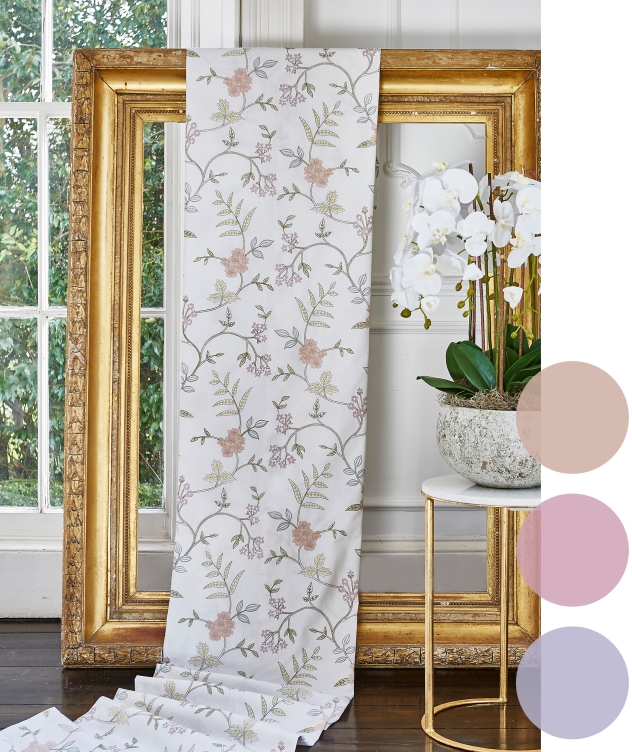 These fabrics in soft lilac and tea rose shades work perfectly for spring. The dusted pastel colour combination sits alongside a more neutral scheme, with soft linen look fabrics, embodying a traditional country garden feel.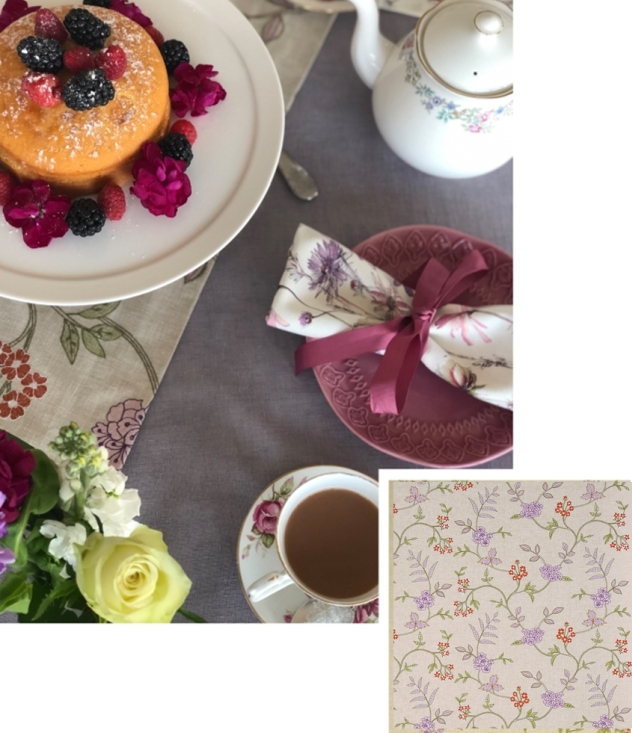 The botanical table runner in our Bella Thistle fabric showcases these hues in a striking trail embroidery on a natural background.
The tablecloth in Shadow Lavender offers a muted lilac backdrop to napkins in our botanical Marie Thistle, a delicate, hand-sketched design.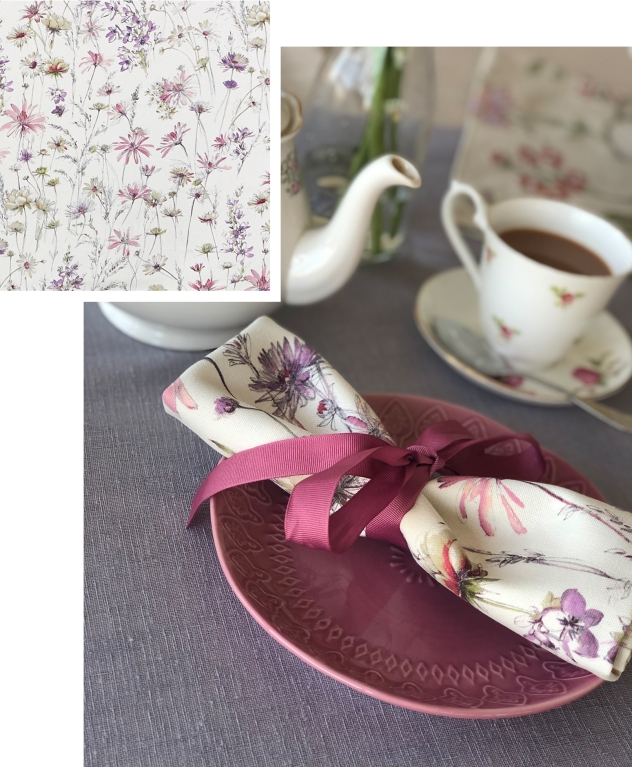 Ethereal sheers in these petal-pastel shades also add texture to a table setting. Draping them around a cake stand, displaying a classic Victoria Sponge decorated with summer fruits, adds to the English country garden feel.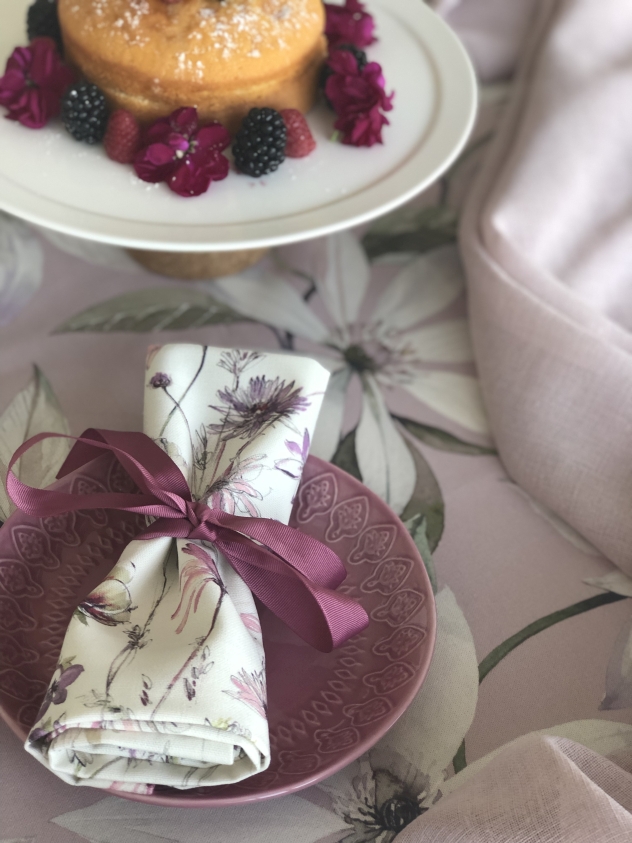 The pastel Shadow Rose sheer, paired with a maximalist floral tablecloth in our Olivia design, makes for a statement dessert stand.
Both fabrics would also look perfect in a spring sunroom. The delicate wide width sheers work perfectly as curtains, letting in light beautifully, as well as the beautiful Olivia fabric adding a floral touch in accent cushions.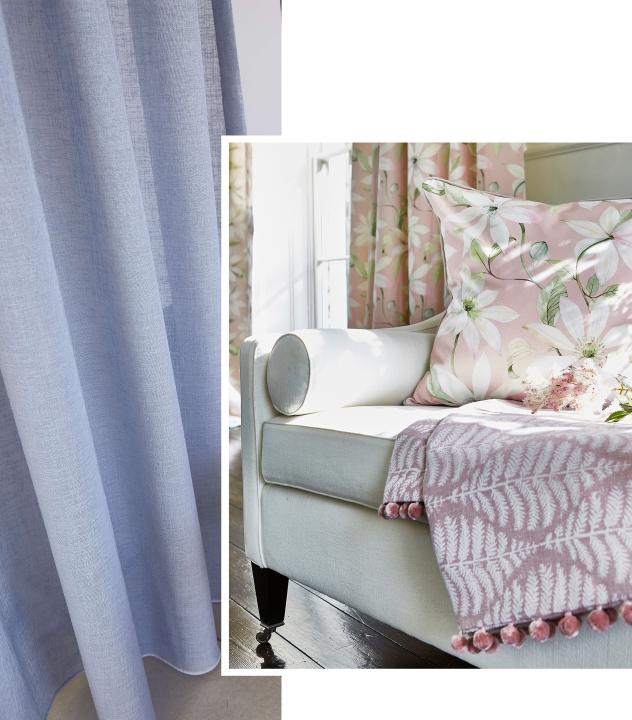 Discover our latest Pinterest board An English Country Garden for more inspiration.
.