Cottagecore - the latest interior trend taking over homes this year - celebrates rural and idyllic country living with traditional colour palettes and designs.
Despite the 'cottage' in the title, the trend can be incorporated into any style of home, whether you have a period property or a new build.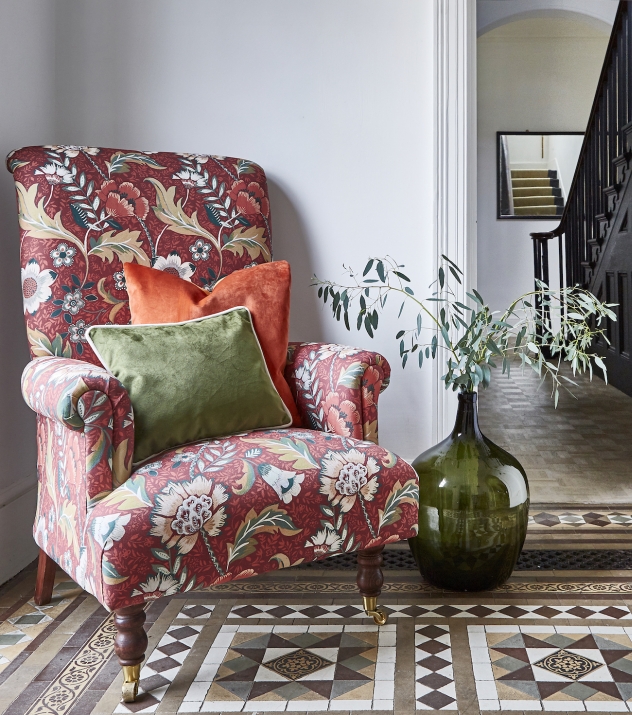 But what exactly is the popular interior trend and how can it be introduced into your home?
What is Cottagecore?
Sitting at the heart of cosy home décor, Cottagecore is an extension of the popular Arts and Crafts revival. The iconic 19th century movement reformed how things were made and tried to reverse the damaging effects of machine-dominated production, increasing the value of hand-made, decorative pieces.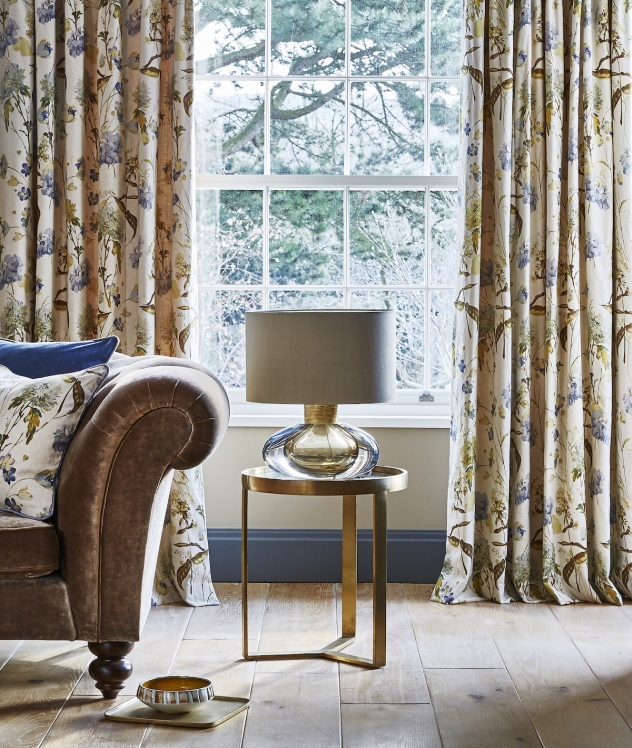 At the heart of the Arts and Crafts movement was the idea that art and craftsmanship could have a positive impact on people's lives, changing society for the better. Cottagecore expands on this movement and was born from the recent appreciation for handmade crafts and all things artisanal as we have spent more time at home.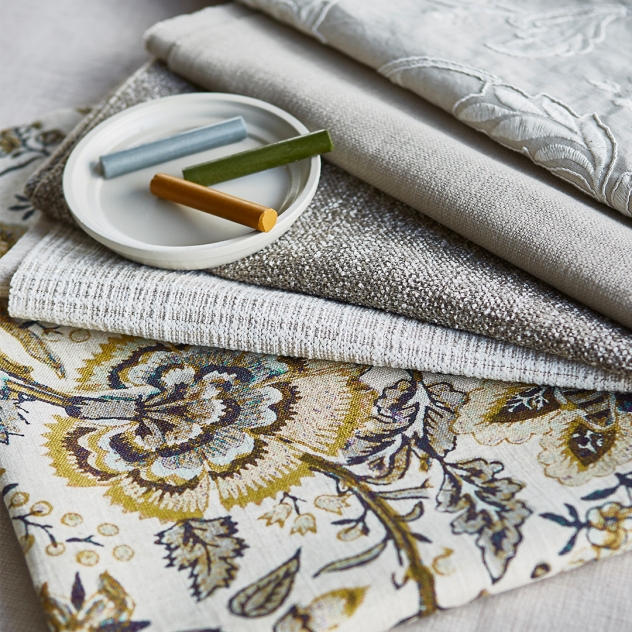 Both whimsical and nostalgic, Cottagecore offers a reassuring feel in living spaces; creating a space to hibernate from the outside world.
Encapsulating the essence of British country living, the trend embraces both heritage and elegance with soft furnishings featuring traditional fabrics, taking inspiration from earthy colour palettes, unique textures and the great British outdoors.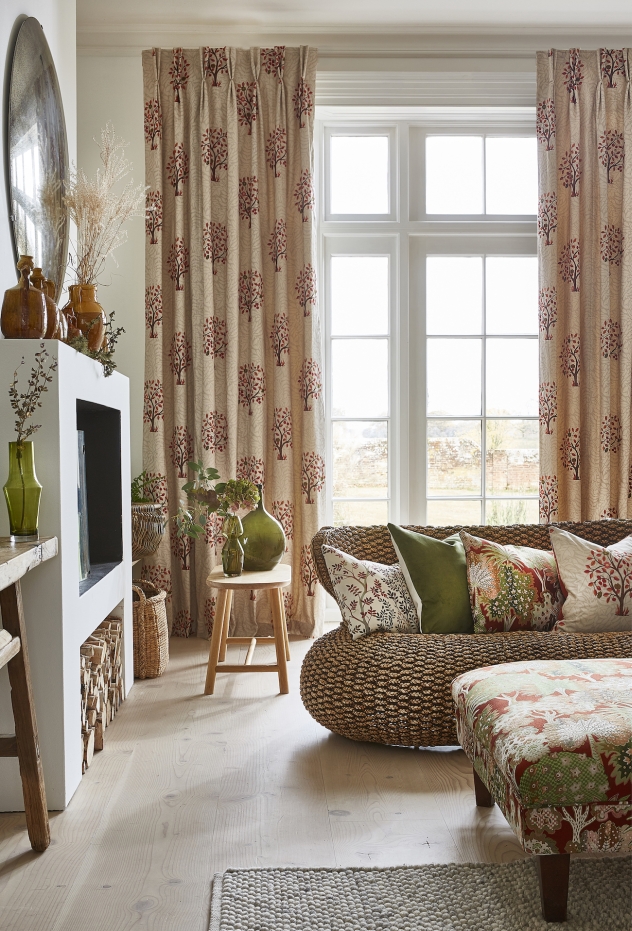 How to incorporate Cottagecore into your home
There are certain design features that are instantly recognisable to Cottagecore style. Layering traditional pattern and rustic textures with wooden and rattan furniture automatically gives a country living look. Incorporate fabrics embracing Jacobeans, rustic textures and intricate embroideries to add the handcrafted feel of a room.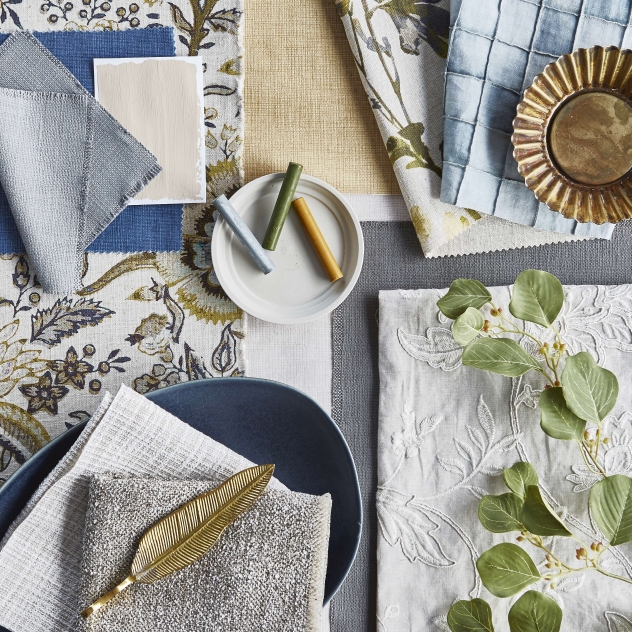 Our country-living inspired Hampstead collection is the perfect choice for interiors wanting to introduce the new trend.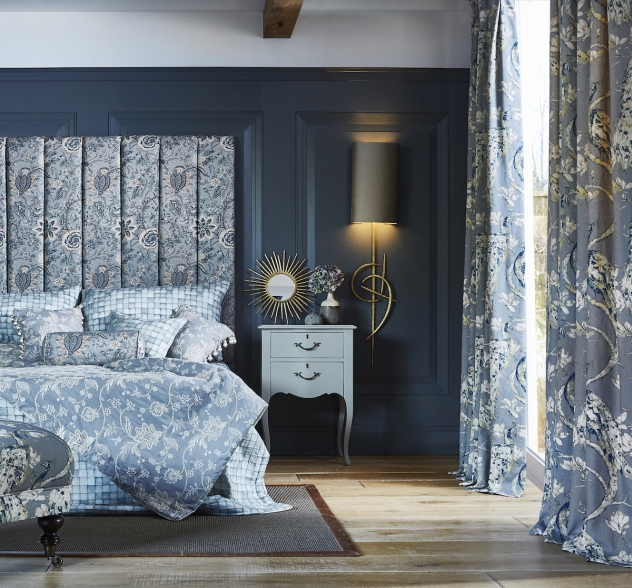 The collection's six designs showcase woodland wildflowers, rustic Jacobeans and a stunning pin-tuck mosaic. So, whether you're wanting to embrace the trend in a country kitchen or traditional bedroom, the fabrics offer the Cottagecore style in any space.
Layering unusual textures is also key to a Cottagecore scheme.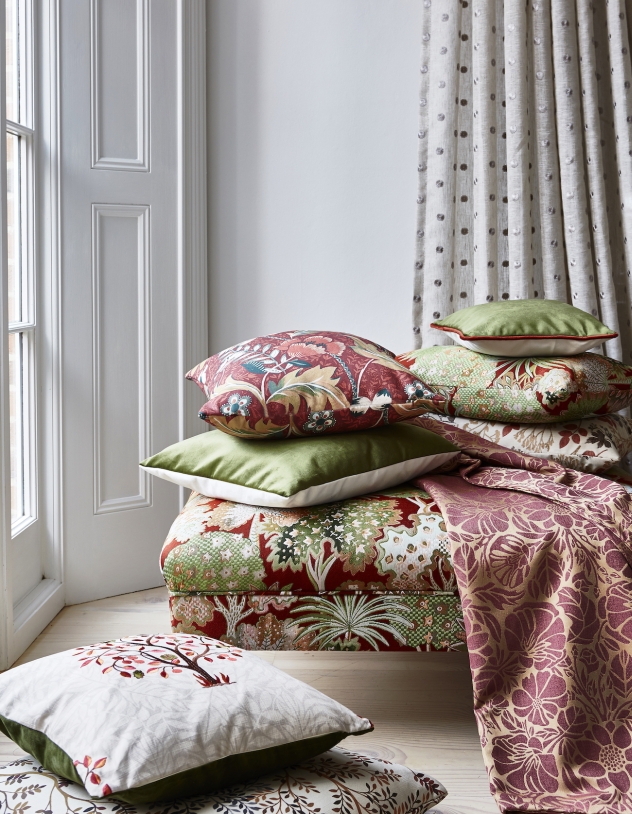 Our Journal collection offers embroideries, jacquards and ethereal sheers that work together harmoniously to add interest to a space. The range pays homage to the iconic Arts and Crafts era with its bold Jacobeans, damasks and unique tapestries and is the perfect choice for a Cottagecore-inspired interior.
Discover our latest Pinterest board for more Cottagecore inspiration.