As we long for travel and adventure, people are embracing global influences when planning their interior décor.
Combining natural textures, woven finishes and earthy colour palettes, the global trend brings both culture and comfort into any space. Embracing a handmade feel, the Global Traveller trend adopts rustic soft furnishings and accessories inspired by global influences.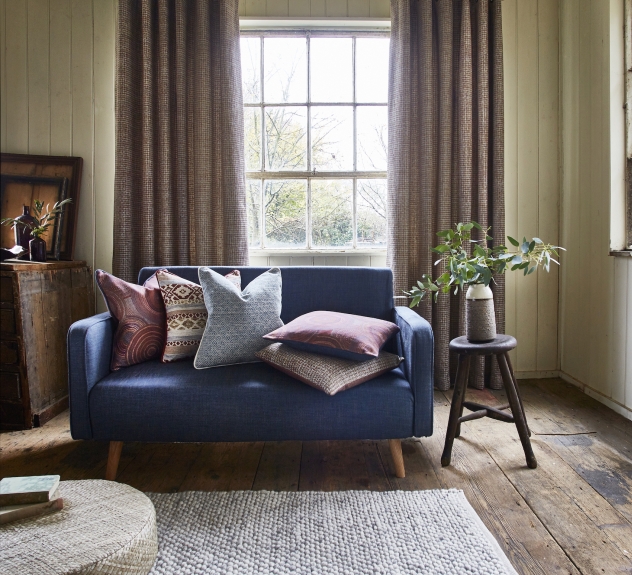 There's nothing more exciting than stepping into a space that has gathered inspiration from around the world. From Aztec-inspired patterns from Mexico, woven textures influenced by South America and fabrics inspired by the Serengeti, introducing these global elements creates an eclectic feel in any interior.
Take inspiration from around the globe and bring different cultures into your home.
Satisfy your wanderlust with our Inca Trail collection, drawing influence from Peruvian landscapes. Its interlocking patterns and traditional woven finishes replicate the extraordinary textures of Machu Picchu in a palette of earthy clay shades.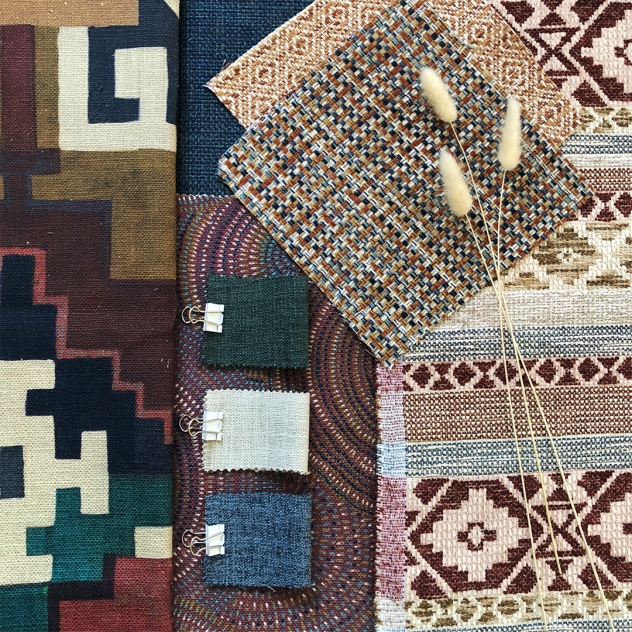 Make the global trend your own and create a home filled with colour, pattern and texture.
Unsure how to add these global influences into your home? Learn how to combine warm earthy tones, interlocking patterns, and natural textures into your interior with our top tips below.
Swap traditional art for statement wall hangings.
A statement wall hanging breathes new life into a neutral interior. A patterned fabric such as our Machu Picchu design is an on-trend alternative to a print or a painting. As well as adding both colour and pattern into a space, the Aztec-inspired fabric introduces another layer of texture into a global inspired space.
Travel to the Serengeti with safari print upholstery.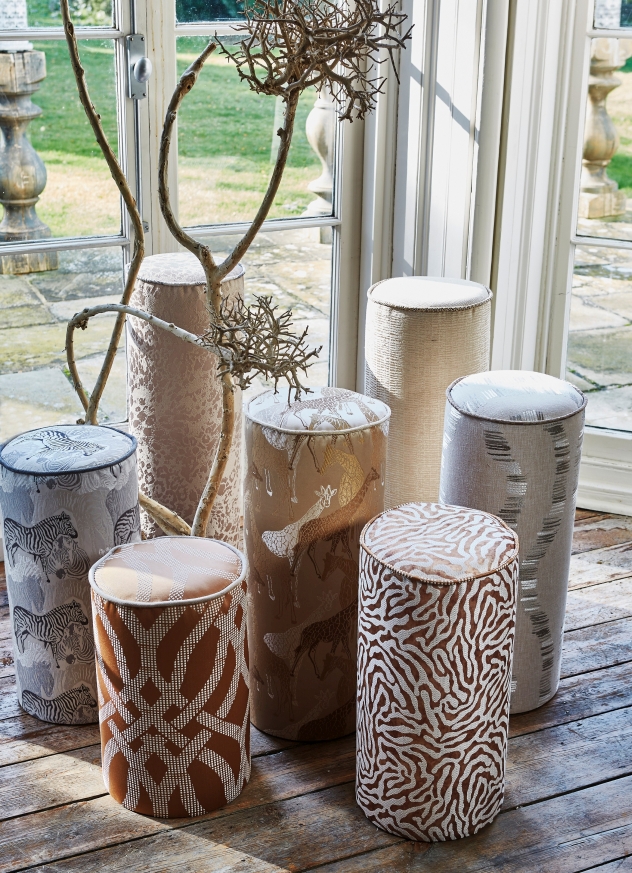 Transport your home to the Sahara with statement animal-print upholstery to create an interior influenced by wildlife from the African plains. Our Serengeti-inspired Tribe collection features everything from Damara zebras, towering giraffes, and a mix of animal print textures in a range of warm, sandy shades.
Layer cushions in textiles designed with global influences.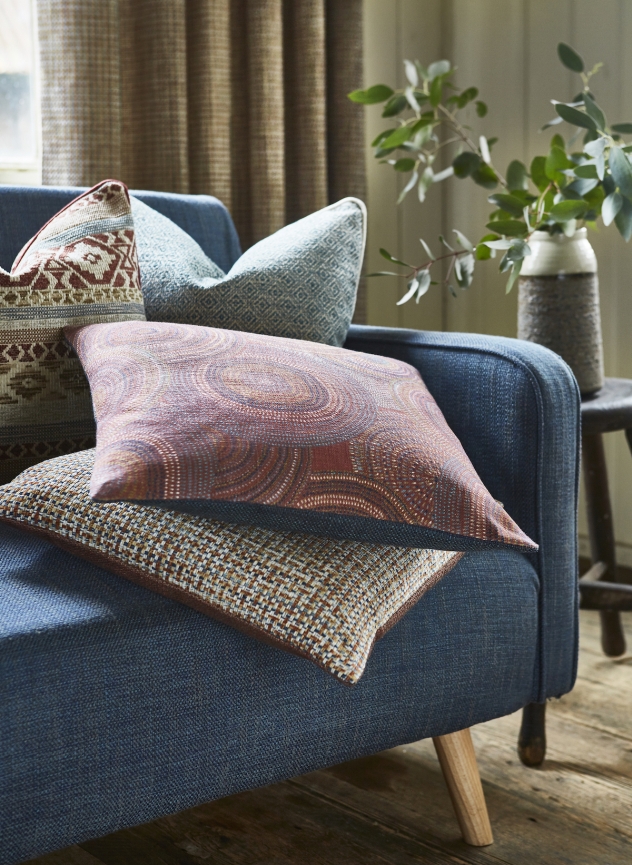 Design a well-travelled interior with soft furnishings. Cushions are a great way to introduce pattern into a neutral space without the need for redecorating. Layer the prints and weaves from our Inca Trail collection to create an interior that showcases both warmth and personality. The mix of different textures adds to the global feel, embracing woven fabrics in an earthy colour palette.
Complete the look with natural accessories.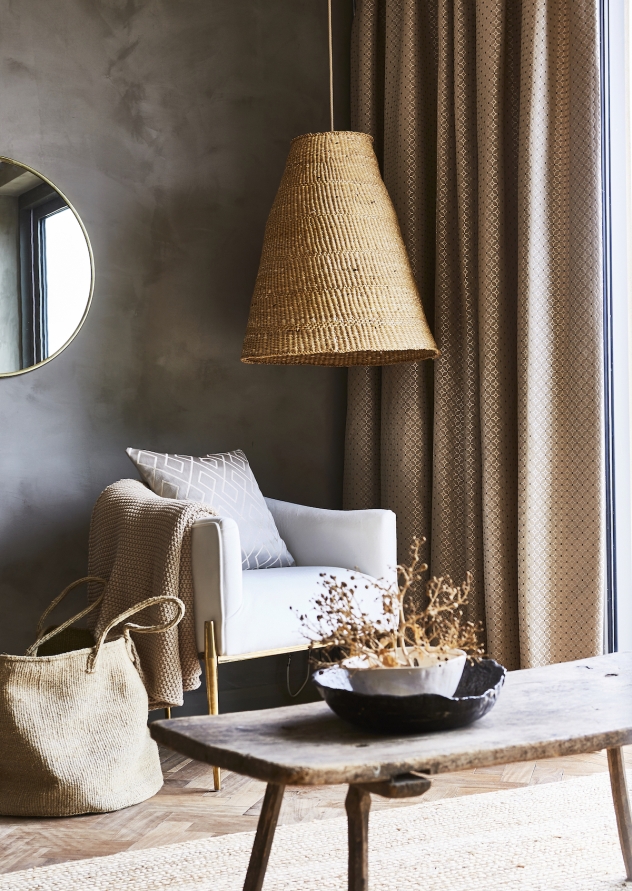 Complete the Global Traveller story with your furniture pieces. Wooden accents and natural rattan accessories are the perfect accompaniment to textured soft furnishings and natural colour palettes.
Choose characterful pieces that add to the eclectic feel of a global-inspired space. It is these rustic additions that add another dimension to a living space. The look is achieved with vintage, antique or inherited pieces that give an unrefined edge to compliment the layered pattern and texture.
Discover our latest Pinterest board for more Global Traveller inspiration.