Transform your home into a luxe living space this season with lavish fabrics in rich tones of plum, pomegranate and mulberry to take a room from lethargic to luxurious.
Maximalist living spaces are still on trend for SS20, with navy feature walls complementing on-trend deep purples, layered with accents of dusky pink.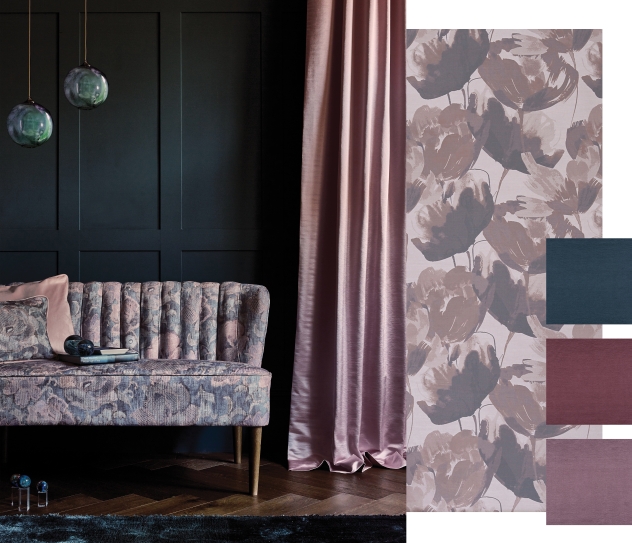 Taking inspiration from Pantone's Colour of the Year Classic Blue, these warm berry shades work perfectly alongside cool blue hues to create a layered, tonal scheme.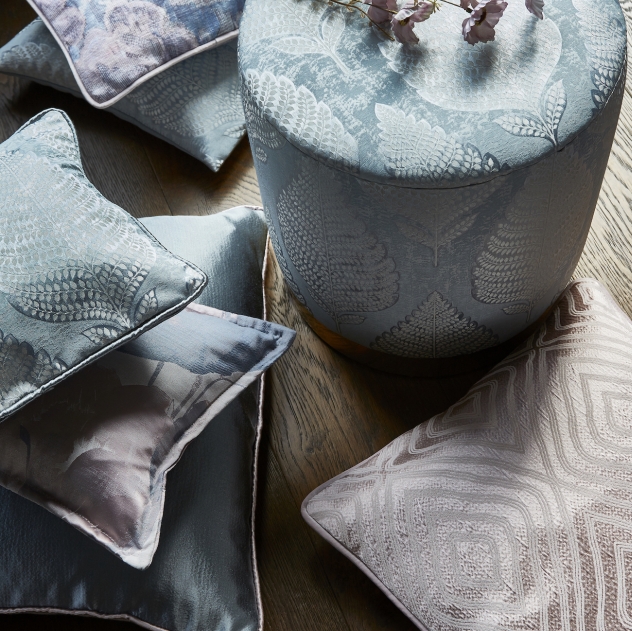 Alongside layering colour, the key to a luxurious interior is opulent furniture and accessories. As well as incorporating the recent trend for velvet upholstery, statement furniture is now being adorned in satins, like those from our Enigma collection.
Whether that's upholstery in our plain Secret satin or our ornate fern leaf design Treasure, the luxurious fabrics from the collection create a stunning statement piece.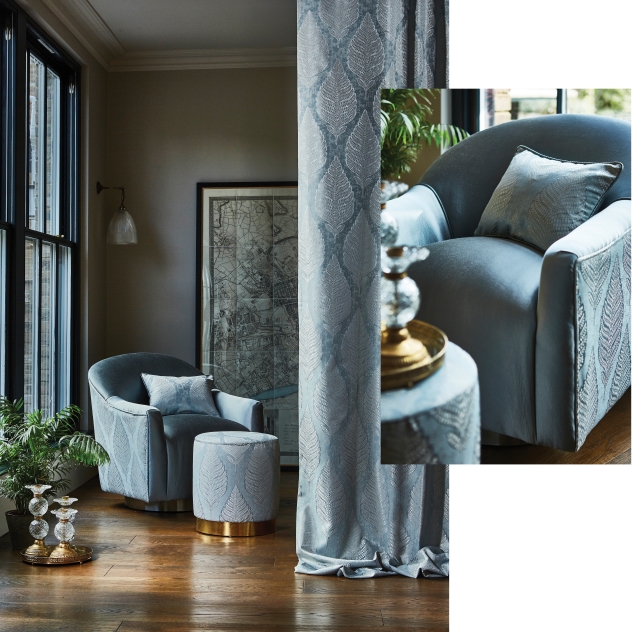 Add elements of maximalist luxe and pair lavish satin fabrics with large-scale misty florals. The designs in bold rich purples, blues and dusky pinks offer a sophisticated take on the popular pastel palette from 2019.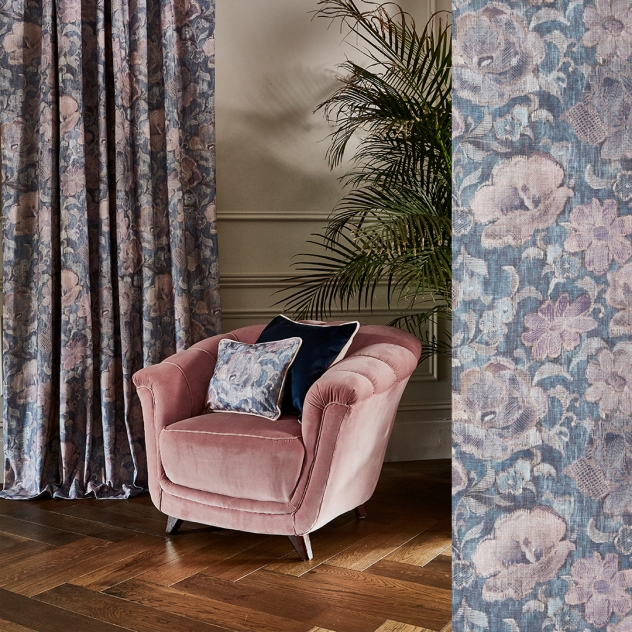 You don't have to paint a bold feature wall to introduce maximalism into your living space; incorporate these large-scale floral designs, such as our tapestry effect Labyrinth, to inject bold pattern and colour.
Build on a neutral scheme with luxe velvet upholstery in on-trend dusky pink, glamourous satin cushions, paired with maximalist drapery in either the Labyrinth chenille or our abstract moody floral Wonder.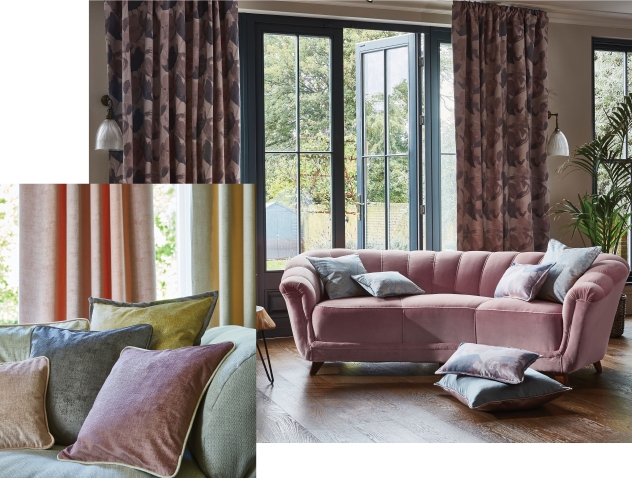 All designs from the Enigma collection pair perfectly together to create a layered feeling of luxury in any living space. The fabrics work in harmony alongside plain velvets such as Velour and Majestic, as well as the semi plain wallpapers from Dimension in the cool blue Mineral colourway.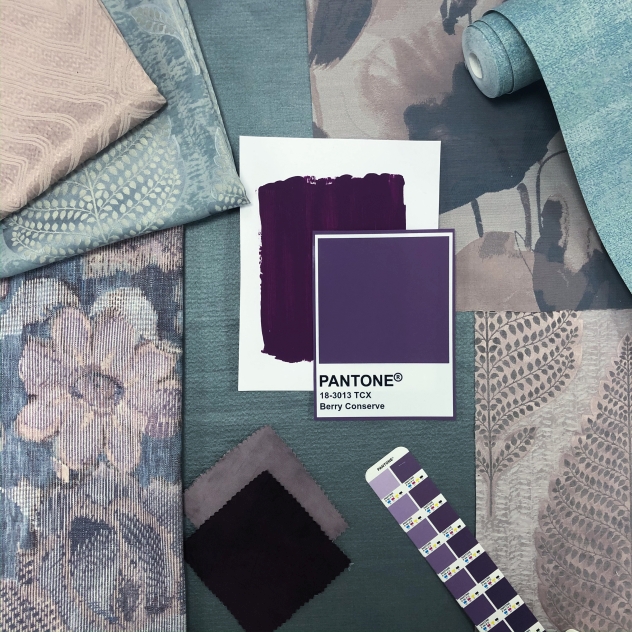 For more inspiration, discover our Layered Luxury Pinterest board.
.