After spending years of de-cluttering and living by the rules of hygge, eclectic interiors, full of personality have been at the forefront of contemporary living spaces this Autumn/Winter.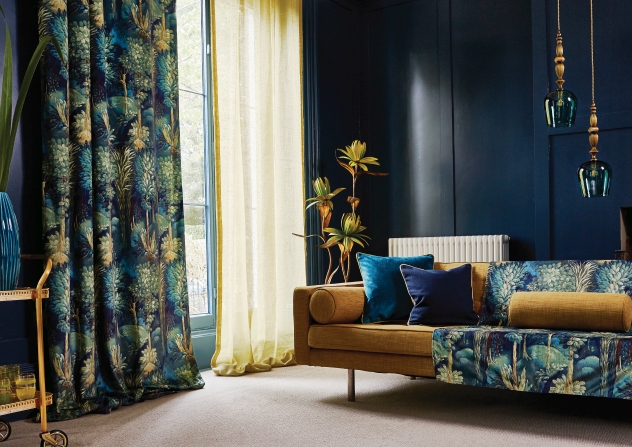 Maximalism is all about curating a living space with pieces you love, helping to create an atmosphere of individuality. This layering of bold colour, pattern and texture adds character into any interior, making for a more interesting home.
Embracing the feel of glamour and luxury, these bold additions to home décor are the complete opposite to the minimalistic, Scandi-inspired interiors we have seen in recent years.
Instead of embracing considered living, maximalism encourages homeowners to layer fearlessly with jewel-tones, statement cushions and colourful accessories.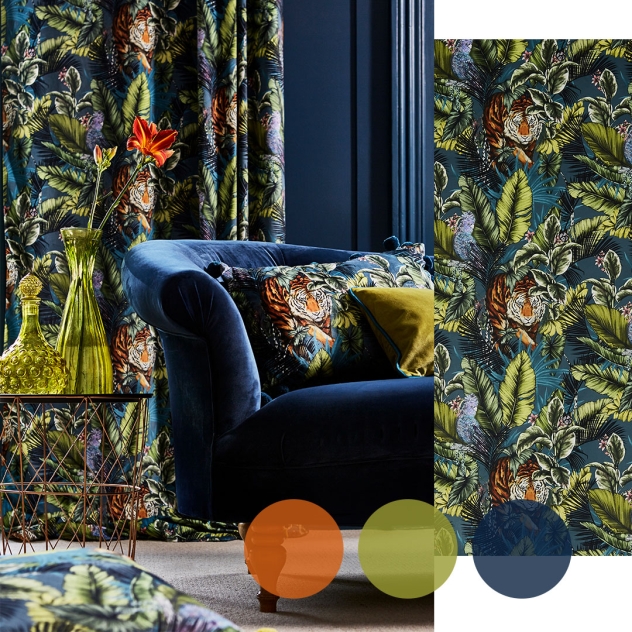 Maximalist interiors work better when they tell a story. There is a fine line between eclectic and cluttered, so a thought-out design scheme is needed to achieve this look.
Designs from our Journey Beyond collection tell a story through five adventure-filled printed velvets. The designs feature a forest-inspired restored archive artwork, dramatic tropical scenes, a spectacular prowling tiger and a large-scale floral.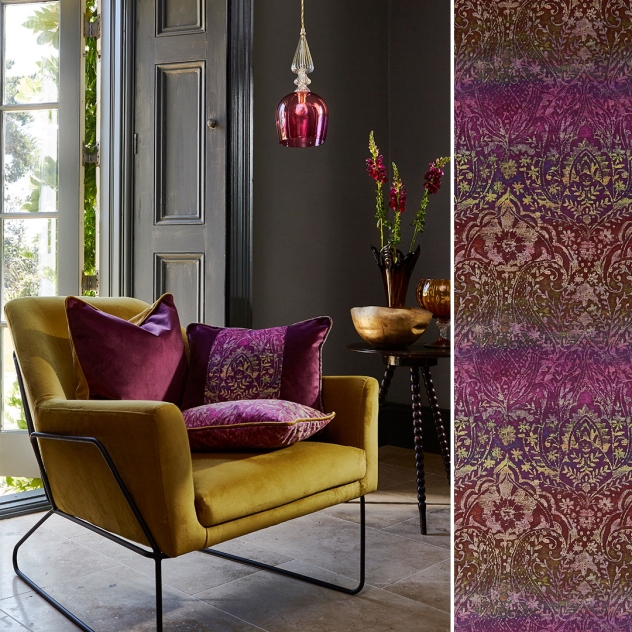 As well as bold colour and pattern, maximalism is all about luxurious textures. Interiors have adopted lavish velvet and chenille fabrics, like those from our Velour and Twilight collections, to add a sense of glamour to any space. The statement printed velvets from Journey Beyond also add another layer of interest to a maximalist scheme.
These opulent fabrics are used for everything from statement upholstery in our bold Velour shades, stand-out cushions or floor-length curtains in impactful designs from Journey Beyond. These additions to home décor are most popular in jewel tones, as deep purple, teal and navy shades are associated with luxury.
Maximalism is not only about luxurious fabrics; bold feature walls compliment stand-out designs, in navy, purple and emerald shades. Coordinating lighting also brings an interior together, as you can see here with Rothschild and Bickers' purple glass pendant adding another layer of glamour.
If you're new to the trend, you may want to incorporate these features in smaller doses. Starting with statement cushions in clashing tones or painting a bold feature wall are the best ways to begin your eclectic scheme.
If we still haven't convinced you to adopt stand-out jewel-toned shades, you can add maximalist elements with large-scale patterns in more muted tones.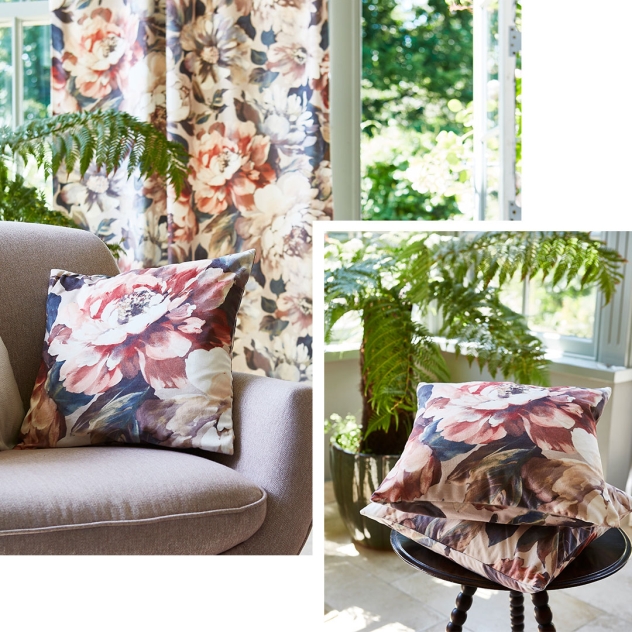 Journey Beyond's large-scale floral, Secret Oasis makes a statement on its own in the Rouge colourway, without needing to add vibrant shades. Incorporating elements of greenery also offers another element of personality and colour to a neutral living space.
So, whether you're inspired by bold colour and pattern, or are wanting to add a layer of interest to a neutral scheme; maximalism is the trend for you.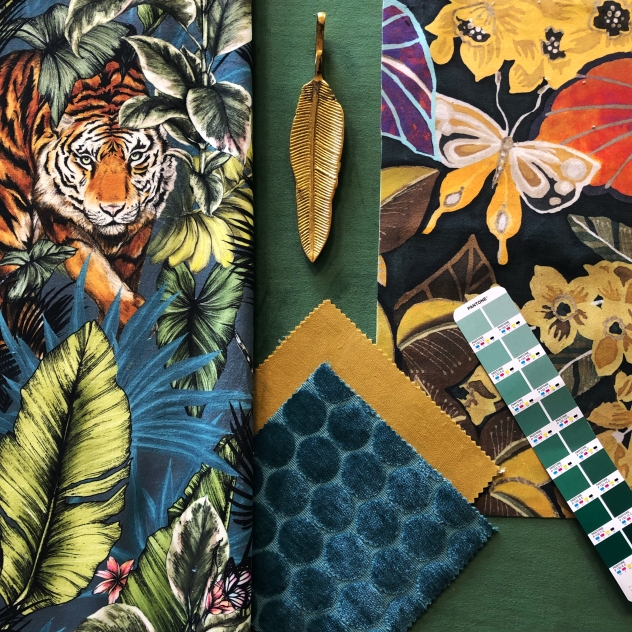 .
For more Maximalist inspiration, discover our latest Pinterest board.
.