How a minimal palette and splashes of colour create a chic urban retreat
Large open plan living spaces can often seem cold and impersonal, with too much light and space giving a clinical feel to modern city apartments. This flaw of urban interiors has sparked the Loft Living trend, a minimalistic style of interior design that pairs industrial accessories, modern geometrics and stylish colour schemes.
These elements of Loft Living create spacious and functional living spaces, utilising the bright and airy nature of city apartments to create a vibrant, yet relaxing, interior.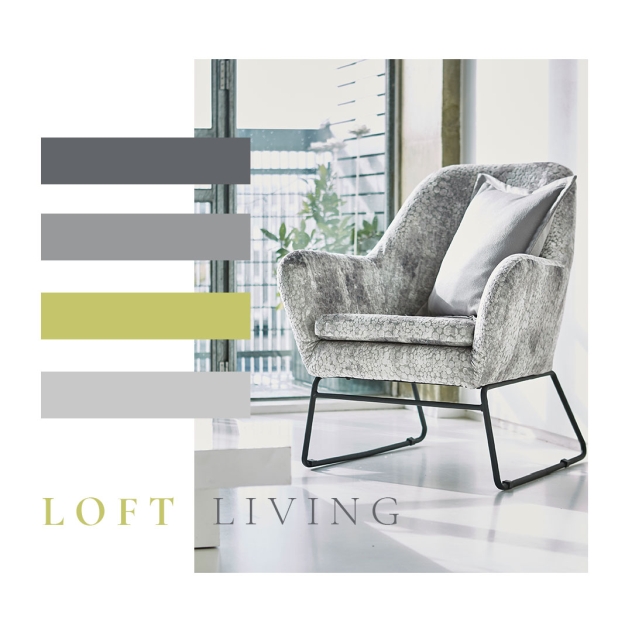 Cool grey colour palettes give an open space a modern-industrial feel, especially when paired with zesty pops of colour to add energy into an otherwise monochrome colour scheme. These colourful accents can be incorporated in statement cushions, curtains or accessories in zesty lime fabrics, such as our Belgravia and Soho Zest velvets from our Majestic collection.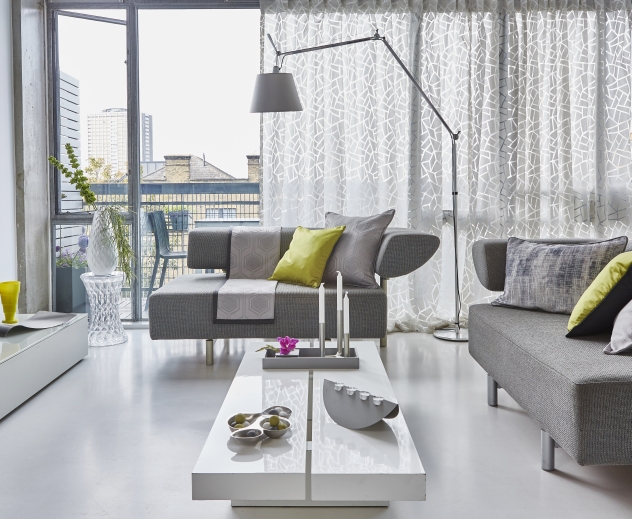 Linear design and architectural influences
Modern geometrics help to build an industrial inspired interior, with the clean lines of geometric designs emphasising the linear, architectural feel in a cool colour palette.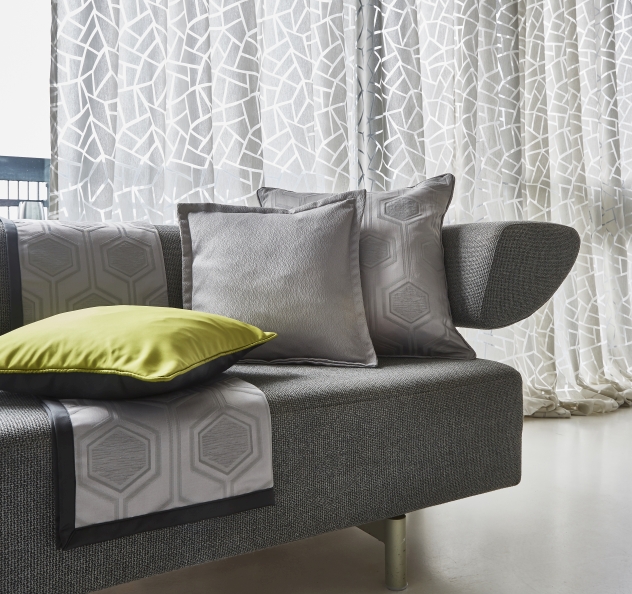 Mix and match small-scale geometrics from our Icon collection to build up a cool grey colour scheme in curtains, cushions and accessories. The cracked glass effect sheer (Belvedere) diffuses natural daylight from ceiling to floor windows, creating a bright living space, and the over-printed velvets (Blueprint and Monument) offer an architectural look in textured upholstery.
The collection's colour palettes reflect Icon's industrial influences, with the colourways matching building materials such as Stone, White Wash and Pewter.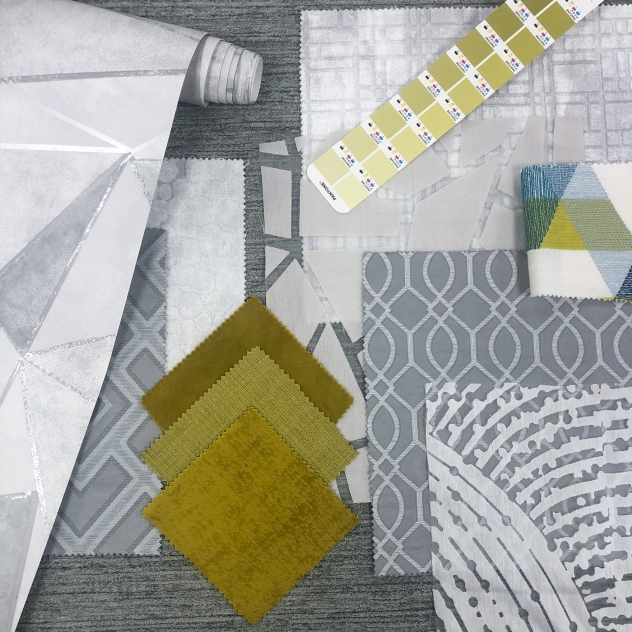 As well as incorporating the trend in soft furnishings, architecture inspired wallpapers fit perfectly into a Loft Living space. Designs from our Dimension wallpaper collection, such as the metallic geometric Shard or the linear Vector design, work perfectly alongside Icon to create a contemporary interior.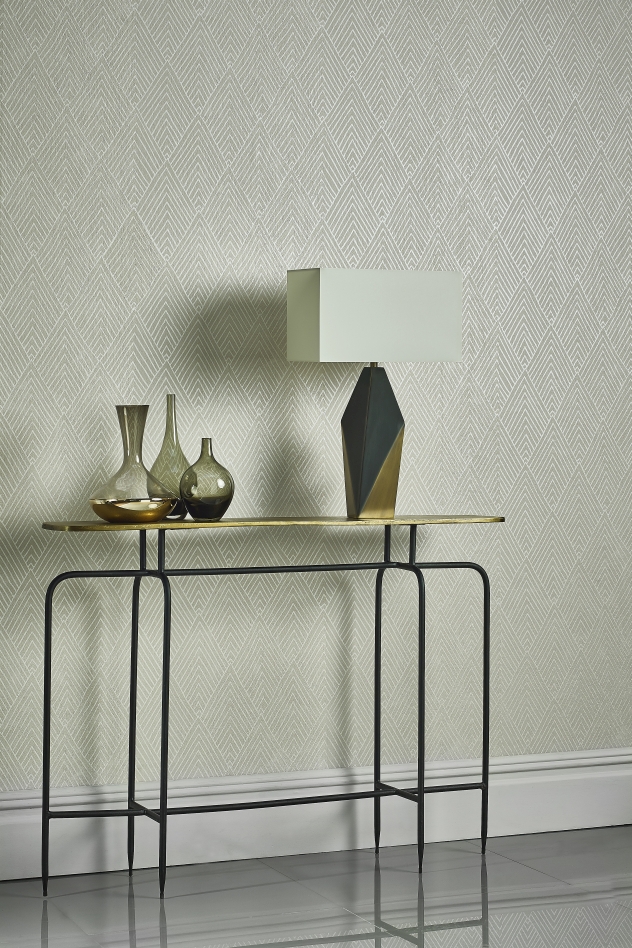 .